Podcast: Play in new window | Download | Embed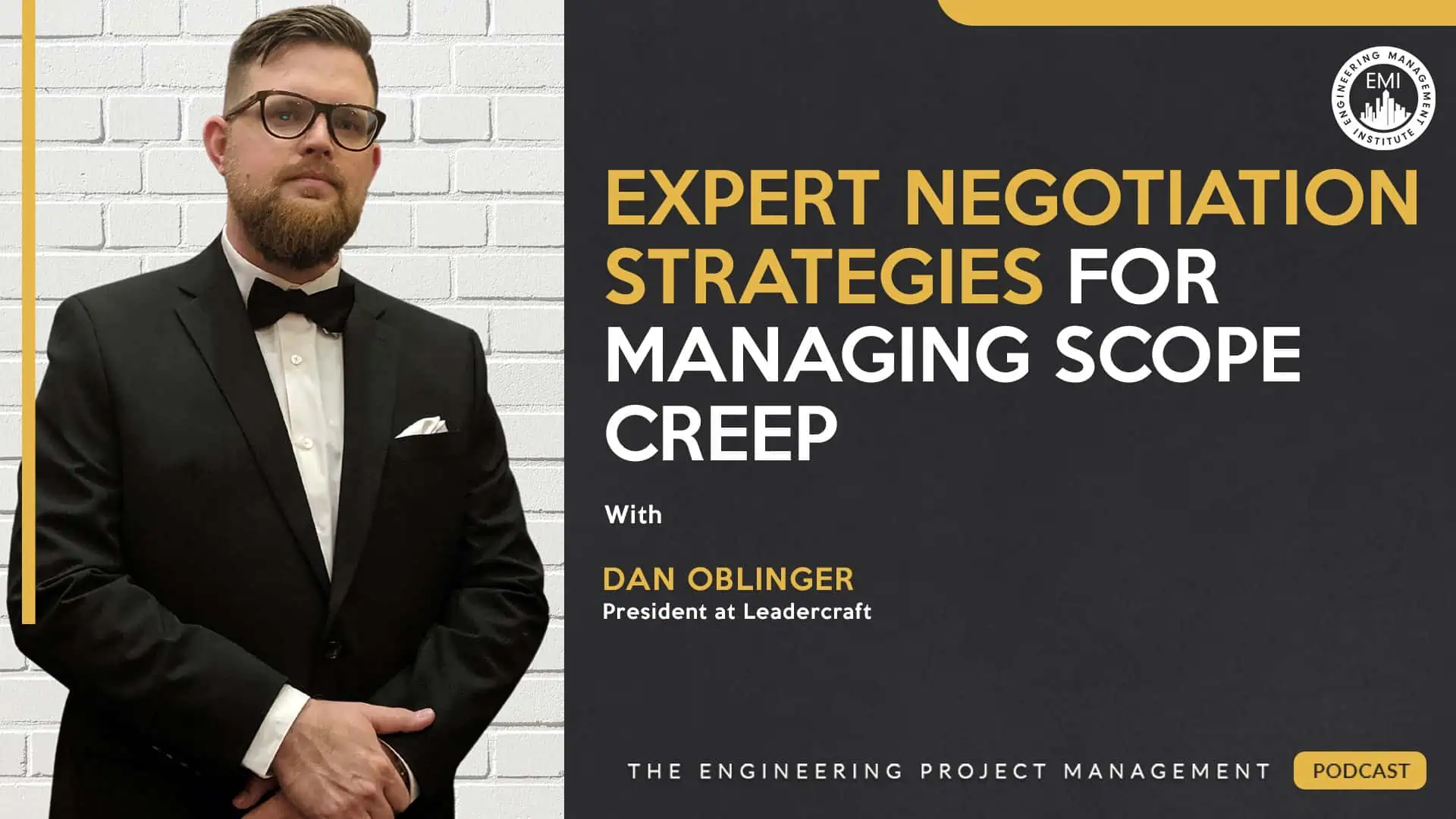 In this episode, I talk with Dan Oblinger, a commanding hostage negotiator, esteemed author, international keynote speaker, and skilled consultant specializing in business negotiation, about negotiation strategies for managing scope creep in engineering projects and how to navigate the complexities of forging robust agreements.
***The video version of this episode can be viewed here.***
Engineering Quotes:


Here Are Some of the Questions I Ask Dan:
What are the similarities and differences between negotiating with a hostage taker and negotiating with a client?
Within the realm of engineering project management, how can engineers strategically incorporate the element of time to enhance their negotiation position?
What are some of the most common mistakes that engineers make when negotiating?
How can engineers use negotiation to build stronger relationships with their clients?
From your perspective, what are some of the key skills that engineers need to develop to be effective negotiators?
What strategies can engineering managers employ to instill a culture of effective negotiation within their organizations and projects?
What are some of the challenges of negotiating in a relationship-based project delivery environment and how can engineers overcome these challenges and negotiate successful outcomes?
For those looking to improve their negotiating skills, what key advice or practices would you recommend they focus on?
Here Are Some Key Points Discussed in This Episode About Expert Negotiation Strategies for Managing Scope Creep:
[Read more…] about TEPM 026: Expert Negotiation Strategies for Managing Scope Creep