Podcast: Play in new window | Download | Embed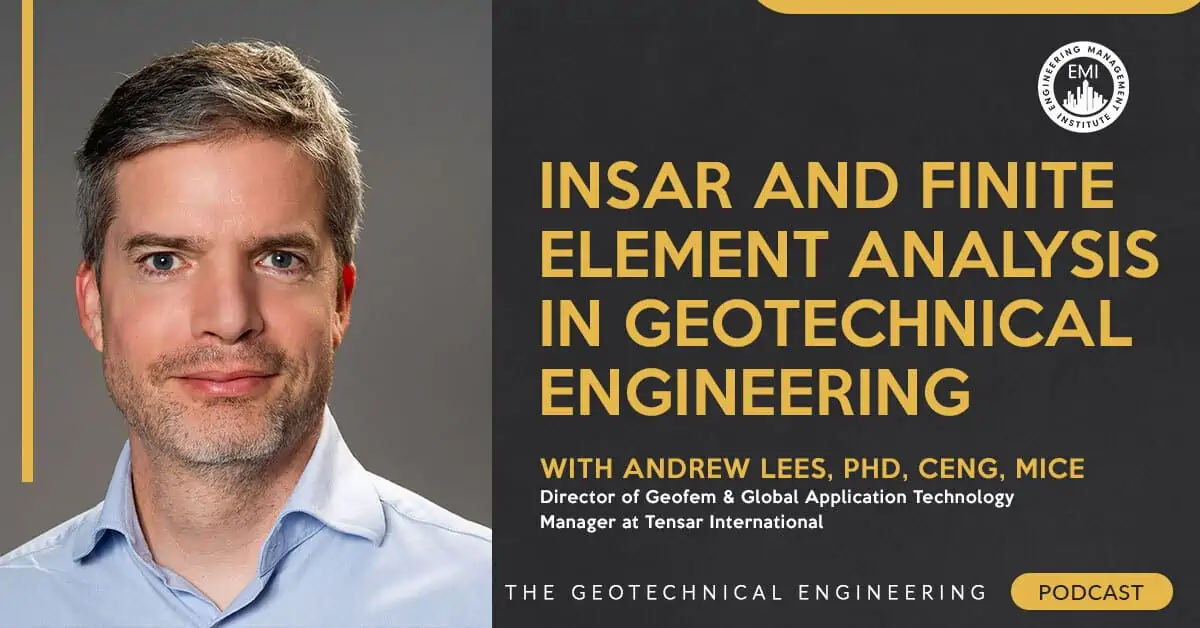 In this episode, we talk to Andrew Lees, Ph.D., MICE CEng, Director of Geofem, Global Application Technology Manager at Tensar International, as well as Visiting Research Fellow at the University of Southampton about Finite Element Analysis, Geogrid Stabilization, InSAR, and what the future looks like for geotechnical engineering.
Engineering Quotes:


Here Are Some of the Questions We Ask Andrew:
What is FEA (Finite Element Analysis) and what are its benefits to construction?
What's your advice to young engineers starting in FEA in geotechnical engineering?
What's the biggest revolution in recent years in geogrid reinforcement?
InSAR is growing fast in the geotechnical field. Can you explain to our listeners, who might not be too familiar with it, what InSAR is and how it works?
What does the future look like for geotechnical engineering, in your opinion?
What advice would you like to give young engineers considering getting involved in these fields of geotechnical engineering?
Here Are Some of the Key Points Discussed About InSAR and Finite Element Analysis in Geotechnical Engineering:
[Read more…] about TGEP 50: InSAR and Finite Element Analysis in Geotechnical Engineering