This is a guest blog by Patrick Sweet, P.Eng., MBA, PMP, CSEP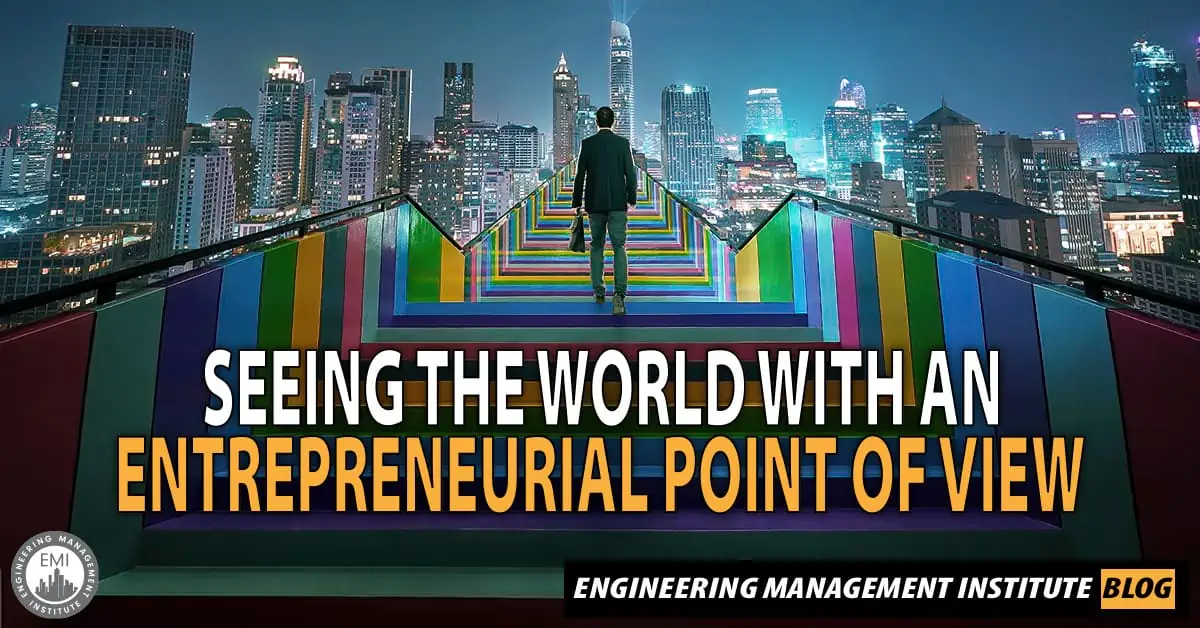 When I was an undergraduate engineering student, my favorite professor was a brilliant man named Dr. Peter Gregson. While I would never call him eccentric, he definitely stood out from the rest of the faculty. He was one of the few professors in the department who actually made things. He had developed products and built companies to sell those products throughout his career. This gave him, in my mind at least, a lot of credibility as an engineer and as an educator. Unsurprisingly, one of Dr. Gregson's mantras was on the importance of having an entrepreneurial mindset. Whether you work for yourself or for someone else, seeing the world with an entrepreneurial point of view can have a profound impact on your career as an engineer. Ultimately, engineers who learn to think like entrepreneurs are better innovators, solve bigger problems, and are more productive than their colleagues.
Focusing on the Problem
As engineers, most of us are trained to master "solution space." In school, we're handed assignments and asked to solve for x. The problems that need to be solved are literally packaged up and delivered to us.
[Read more…] about Seeing the World With an Entrepreneurial Point of View