Podcast: Play in new window | Download | Embed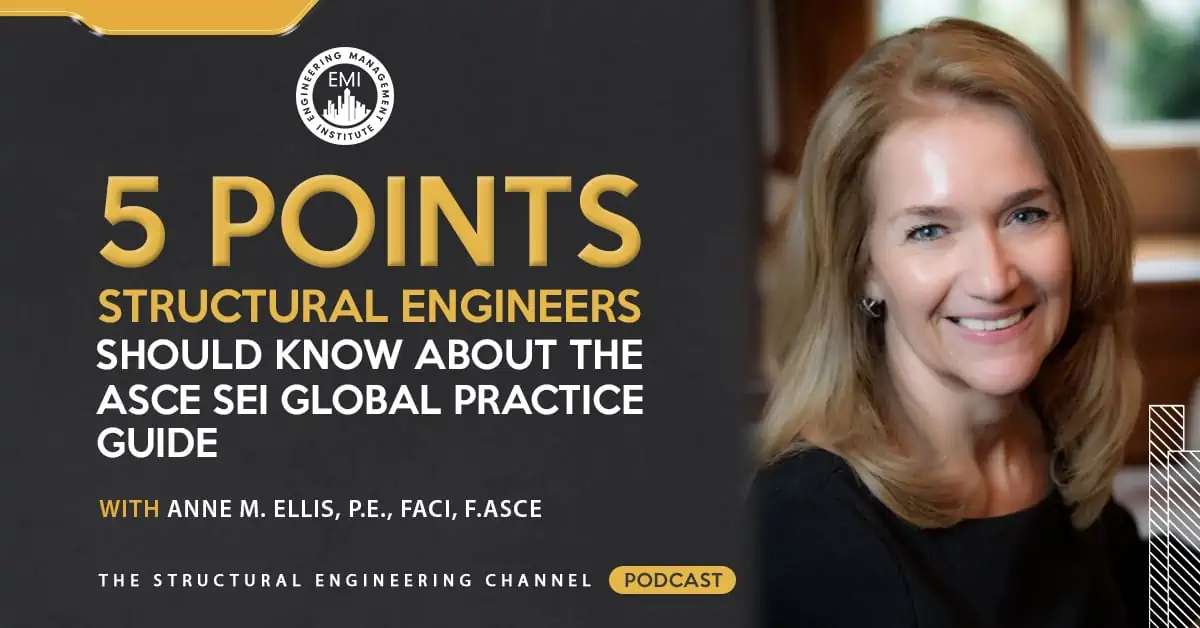 In this episode of The Structural Engineering Channel podcast, we talk to Anne Ellis, a leader in the AEC industry, about the ASCE SEI Global Practice Guide. Anne provides five very important points that structural engineers should know about this guide.
The Global Practice Guide, developed by and for the structural engineering community, highlights those areas requisite for global practice that are beyond the structural engineer's domestic field of training, including culture, design, and construction as well as legal and financial issues. This Guide intends to raise awareness of — and seed inquiry into — specific topics that can provide appropriate assistance whether you are contemplating global practice, considering go-no-go decisions on specific opportunities, and/or formulating project planning.
Engineering Quotes:



Here Are Some of the Questions We Ask Anne in This Episode:
[Read more…] about TSEC 27: Five Points Structural Engineers Should Know About the ASCE SEI Global Practice Guide