Podcast: Play in new window | Download | Embed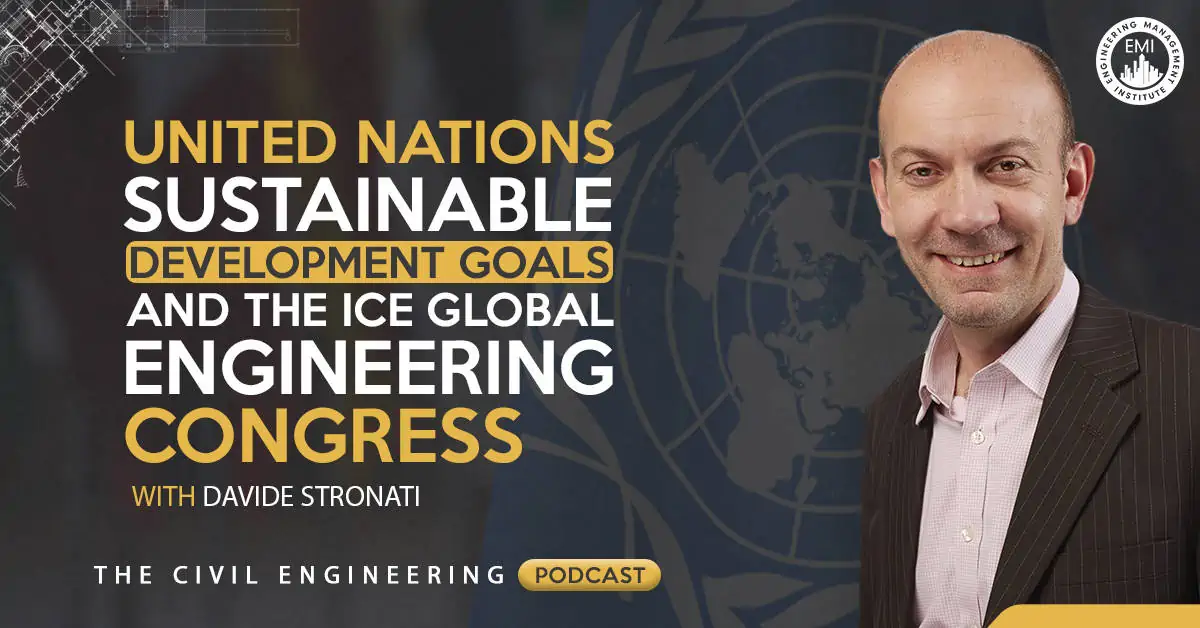 In episode 101 of The Civil Engineering Podcast, which is the third episode in a 3-part special series focused on preparing us for the Global Engineering Congress 2018, I am bringing you with me to the offices of Mott MacDonald to sit down with Global Sustainability Leader Davide Stronati. Get ready for a great conversation around the UN Sustainable Development Goals (SDGs), and how civil engineers can tactically support the achievement of these goals.
Here are some of the questions I ask Davide:
What role does a corporate, or strategic, sustainability managing director play and what responsibilities do they hold?
What is the primary outcome, with regards to GEC18, that you wish to see?
From a civil engineering perspective, what does sustainability mean to you?
What does your role as the Institution of Civil Engineers (ICE) Sustainability Leadership Team Chair entail?
What is your call to action regarding the SDGs for civil engineers listening to this podcast?
Engineering Quotes:


Here are some key points discussed on the UN SDGs and the ICE Global Engineering Congress:
[Read more…] about TCEP 101: United Nations Sustainable Development Goals and the ICE Global Engineering Congress