Podcast: Play in new window | Download | Embed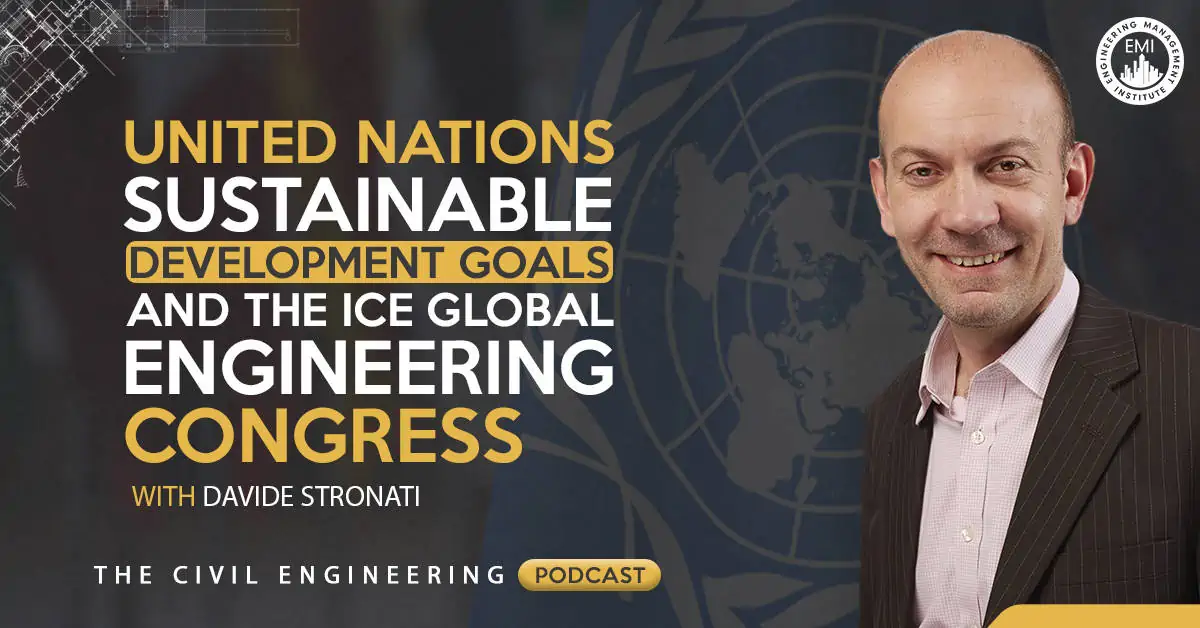 In episode 101 of The Civil Engineering Podcast, which is the third episode in a 3-part special series focused on preparing us for the Global Engineering Congress 2018, I am bringing you with me to the offices of Mott MacDonald to sit down with Global Sustainability Leader Davide Stronati. Get ready for a great conversation around the UN Sustainable Development Goals (SDGs), and how civil engineers can tactically support the achievement of these goals.
Here are some of the questions I ask Davide:
What role does a corporate, or strategic, sustainability managing director play and what responsibilities do they hold?
What is the primary outcome, with regards to GEC18, that you wish to see?
From a civil engineering perspective, what does sustainability mean to you?
What does your role as the Institution of Civil Engineers (ICE) Sustainability Leadership Team Chair entail?
What is your call to action regarding the SDGs for civil engineers listening to this podcast?
Engineering Quotes:


Here are some key points discussed on the UN SDGs and the ICE Global Engineering Congress:
There is always a bit of criticism regarding sustainability and that is why we use our own ingenuity to deliver lasting value for all.
Sustainable Development is about making a difference in society, delivering value, challenging the status quo and delivering excellence. What we love is seeing that our best technical solution delivers outcomes for the local community as well as the broader society.
As individuals and organizations, we are not able to deliver projects on our own. We are always working in partnership with the community, the clients, and with competitors.
We need to create a network of like-minded people that will deliver the actions we agree upon. Our goal is to create a community around civil engineering and the topic of sustainability that is going to influence the industry.
Life is remarkably complex and therefore the complexity of life and the decision-making process took me to sustainability as I was able to add more pillars to the environment.
If we consider the SDGs as goals and we filter them, we will see that these global goals are actually also our local goals as they are fully applicable to every part of this world.
More details in this episode…
About Davide Stronati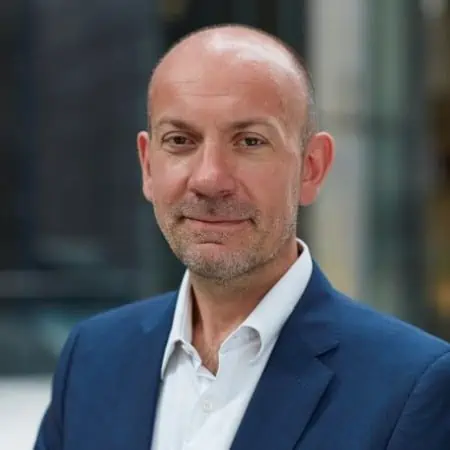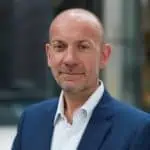 Davide' a Corporate Sustainability leader with 20 years' experience of working at European and Global level alongside Chairmen, CEOs, Boards of Directors, Senior Managers, politicians and senior civil servants on Corporate Responsibility and Sustainability. He is a recognized thought leader by academia and business on sustainability, leadership and change management. Davide also happens to be the Chair of the Sustainability Leadership Team at the Institution of Civil Engineers, the host for the 2018 Congress.
Sources/References:
Engineering Management Accelerator Workshop (Online) | 5 PDHs
Davide Stronati's LinkedIn Profile 
Mott MacDonald
ICE GEC18
UN SDGs
This episode is brought to you by PPI, the leader of civil engineering FE or PE exam preparations. Use promo code TCE8 for a 20 % discount at ppi2pass.com
Books Mentioned in this Episode:
The Hidden Connections: A Science for Sustainable Living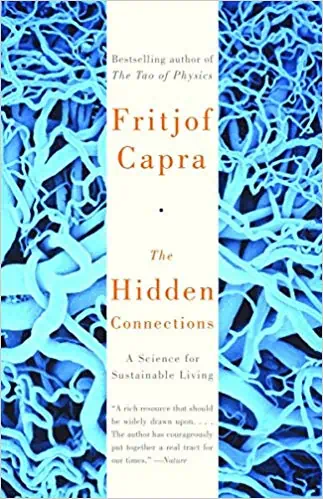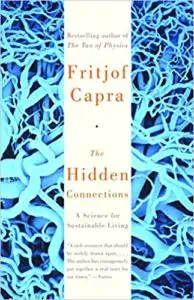 Please leave your comments or questions in the section below on the Un SDGs and the Ice Global Engineering Congress.
To your success,
Christian Knutson, PE, PgMP, PMP
Engineering Management Institute