Podcast: Play in new window | Download | Embed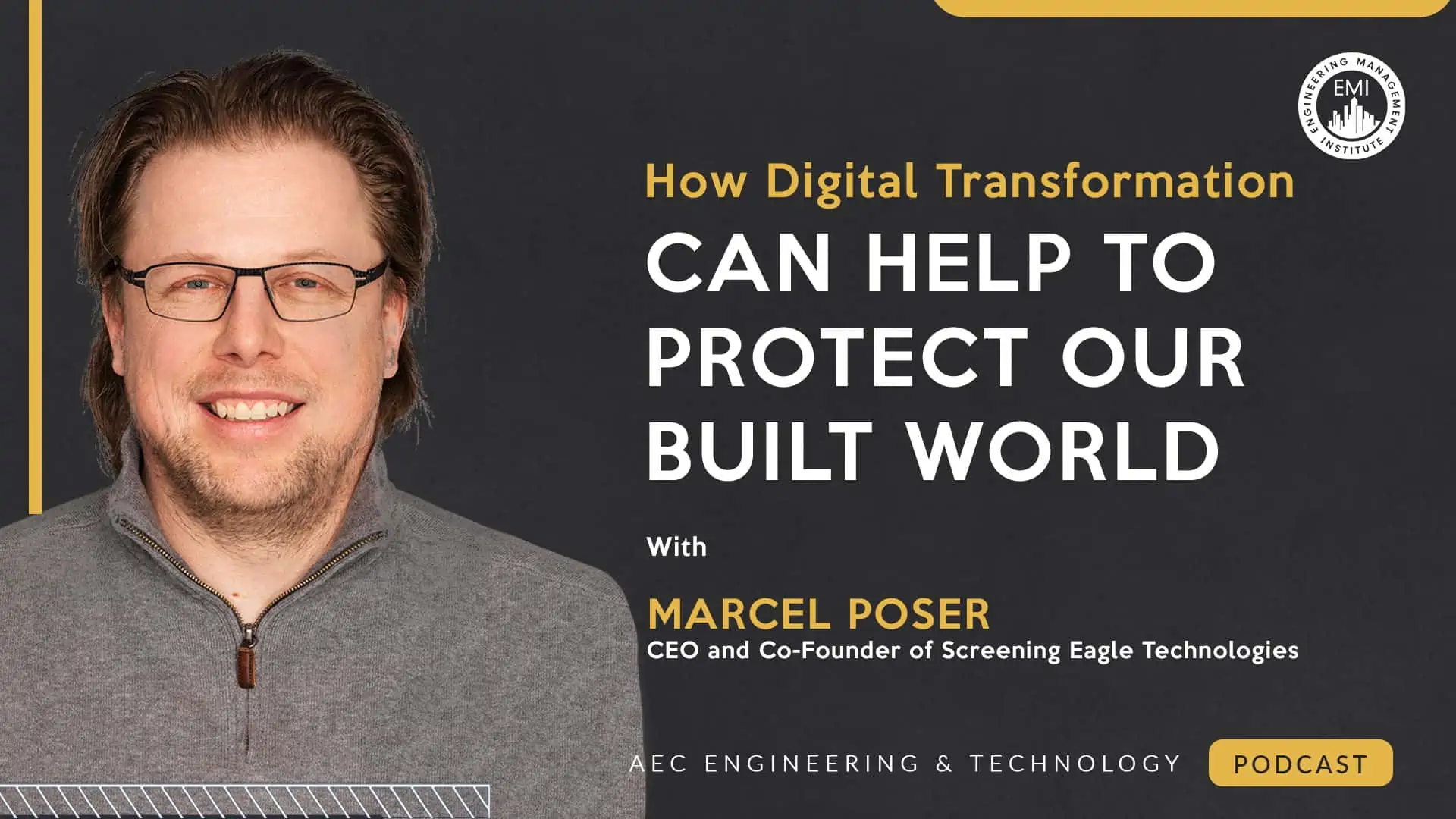 In this episode, I talk to Marcel Poser, the CEO and co-founder of Screening Eagle Technologies, about the importance of protecting our built world and the role that data and digital transformation play in that process.
Engineering Quotes:


Here Are Some of the Questions I Ask Marcel:
Why do you believe there is an increasing need to protect our built world?
What role does climate change play in infrastructure failures?
What makes a built environment sustainable?
Why can't we just demolish and rebuild buildings to prevent these catastrophic failures from happening?
What are some of the things that Screening Eagle Technologies does to help protect the built environment?
What role does data play in protecting the built world?
How can digital transformation help with infrastructure failures?
Here Are Some Key Points Discussed in This Episode About How Digital Transformation Can Help to Protect Our Built World:
[Read more…] about AECT 007: How Digital Transformation Can Help to Protect Our Built World