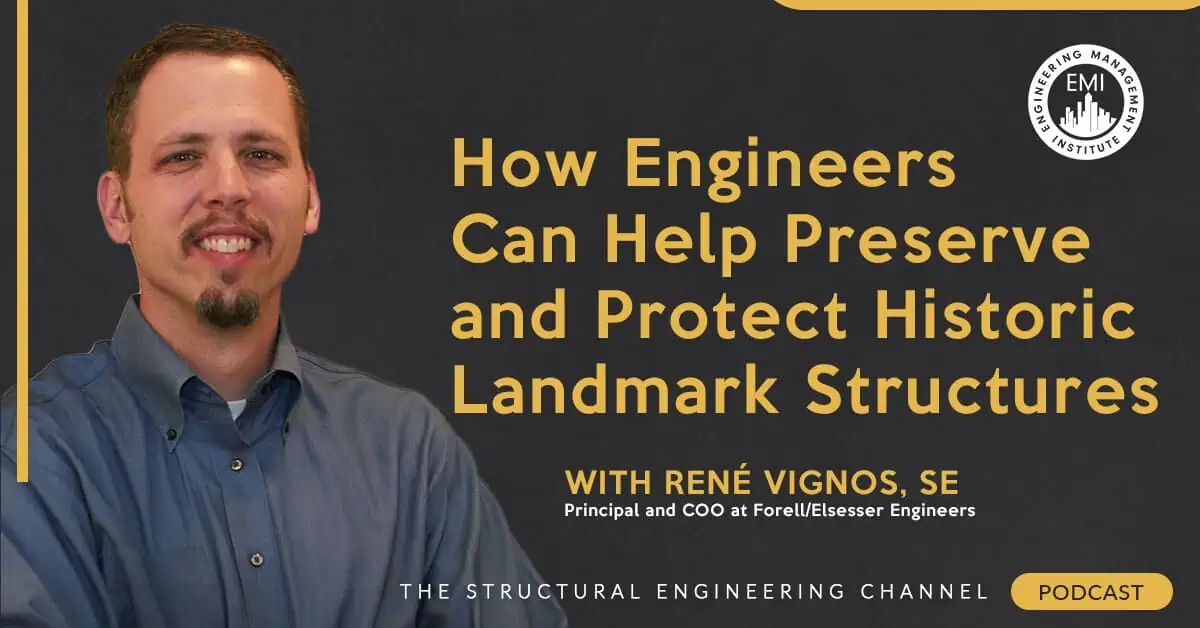 In this episode, we talk to René Vignos, SE, a structural engineer and Principal with Forell/Elsesser Engineers in San Francisco, about retrofitting historic buildings and how engineers can help preserve and protect historic landmark structures.
Engineering Quotes:


Here Are Some of the Questions We Ask René:
What interests you about working on projects that preserve historic structures?
What are the first steps you take when you start one of these projects?
What are some of the challenges with retrofitting historic buildings in seismic zones?
Why and how have you used base isolation technology to retrofit historic buildings?
What have been some of the challenges in using this technology in a historic building?
What challenges did you face in retrofitting Memorial Stadium at UC Berkeley and how did you overcome those challenges?
What are some of the things engineers can do to help preserve and protect historical sites?
Do you have any advice for young engineers starting in their careers?
Here Are Some of the Key Points Discussed About How Engineers Can Help Preserve and Protect Historic Landmark Structures:

[Read more…] about TSEC 80: How Engineers Can Help Preserve and Protect Historic Landmark Structures