This is a guest blog by Nick Heim, P.E.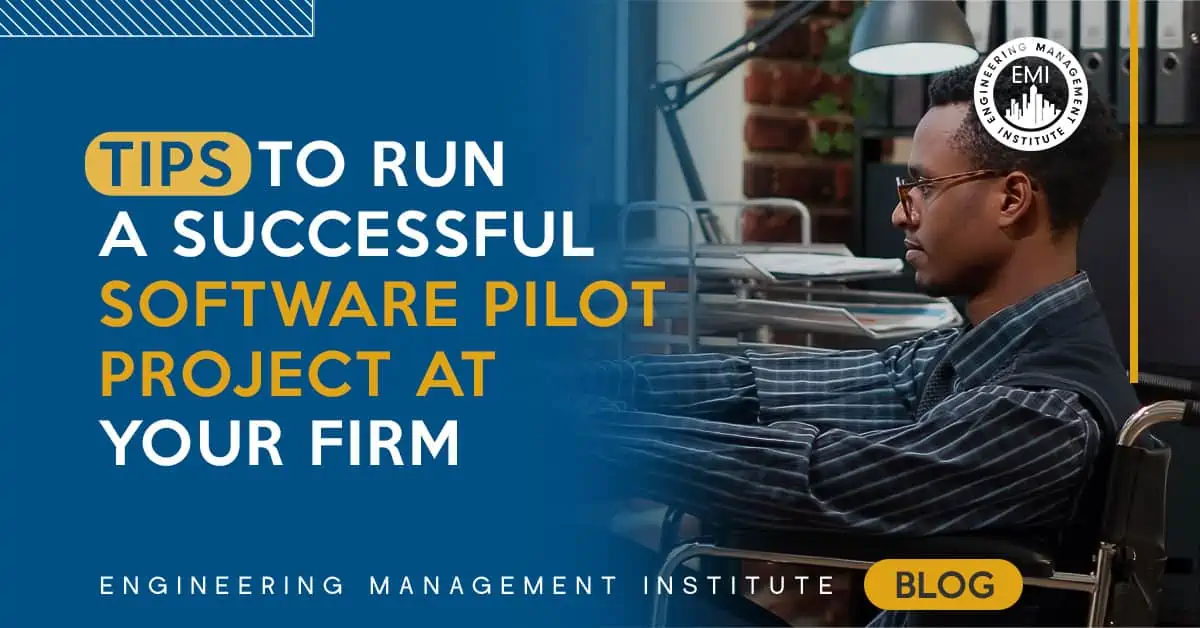 Civil engineers are designers and builders of everything related to infrastructure: roads, bridges, dams, ports, and many others.
While construction and maintenance of any asset happens in the physical world, there is a lot of work in the digital world that accompanies it.
In my last blog post, we talked about a few tips to discover and ultimately implement technology in your civil engineering firm.
Today, I would like to go into more detail about running a software pilot in your civil engineering firm.
Note: For more information and insights related to this blog post, please refer to Episode 6 of the AEC Engineering and Technology (AECTECH) Podcast.
1. Understand What a Software Pilot Is
In the context of civil engineering firms, a software pilot is a type of software testing where a user group trials the software prior to it being deployed firm-wide.

Due to the nature of our field (project work, field conditions, etc.), a software pilot is more involved than testing the technology 100% from the comfort of your desk.
This means that the software will need to be tested under a variety of conditions and may be more resource-intensive than a typical office-based pilot.
That being said, let's talk about a few tips that can help your firm run a successful software pilot project!
[Read more…] about Tips to Run a Successful Software Pilot Project at Your Firm