This is a guest blog by Nick Heim, P.E.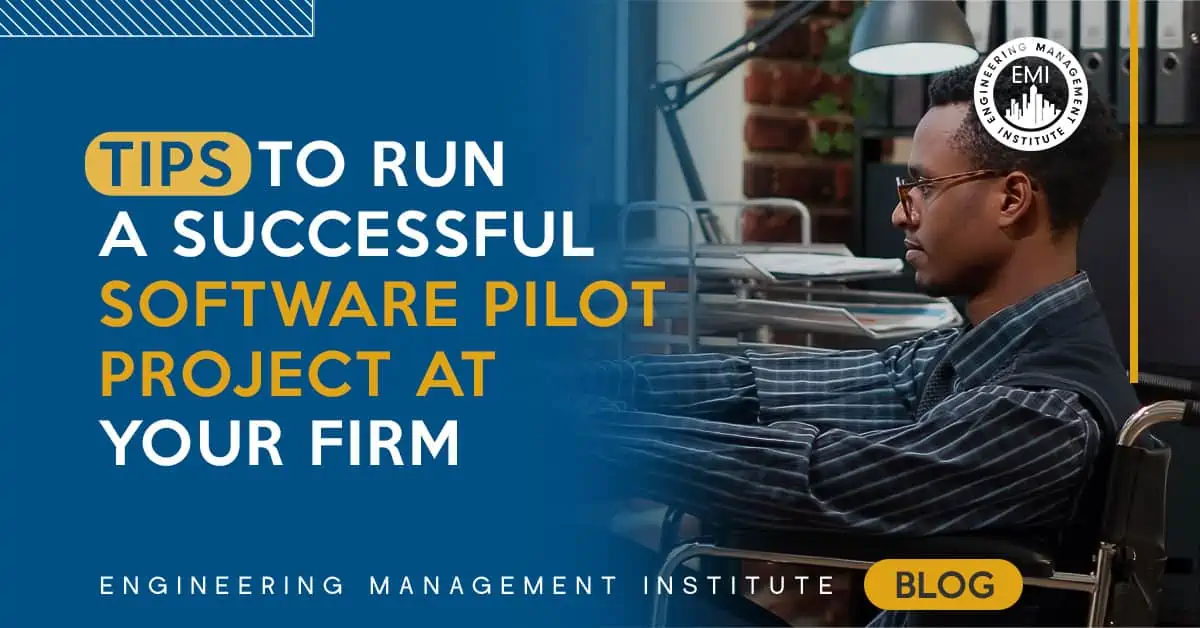 Image by DCStudio on Freepik
Civil engineers are designers and builders of everything related to infrastructure: roads, bridges, dams, ports, and many others.
While construction and maintenance of any asset happens in the physical world, there is a lot of work in the digital world that accompanies it.
In my last blog post, we talked about a few tips to discover and ultimately implement technology in your civil engineering firm.
Today, I would like to go into more detail about running a software pilot in your civil engineering firm.
Note: For more information and insights related to this blog post, please refer to Episode 6 of the AEC Engineering and Technology (AECTECH) Podcast.
1. Understand What a Software Pilot Is
In the context of civil engineering firms, a software pilot is a type of software testing where a user group trials the software prior to it being deployed firm-wide.

Due to the nature of our field (project work, field conditions, etc.), a software pilot is more involved than testing the technology 100% from the comfort of your desk.
This means that the software will need to be tested under a variety of conditions and may be more resource-intensive than a typical office-based pilot.
That being said, let's talk about a few tips that can help your firm run a successful software pilot project!
2. Identify the Key Stakeholders in the Pilot
As I always like to say: technology exists and is used to help people.
So, it is critical that we engage and get buy-in from the people who will be involved in the process.
Key players in your firm might include:
Leadership: Usually a combination of senior leaders in engineering or finance. Though they may not use the technology day-to-day, they best understand the needs of the business and make the final call on what is and is not purchased.
Influencers: Mid-senior level individuals who are more concerned about the output of the software (speed, accuracy, etc.) than the exact function of it. They also serve as trusted advisers to firm leadership, so helping them to understand what the software can do for them at a high level is key.
End Users: The individuals doing the day-to-day project work, whether in the office or the field. These individuals will be the ones getting into the details and being hands-on with the software. If they aren't involved, they may not use it — which leaves your pilot dead in the water.
3. Determine Criteria for Success
To be able to evaluate if a pilot is successful, we must first establish what success looks like.
For some firms, it will be a certain return on investment — time or dollars saved.
For other firms, it will be reducing the workload of key personnel — freeing them to do higher-value tasks.
Regardless, there needs to be a clearly defined picture of success.
Before starting a software pilot, first ask your leadership this question: "What does success look like for our firm specifically?"
4. Set a Budget for the Pilot
Although software has tremendous potential to help save time and money, there are still, of course, costs associated with it, some of which include:
Software licensing fees
Equipment to utilize the software
Training and education of end users
Time spent on internal communication (pilot stakeholders)
Time spent on external communication (software and equipment vendors)
It may be difficult to project the occurrence and magnitude of every cost involved, but understanding the major ones gives decision-makers the information they need to get the pilot started on the right foot.
5. Work in Tandem with the Software Vendor
One of the best things you can do during any pilot is lean on the expertise of the software vendor, as they are the ones who know the software best.

Even if they may not have experience with your exact use case, they:
Understand the inner, detailed workings of the software
Likely have a team dedicated to customer success and support
Can pull from a customer base that has various experiences and niches
Have team members who speak different "languages" (e.g., finance, engineering)
Want to see you succeed, as your success with their software is mutually beneficial!
6. Set and Enforce a Deadline for the Pilot
"Deadlines drive decisions" ~ Alex Hormozi
Just like anything in life, a deadline gives you the best chance of work being completed.
If you do not set and enforce a deadline for a software pilot upfront, you run the risk of:
End users pushing off testing of the software
Leadership delaying discussions and decisions
Missing internal budgeting deadlines
Remember: technology is here to help people. But first, we must help people help themselves by putting them in the position to succeed. Deadlines are a great way to do just that!
About the Author Nick Heim, P.E.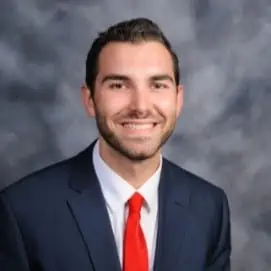 Nick is a field, sales, and VDC engineer at StructureCare, owner of Green House Property Management, and the Civil Engineering Collective Coordinator. Nick's interests lie at the intersection between the built world and technology, and he can be found looking for the ever-changing answer to the question, "How can we do this better?" He can be found on LinkedIn, producing content about use of technologies in his civil engineering career and small business.

We would love to hear any questions you might have or stories you might share about ways to run a successful software pilot project at your firm.
Please leave your comments, feedback or questions in the section below.
To your success,
Anthony Fasano, PE, LEED AP
Engineering Management Institute
Author of Engineer Your Own Success