Podcast: Play in new window | Download | Embed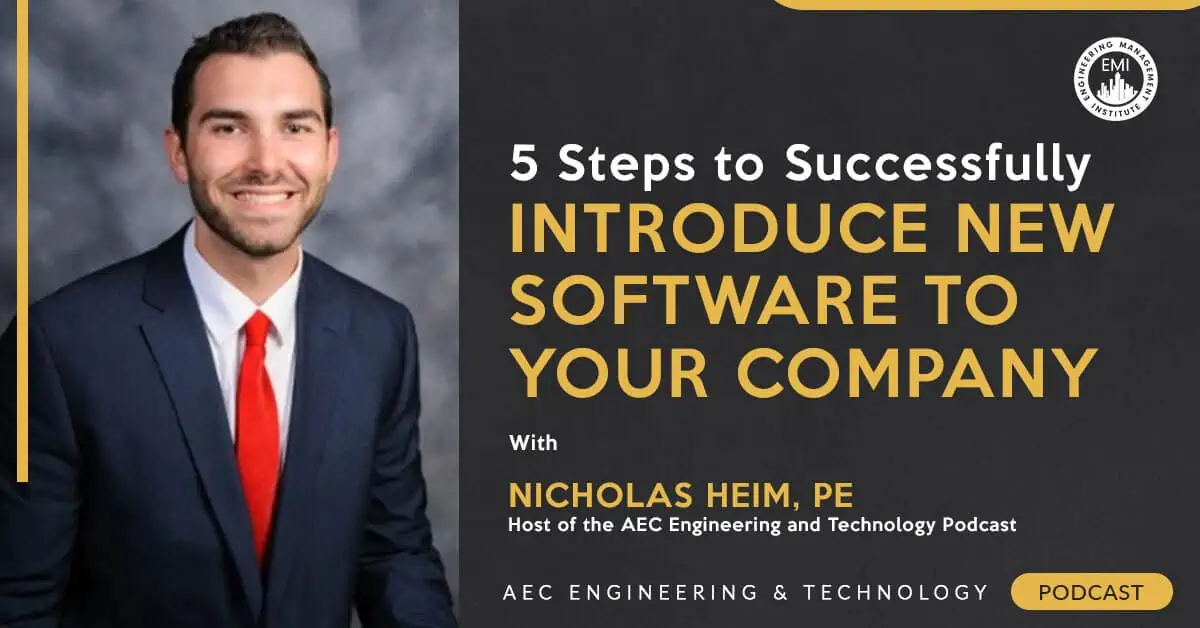 In this episode, I introduce you to the host of this show, Nick Heim, P.E., a field and virtual design and construction (or VDC) engineer at StructureCare, and we outline five steps that you can take to choose and introduce new software in your company.
Engineering Quotes:


Here Are 5 Steps to Successfully Introduce New Software to Your Company:
1. Identifying software that can make a difference. Envision what the business will look like in the next few years, and then find the technology to fit it.
"The most important part of making a business case to use new technology at your firm is to start with a problem, then point out the inefficiencies that technology is designed to improve. Tracking things such as expanding collaboration from Project Services teams to the field, or qualitative feedback such as a better client experience, can begin to make the technology a business decision rather than a nice-to-have." ~ Brian Vizarreta, Solutions Marketing Manager, StructionSite
[Read more…] about AECT 01: 5 Steps to Successfully Introduce New Software to Your Company