Podcast: Play in new window | Download | Embed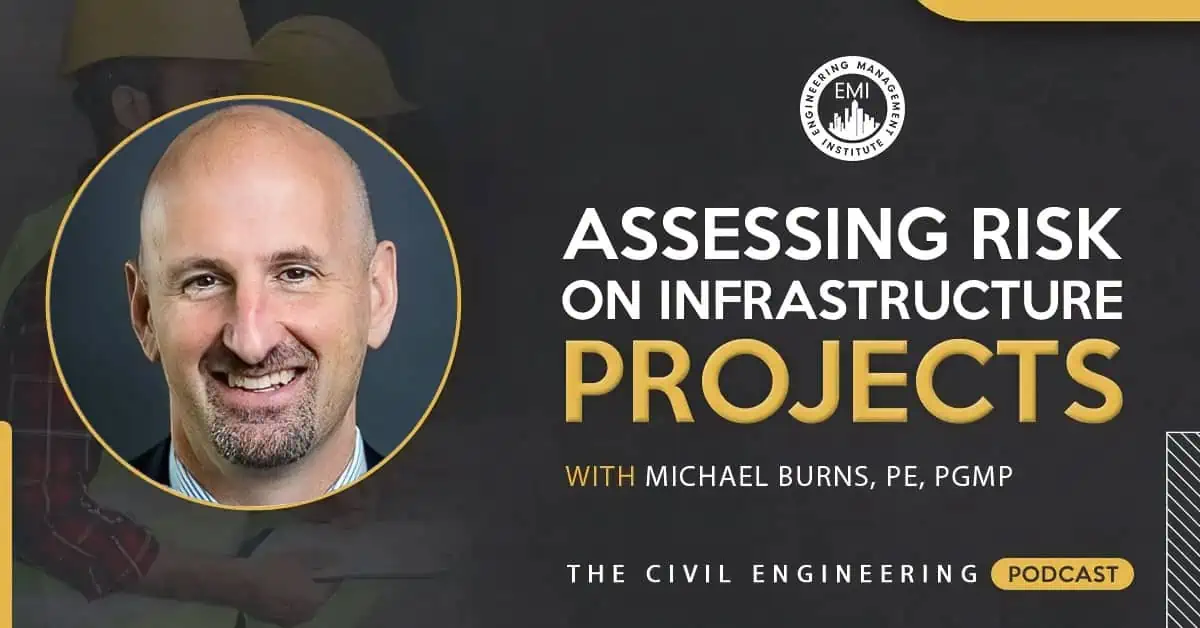 In episode 91 of The Civil Engineering Podcast, which is the third episode of our 5-episode infrastructure series, I talk with Michael Burns, PE, PgMP from AECOM. We talk about many things related to infrastructure. One of the main topics we discuss is assessing the risk associated with infrastructure projects in deciding whether or not to move projects forward.
Here are some of the questions I ask Michael Burns, PE, PgMP from AECOM:
What is infrastructure and what does a D- report card mean?
How do infrastructure projects impact people?
What books can you recommend that touch on the complexities of global infrastructure?
What are some of the risks involved with infrastructure projects and how can stakeholders assess them?
Engineering Quotes:


Here are some key points discussed in this episode about assessing risk on infrastructure projects:
[Read more…] about TCEP 091: Assessing Risk on Infrastructure Projects with Michael Burns from AECOM