Podcast: Play in new window | Download | Embed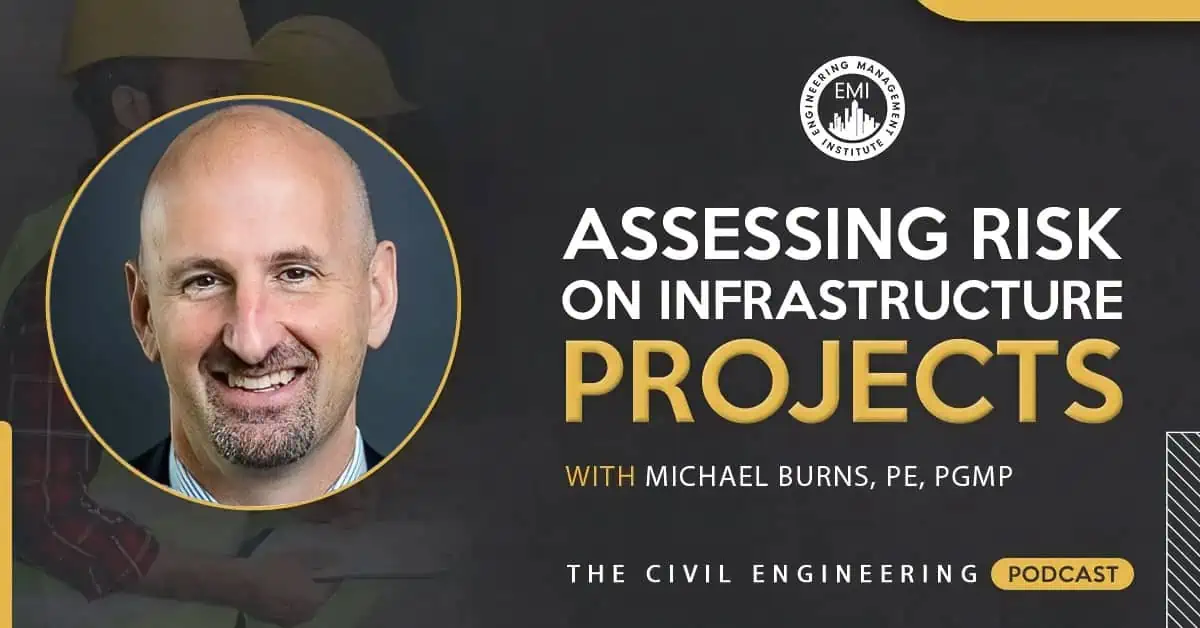 In episode 91 of The Civil Engineering Podcast, which is the third episode of our 5-episode infrastructure series, I talk with Michael Burns, PE, PgMP from AECOM. We talk about many things related to infrastructure. One of the main topics we discuss is assessing the risk associated with infrastructure projects in deciding whether or not to move projects forward.
Here are some of the questions I ask Michael Burns, PE, PgMP from AECOM:
What is infrastructure and what does a D- report card mean?
How do infrastructure projects impact people?
What books can you recommend that touch on the complexities of global infrastructure?
What are some of the risks involved with infrastructure projects and how can stakeholders assess them?
Engineering Quotes:


Here are some key points discussed in this episode about assessing risk on infrastructure projects:
From my perspective infrastructure means having the systems in place that you as a human being need to have on a day to day basis.
Infrastructure is incredibly broad, it has a lot of aspects to it, and it's very different depending on who you are, what you do or what you need.
Having your D- report card in place is important for us as professionals so that we can understand where we need to respond, and where the demands are.
Even though we don't get to touch large programs or projects in our day to day life, we need to look at the things we do that benefit broader areas of constituencies.
One thing we can never have enough of is bright designers, good builders and people who can maintain and operate infrastructure systems.
When it comes to infrastructure projects, there is not only one solution, there are multiple solutions. You've got to sketch out different solutions that might align to achieving the best engineering solution.
We as an industry are being more collaborative and have grown as an industry to respect each of our voices and the value that each of us is bringing.
We cannot just manage risk from our financial balance sheet. It's important to also look at all of the aspects of a business in a structured way and to make sure that you have reasonable and efficient solutions in place to mange risk.
Everyone in the engineering industry needs to be risk aware and have a risk intelligent approach. This is important as you have to ensure that the correct subject matter experts are involved in [infrastructure] projects early on.
More details in this episode…
About Michael Burns, PE, PgMP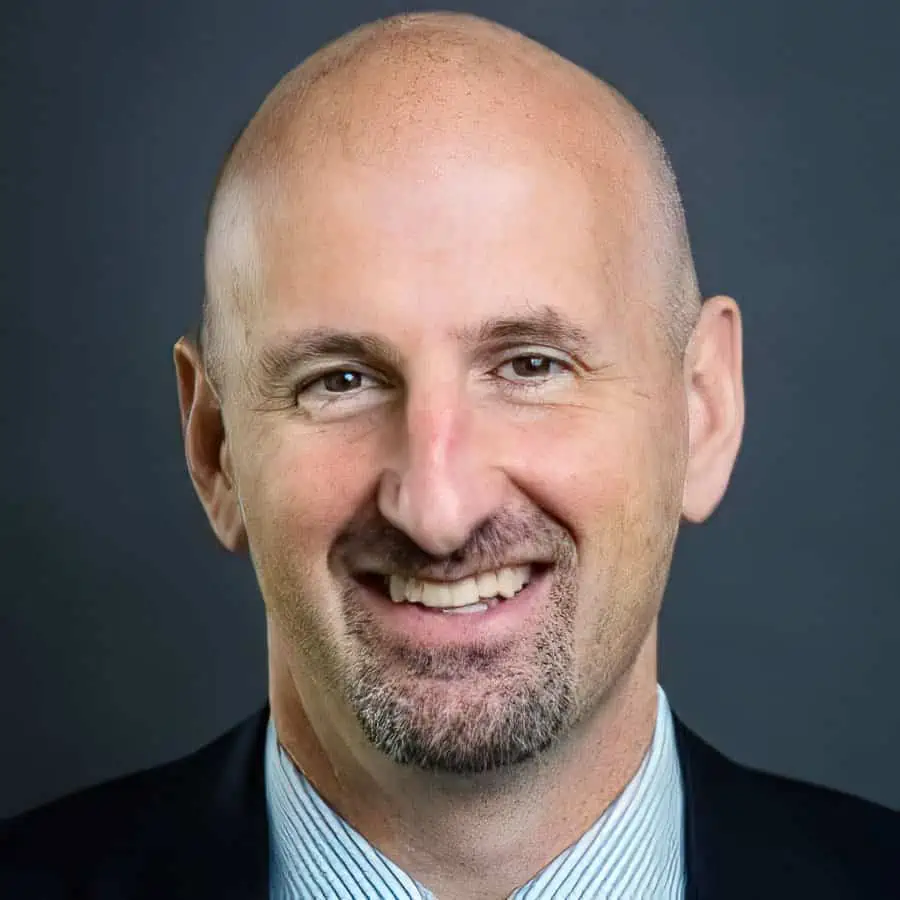 Michael Burns is a passionate leader and program director for AECOM. His DBFO experience and tireless approach to engaging diverse stakeholder groups, creates a proactive culture supporting continuous improvement and profitable delivery. His specialties include: Program Management, Infrastructure Development, Enterprise Risk Management (ERM) and Integrated Project Delivery.
Sources/References:
Engineering Management Accelerator Workshop (Online) | 5 PDHs
TCEP 084: The Importance of Sustainable Infrastructure Featuring Kristina Swallow
TCEP 087: How Civil Engineers Can Adapt to Climate Change and Its Effects on Infrastructure
AECOM – The Future of Infrastructure
Michael Burns LinkedIn
This episode is brought to you by RedVector. The team at RedVector believes knowledge is the most powerful tool available for helping people enrich their lives and meet their professional goals. To find out more about RedVector continuing education, visit www.RedVector.com.
This episode is also brought to you by Danfoss.  Smart energy systems, e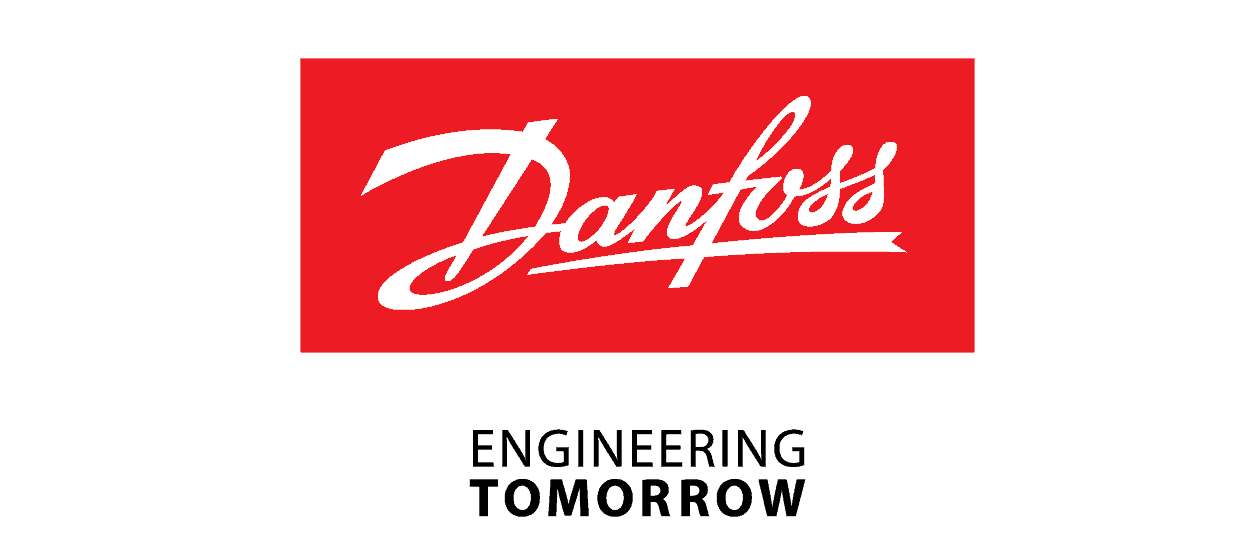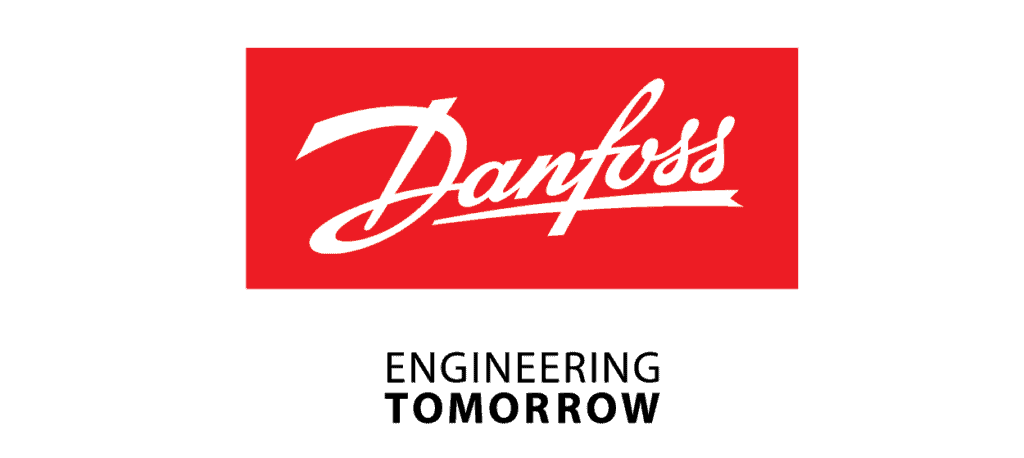 fficient buildings, and raising construction sites are just a couple of areas where you can experience how Danfoss is part of the sustainable development of strong infrastructure, visit www.city.danfoss.com 
Books Mentioned in this Episode:
Please leave your comments or questions in the section below on assessing risk on infrastructure projects.
To your success,
Anthony Fasano, PE, LEED AP
Engineering Management Institute
Author of Engineer Your Own Success