Podcast: Play in new window | Download | Embed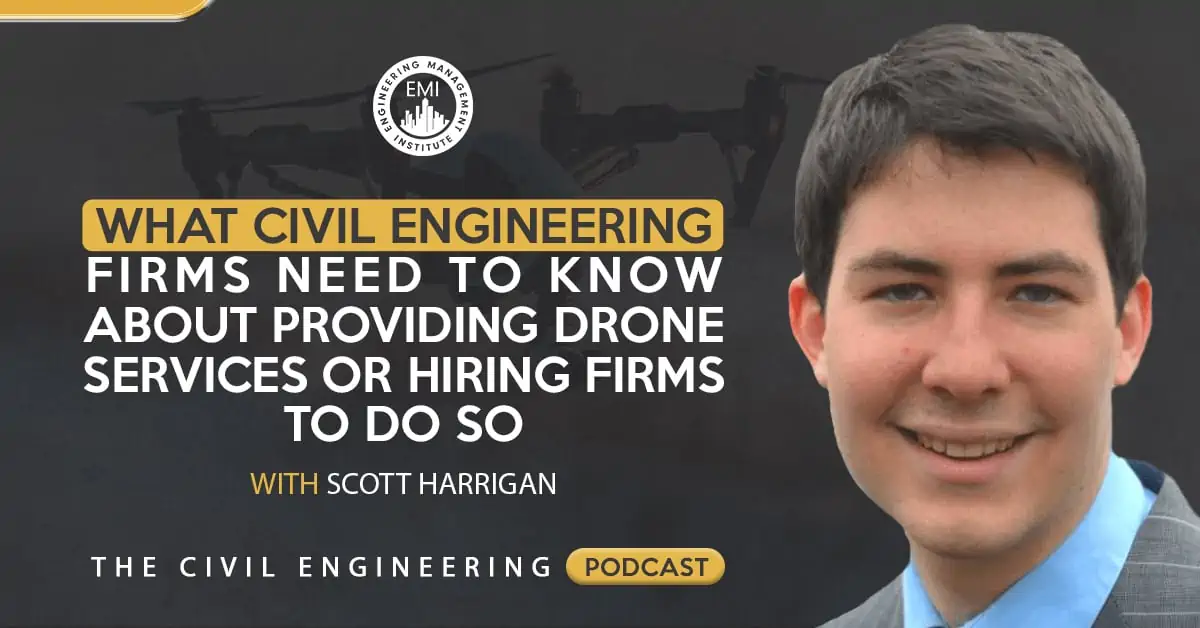 In episode 114 of The Civil Engineering Podcast, I talk with Scott Harrigan, who is the CEO, Co-Founder and Chief Pilot at Harkin Aerial about the use of drones in civil engineering and specifically what civil engineering firms need to know about providing drone services for themselves or hiring outside firms to do so.
Engineering Quotes:

Here Are Some of the Questions I Ask Scott About Providing Drone Services:
What will people in the A/E industries use drones for?
What is photogrammetry?
How have the software and programs evolve in the drone industry?
Talk to us about the regulations and guidelines for using drones.
Do you work for companies that use drones and/or firms that have no drones at all?
What are some things that people should be aware of when purchasing a drone?
When purchasing a drone, what do you need to think about in terms of insurance?
Explain one example of a project you've worked on before?
Here Are Some Key Points Discussed in This Episode About Drone Services:
[Read more…] about TCEP 114: What Civil Engineering Firms Need to Know About Providing Drone Services or Hiring Firms to Do So