Podcast: Play in new window | Download | Embed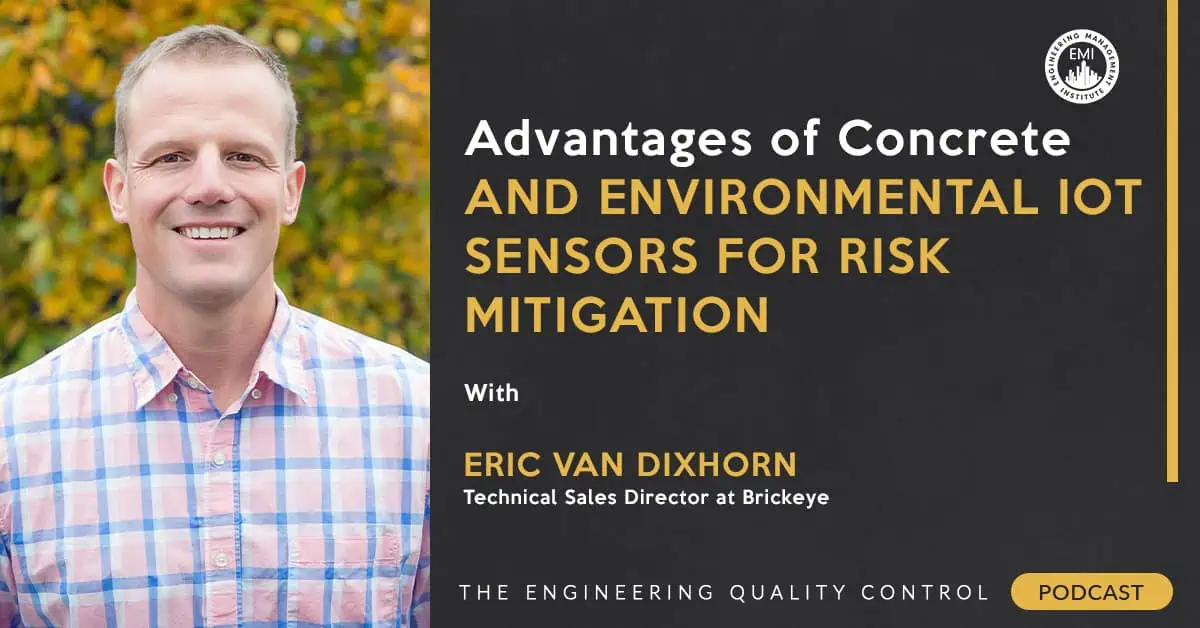 In this episode, we are joined by Eric Van Dixhorn, technical sales director at Brickeye, a renowned company specializing in industrial IoT and data analytics for risk mitigation in construction and infrastructure management. Our discussion revolves around the application of IoT sensors in construction, covering topics such as the advantages of concrete sensors, their role in mass concrete and thermal monitoring, and the benefits of environmental sensors in job-site monitoring.
***You can view the video version of this episode here.***
Engineering Quotes:


Here Are Some of the Questions We Ask Eric:
What are the advantages of using concrete sensors in the construction industry?
Are environmental sensors used on job sites, and what kind of data do they collect? Is it just temperature or more?
What are the main challenges associated with implementing IoT sensors on construction sites, and what advice would you give to someone facing these challenges?
How do you see IoT sensors and technology fitting into the broader trend of digitalization in the construction industry, and where do you think the industry is headed in the future?
Are there any organizations or states that are leading the way in implementing these technologies?
Here Are Some Key Points Discussed in This Episode About the Advantages of Concrete and Environmental IoT Sensors for Risk Mitigation:
[Read more…] about TEQC 028: Advantages of Concrete and Environmental IoT Sensors for Risk Mitigation