Podcast: Play in new window | Download | Embed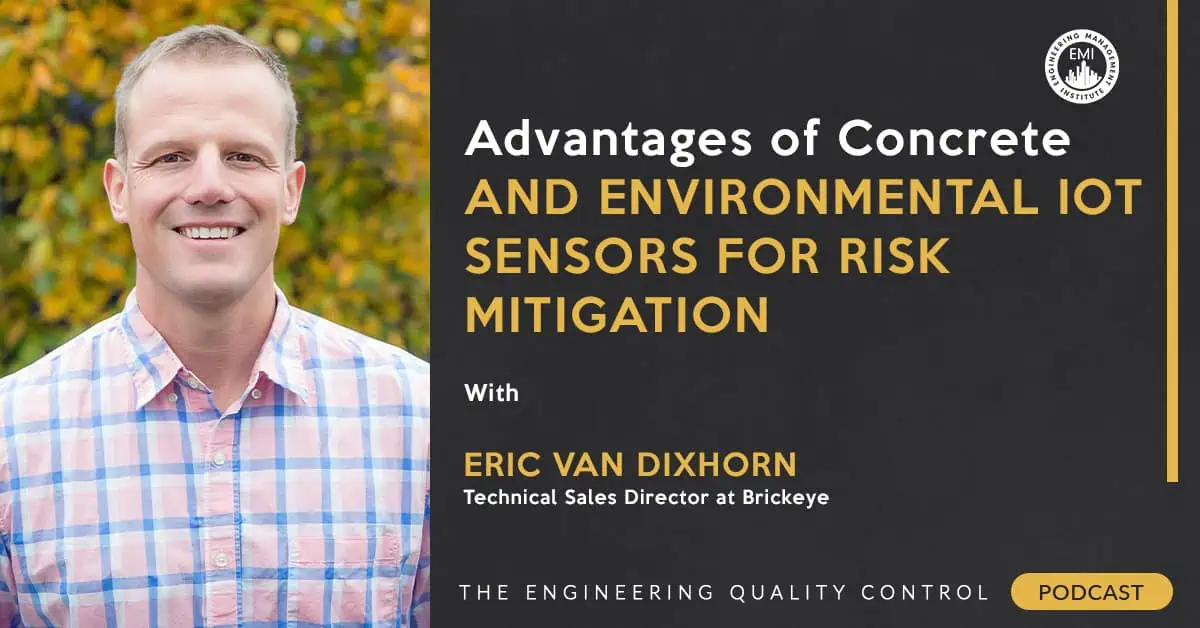 In this episode, we are joined by Eric Van Dixhorn, technical sales director at Brickeye, a renowned company specializing in industrial IoT and data analytics for risk mitigation in construction and infrastructure management. Our discussion revolves around the application of IoT sensors in construction, covering topics such as the advantages of concrete sensors, their role in mass concrete and thermal monitoring, and the benefits of environmental sensors in job-site monitoring.
***You can view the video version of this episode here.***
Engineering Quotes:


Here Are Some of the Questions We Ask Eric:
What are the advantages of using concrete sensors in the construction industry?
Are environmental sensors used on job sites, and what kind of data do they collect? Is it just temperature or more?
What are the main challenges associated with implementing IoT sensors on construction sites, and what advice would you give to someone facing these challenges?
How do you see IoT sensors and technology fitting into the broader trend of digitalization in the construction industry, and where do you think the industry is headed in the future?
Are there any organizations or states that are leading the way in implementing these technologies?
Here Are Some Key Points Discussed in This Episode About the Advantages of Concrete and Environmental IoT Sensors for Risk Mitigation:
The traditional method of determining the early age strength of concrete using cylinders can be unreliable due to variations in temperature during the curing process. The maturity method, which involves monitoring the temperature history of the concrete, provides a more accurate estimate of the strength and is widely accepted by industry standards. The use of sensors and IoT technology allows for real-time monitoring, reducing the need for manual testing and providing practical benefits.
Concrete sensors are commonly used for two reasons: the maturity method and mass concrete applications. In mass concrete placements, which are defined as any volume of concrete that may cause durability issues and cracking due to heat generation, a thermal control plan is necessary to minimize temperature gain and differentials within the pour. Concrete sensors help monitor temperatures and differentials to ensure the success of the thermal control plan.
The construction industry has been slow to adopt new technologies like sensors and IoT due to the perception that the industry is not progressive and the relatively low-profit margins. This has resulted in these technologies being viewed as "nice to have" rather than a necessity, leading to underutilization in the industry.
Starting small and implementing pilot projects can be a good way to test the effectiveness and feasibility of using sensors and IoT technologies for risk mitigation purposes in construction projects. This approach can help contractors identify where and how these technologies can be most useful and gain a better understanding of the costs and implications associated with their use.
The construction industry is facing a significant labor shortage, which is a top concern for many executives and owners. Technology is becoming more of a necessity as a result, as it can help fill the gap by enabling contractors to do more with fewer people. New technologies such as drones, digital mapping, and robots like the TyBOT are examples of innovative solutions that can help the construction industry address these challenges.
The COVID-19 pandemic has accelerated the adoption of technology and virtual communication in the business world, leading to increased efficiency and cost savings.
Technology can help mitigate risks and save costs in construction projects. The use of sensors to detect water leaks and concrete maturity can help prevent damage and reduce the need for manual labor, which can be scarce and costly. As technology becomes more common in the industry, contractors who do not adopt it may become the exception.
Two states that stand out in terms of infrastructure technology are Utah and Iowa. Utah has adopted Accelerated Bridge Construction (ABC), which allows for the quick and efficient building of bridges while minimizing disruptions to the traveling public. Iowa, on the other hand, is at the forefront of concrete science and technology, particularly in concrete pavements and bridge decks. Additionally, some states and industries are more open to paying premiums for advanced technology, while others are less receptive.
More Details in This Episode…
In the Power of Experience segment, Eric talks about the importance of taking risks and experiencing new things early in your career.
About the Guest: Eric Van Dixhorn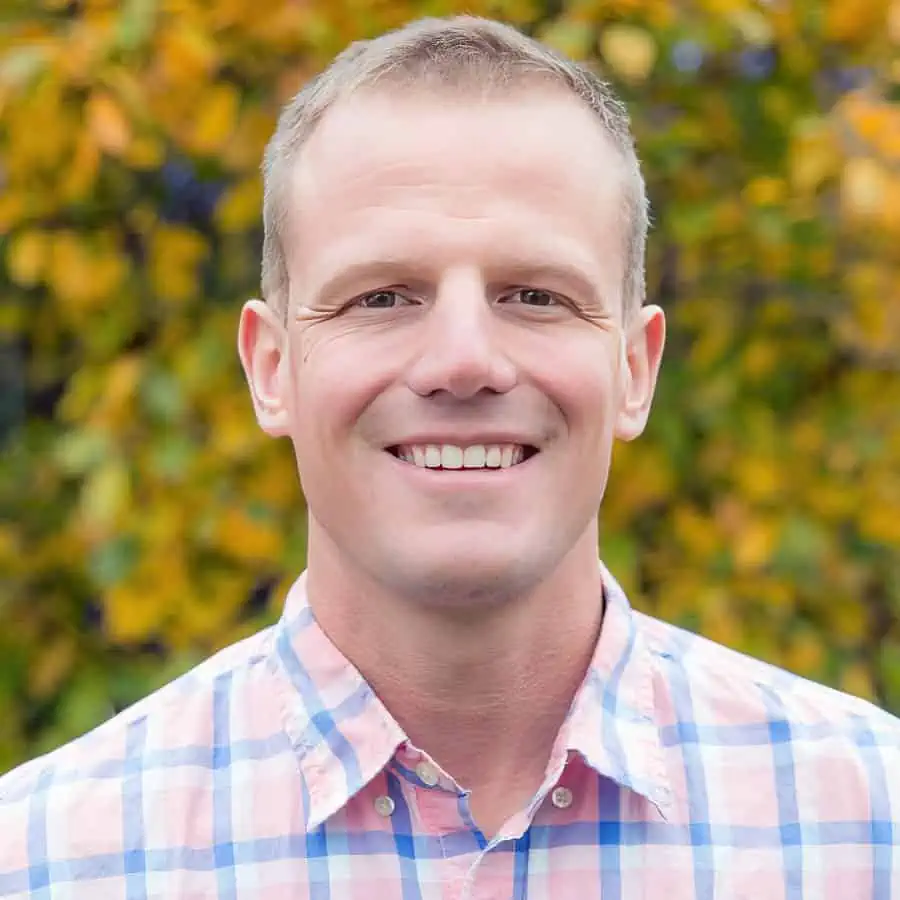 Eric Van Dixhorn is a dynamic technical sales director at Brickeye with a proven track record of delivering results. With a wealth of experience leading complex projects to operational and financial success, Eric brings a unique combination of technical expertise and business acumen to his role. His skills in project management, heavy civil construction, negotiation, construction technology, and technical sales have been honed over many years, enabling him to provide valuable insights and strategic guidance to his clients. Eric is a natural leader and collaborator, and his passion for driving innovation and excellence in the construction industry is infectious.
About Brian Wagner, P.E.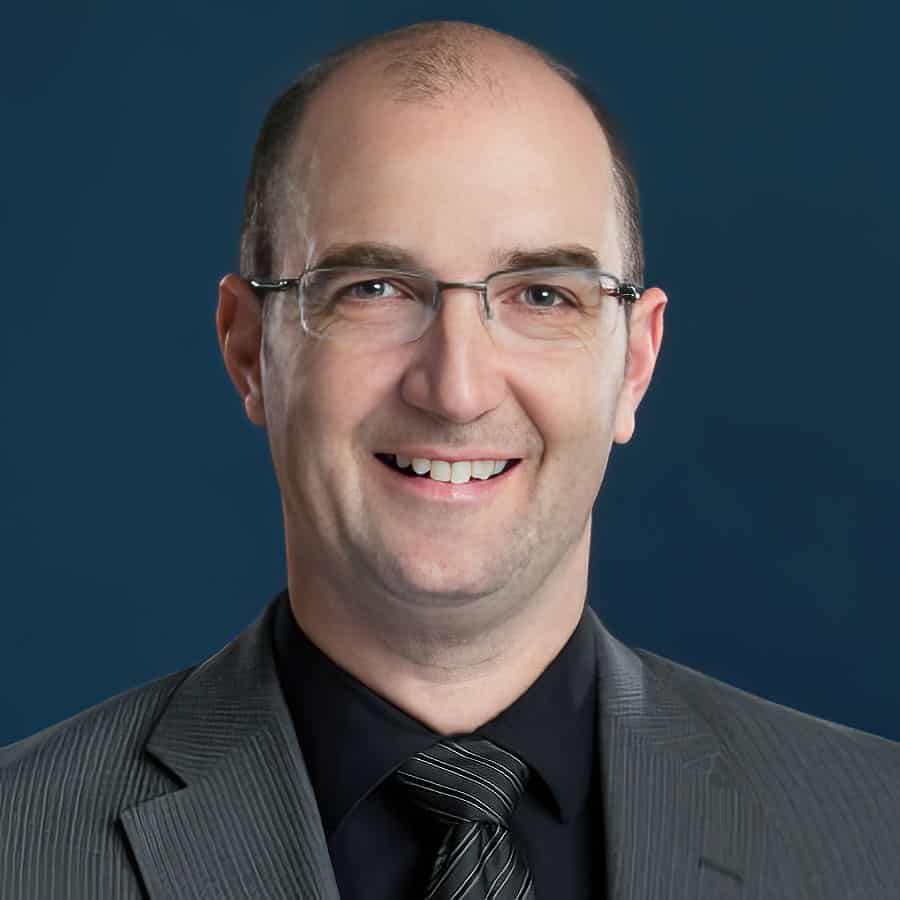 Brian Wagner, P.E., is an engineer who specializes in civil site design and plan implementation. In addition to a career spanning nearly two decades of civil engineering, he has experience in Emergency 911 Communications, law enforcement corrections, and fire/rescue services, including K9 Search and Rescue. This different and diverse range of experiences has not only prepared Brian for his career but also positioned him to be an excellent speaker with a wide range of valuable experiences. He strives to motivate others to change their world and wants to do the same for you.
The view, opinions, and positions represented by Brian Wagner are his own and do not represent the official policy or position of his employer(s).
Sources/References:
Brickeye
LumiCon Concrete Sensors
TyBOT
Connect with Eric Van Dixhorn on Linkedin
Send Eric an Email
We would love to hear any questions you might have or stories you can share on the advantages of concrete and environmental IoT sensors for risk mitigation.
To your success,
Brian Wagner, P.E.
Engineering Management Institute
Host of The Engineering Quality Control Podcast