Podcast: Play in new window | Download | Embed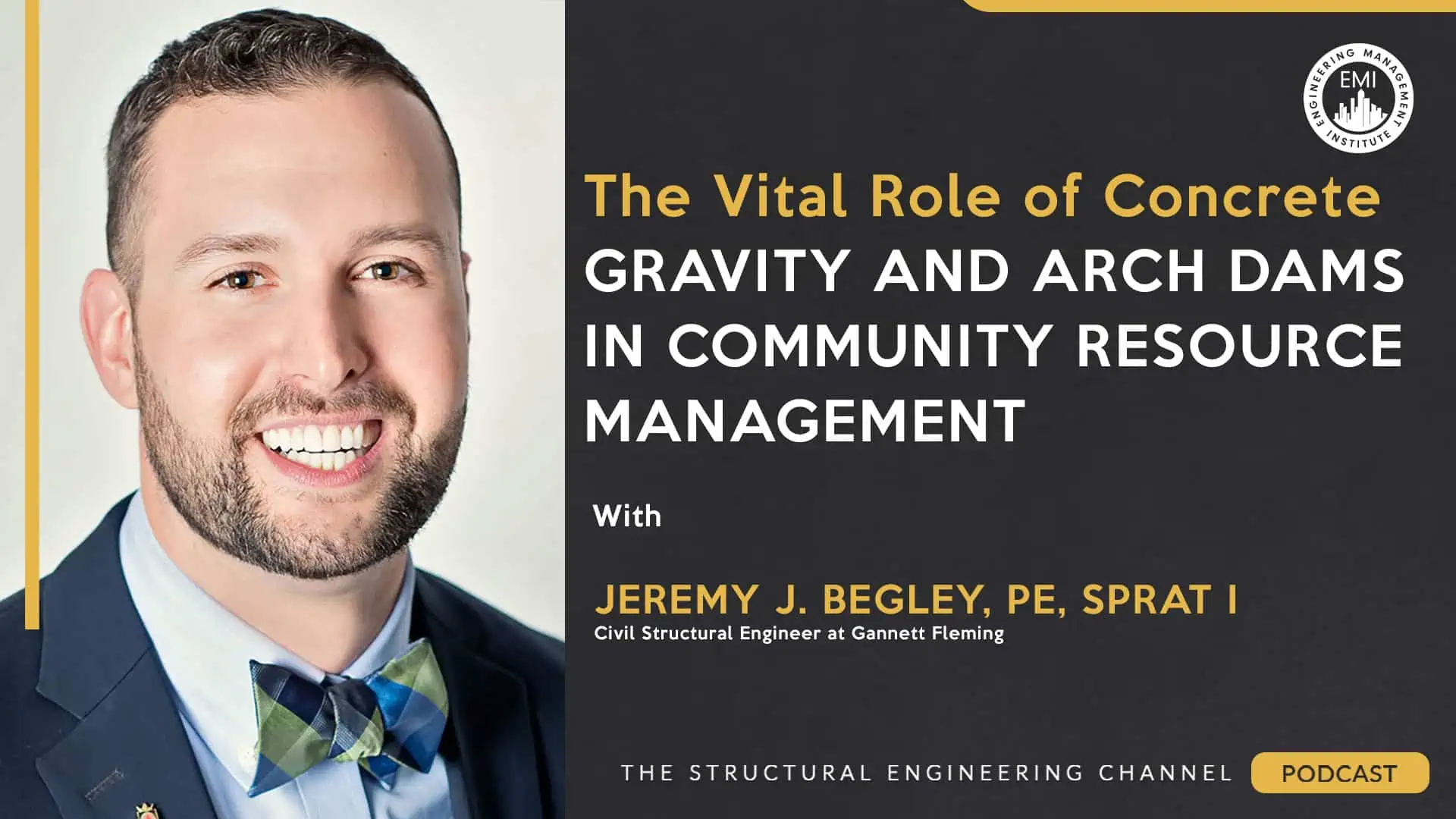 In this episode, we talk to Jeremy J. Begley, P.E., SPRAT I, a project structural engineer working with Gannett Fleming in the Dams & Hydraulics group based in Colorado. He shares his passion for engineering and dams and sheds light on how concrete gravity and arch dams contribute significantly to providing crucial resources to communities. We'll also delve into the advantages and disadvantages of these types of dams, as well as explore the future of dam design and construction, while also emphasizing the significance of having excellent mentors and a supportive work culture. Lastly, we'll have a chance to witness Jeremy's impressive talent for voice impressions!
***You can view the video version of this episode here.***
Engineering Quotes:



Here Are Some of the Questions We Ask Jeremy:
Could you explain why you find concrete gravity and arch dams fascinating?
What are some advantages and disadvantages of concrete dams that contribute to their relatively low representation, at only about 20%, among dams in the U.S.?
Could you provide a brief explanation of the differences between a concrete gravity dam and an arch dam?
How do concrete gravity dams and arch dams contribute to providing hydroelectric power and water resources for communities?
How has technology impacted the analysis of concrete dams, and what advancements do you predict for future structural analysis?
What is the importance of mentors in your career, and how have they impacted your professional growth?
Why do you believe it is important to have humor and levity in the workplace? Can you provide some examples of how you use humor to promote a positive work culture?
Here Are Some of the Key Points Discussed About The Vital Role of Concrete Gravity and Arch Dams in Community Resource Management:
[Read more…] about TSEC 103: The Vital Role of Concrete Gravity and Arch Dams in Community Resource Management