This is a guests blog by Jese H. Vance, P.E.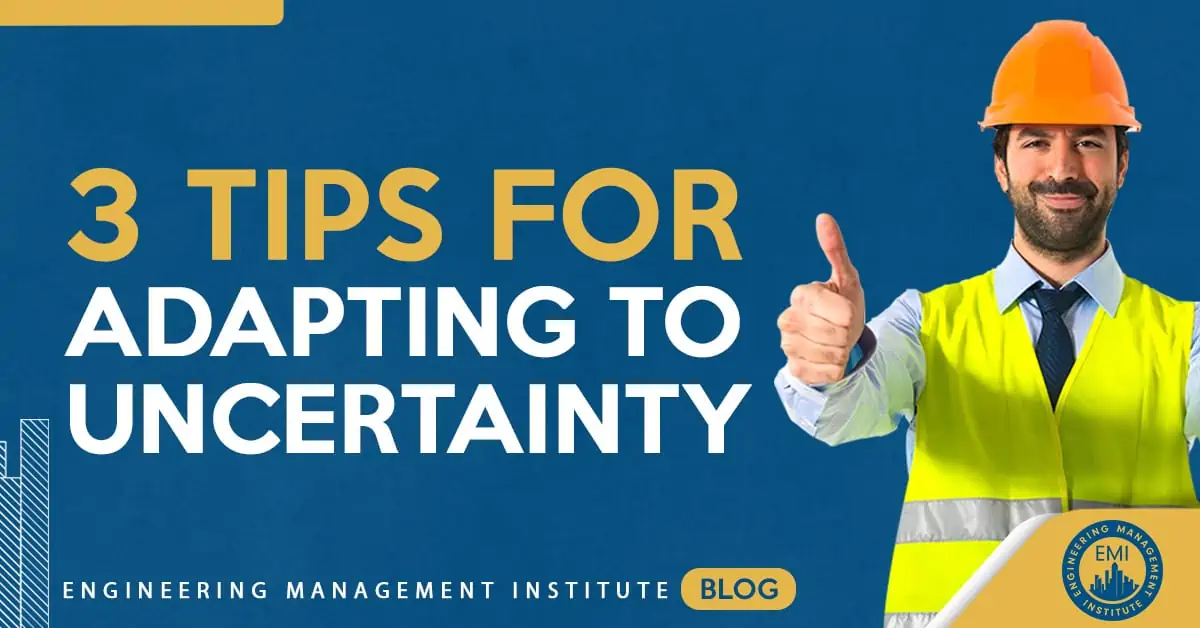 "If there's one thing that's certain in business, it's uncertainty."
~ Stephen Covey 
The last two years have been full of uncertainty, and it does not look like that is going to improve any time soon. Times of uncertainty often require us to adapt to a variety of changes and obstacles. I have listed three tips below to help you adapt during these uncertain times.