This is a guests blog by Jese H. Vance, P.E.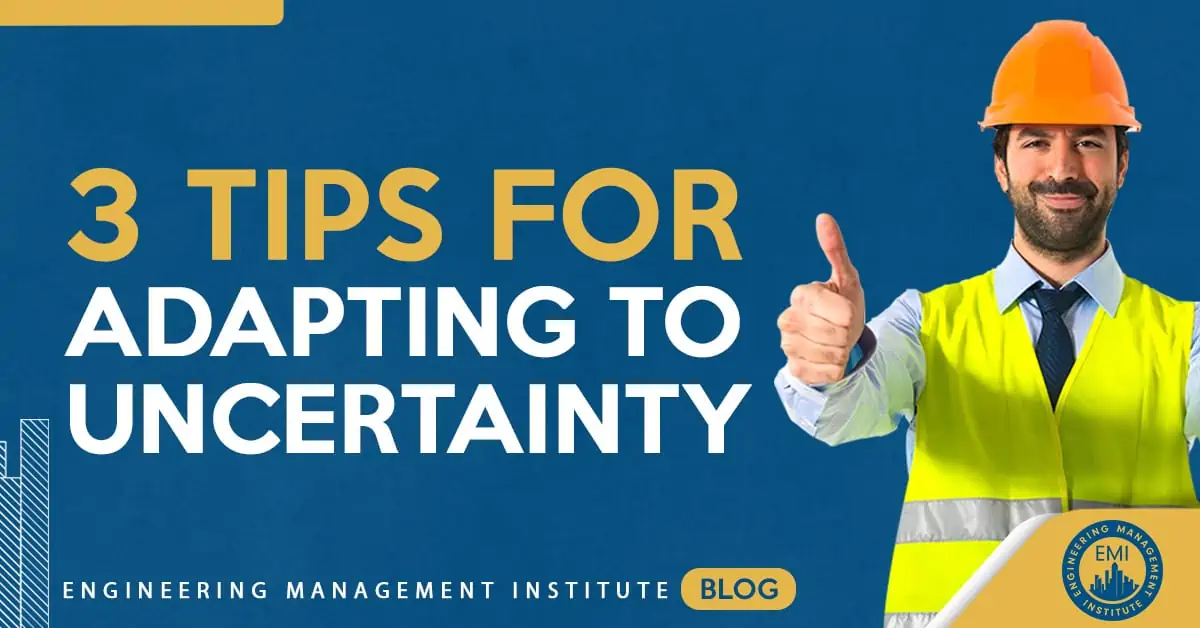 "If there's one thing that's certain in business, it's uncertainty."
~ Stephen Covey 
The last two years have been full of uncertainty, and it does not look like that is going to improve any time soon. Times of uncertainty often require us to adapt to a variety of changes and obstacles. I have listed three tips below to help you adapt during these uncertain times.  
Be Resourceful
One of the great things about "boot-strapping" a business is that you do not often have the resources to pay for all of the things that you think you need for your business. Why is this a great thing? Great question! Lack of capital allows you to build the skill of being resourceful. This skill will serve you even after resources are no longer an issue. Be creative with how you approach your problems. Maybe you can bring in a partner with the expertise you need. Or maybe you can team up with another competitor and you can help each other during uncertain times. Learning to be resourceful takes practice, but it is a great skill to have! 
Check Your Emotions Before Making Decisions
When things are uncertain, it can trigger emotions such as anxiety and fear. These emotions are not as bad as we think. Negative emotions can act as a compass to guide you in the direction you should go. However, if we let the emotions overwhelm us, then it can cause us to make decisions that may not serve us long term. It is important to remember that you should never make long-term decisions based on short-term emotions. To help tame your emotions and prevent any rash decisions, try to start becoming aware of your emotions. When you become aware of your emotions, they tend to lose some of their power over you so you can stop the train wreck before it stops. 
Look for the Opportunity
Often during times of uncertainty, people and companies begin to hesitate in their business. They tend to go into a defensive mode. These times present a great opportunity to be aggressive and create space between you and your competition. Even when things seem grim, there are still opportunities available to us. Sometimes, we just have to change our perspective in order to see them. 
About the Author: Jese H. Vance, P.E.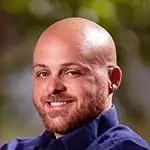 Jese H. Vance, P.E., graduated from Marshall University with a Bachelor of Science in Engineering and received a Master of Science in Civil Engineering from the University of Illinois at Urbana-Champaign. He is currently working toward a Ph.D. in Geological Engineering at Missouri University of Science and Technology. Jese works as a geotechnical engineer who specializes in geohazards. He has worked in the civil engineering consulting industry since 2012 and recently launched his own geotechnical engineering firm. Jese lives in West Virginia with his wife and son. He enjoys crawling around on any landslide he can find and spending time fly fishing on the water. He can be found on LinkedIn. 
I hope you enjoyed this week's post by guest author Jese Vance. If you're interested in your firm possibly joining the Civil Engineering Collective, please contact us here or call us at 800-920-4007.
I hope you'll join us.
Anthony Fasano, P.E.
Engineering Management Institute
Author of Engineer Your Own Success