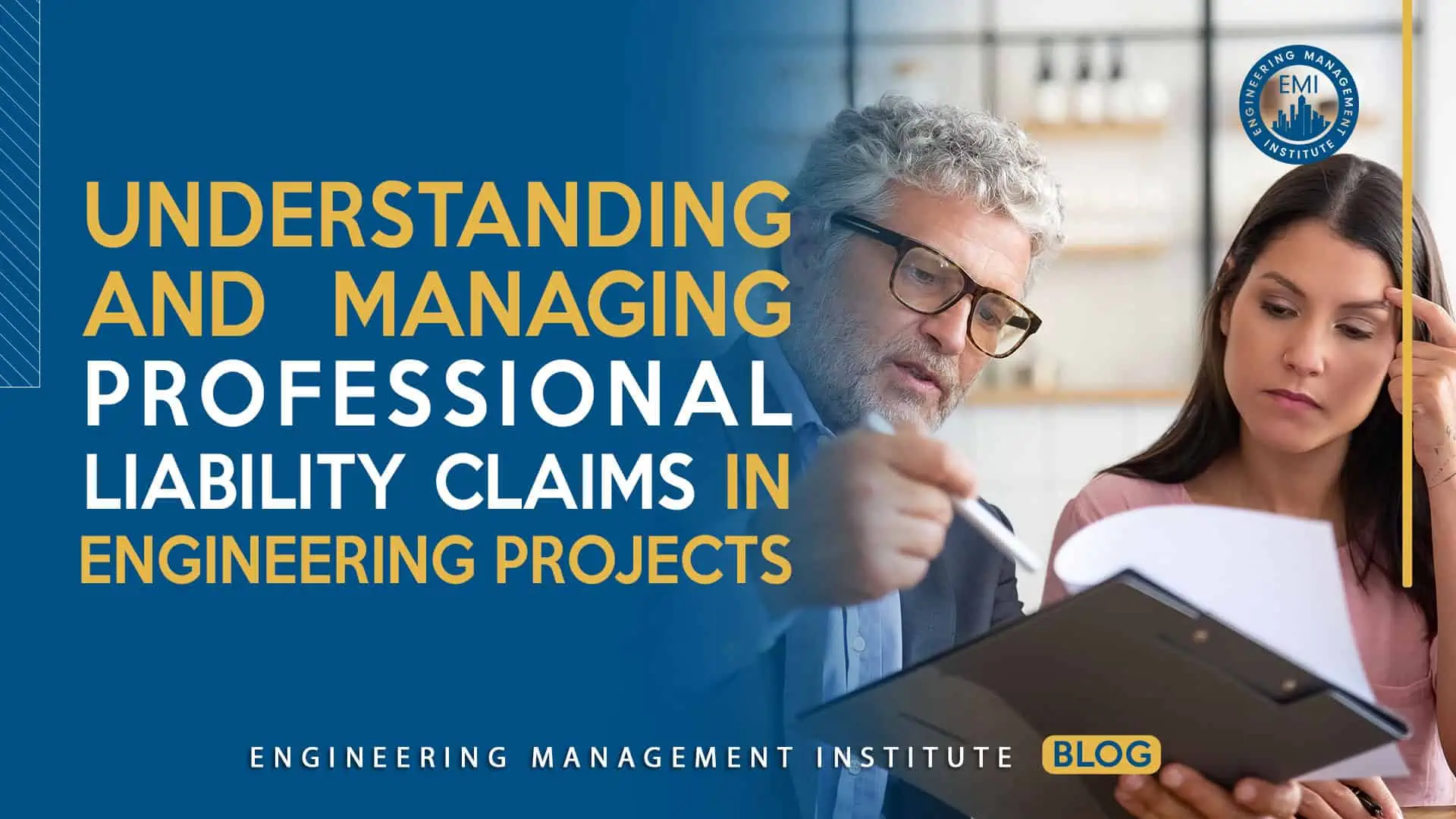 Image by pch.vector on Freepik
Professional liability claims are a significant aspect of the engineering industry, demanding the attention of project managers and design professionals. By understanding the causes and consequences of these claims, professionals can take proactive measures to prevent them and protect their projects and reputations. Because this topic is so important, I interviewed John Lowe, P.E., the author of "A Guide to Managing Engineering and Architectural Design Services Contracts: What Every Project Manager Needs to Know," and the following are the answers he provided to our questions.
Question:
John, could you briefly describe yourself and your daily responsibilities for our listeners?
Answer:
I grew up in Florida, spending most of my life there, and I earned a bachelor's degree in civil engineering from the University of Florida in 1961. After three years as an army pilot, I joined a Florida engineering firm where I managed projects in both the private and public sectors. As my career progressed, I went on to manage departments and eventually an entire office. I moved to California for 10 years before settling in Portland, OR, where I currently reside.
With 46 years as a consultant, I'm now semi-retired and have embarked on a second career by establishing Low Consulting LLC. My new focus primarily revolves around aiding design professionals in navigating business risks within their practice, a topic I cover in my self-published book that delves into effective management of engineering and architectural design service projects, encompassing knowledge essential for project managers. Over time, I've been invited as a guest speaker at local universities, professional society gatherings, and various events. Married with three adult children and two stepchildren, I usually begin my day with a devotional, followed by teaching pursuits and writing work on my book. Additionally, I actively engage in nonprofit activities geared toward supporting active-duty military personnel and veterans.
Question:
Why should we invest time in discussing professional liability claims, considering their infrequent occurrence, particularly when project managers need to consider all project aspects?
[Read more…] about Understanding and Managing Professional Liability Claims in Engineering Projects