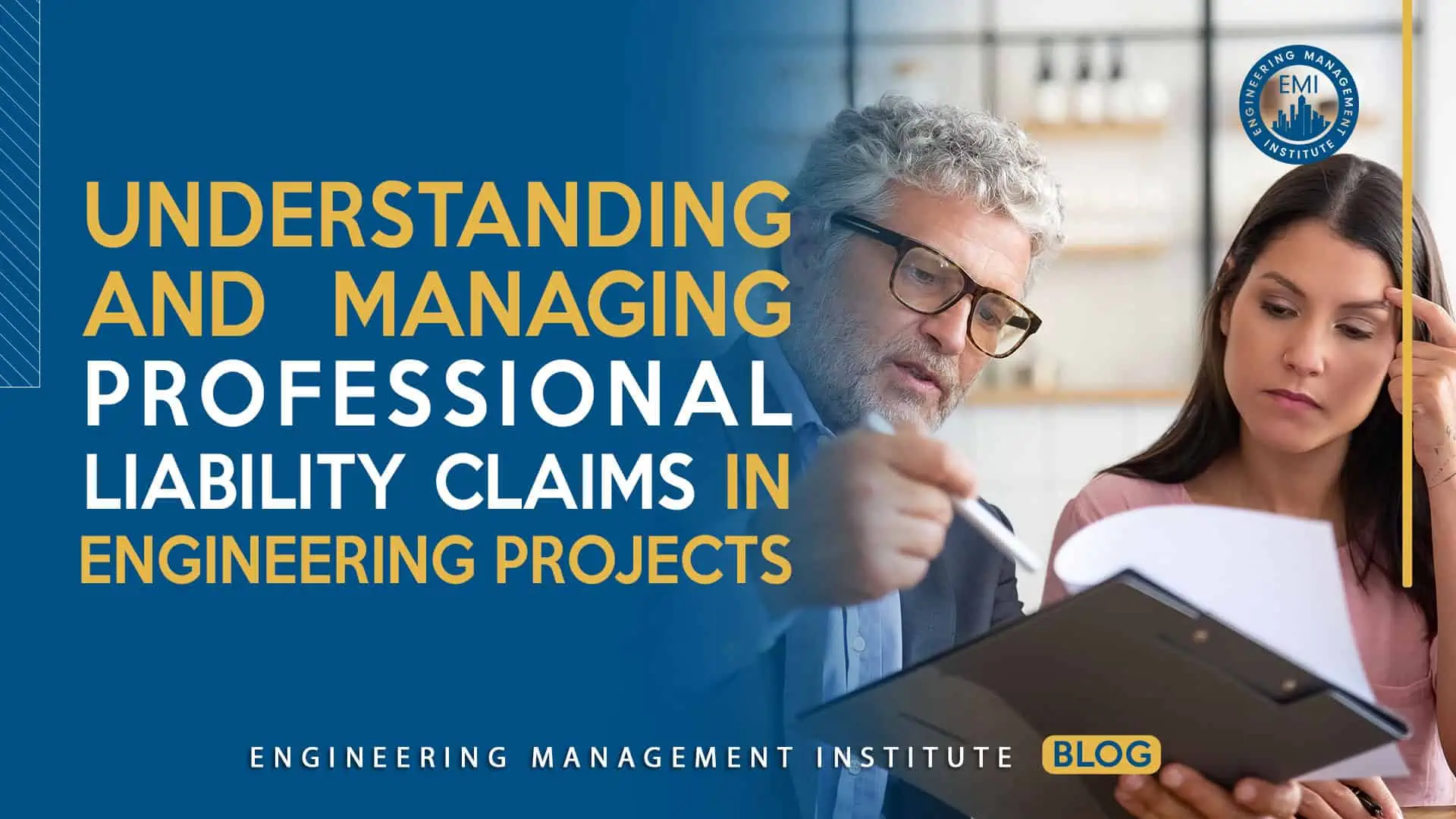 Image by pch.vector on Freepik
Professional liability claims are a significant aspect of the engineering industry, demanding the attention of project managers and design professionals. By understanding the causes and consequences of these claims, professionals can take proactive measures to prevent them and protect their projects and reputations. Because this topic is so important, I interviewed John Lowe, P.E., the author of "A Guide to Managing Engineering and Architectural Design Services Contracts: What Every Project Manager Needs to Know," and the following are the answers he provided to our questions.
Question:
John, could you briefly describe yourself and your daily responsibilities for our listeners?
Answer:
I grew up in Florida, spending most of my life there, and I earned a bachelor's degree in civil engineering from the University of Florida in 1961. After three years as an army pilot, I joined a Florida engineering firm where I managed projects in both the private and public sectors. As my career progressed, I went on to manage departments and eventually an entire office. I moved to California for 10 years before settling in Portland, OR, where I currently reside.
With 46 years as a consultant, I'm now semi-retired and have embarked on a second career by establishing Low Consulting LLC. My new focus primarily revolves around aiding design professionals in navigating business risks within their practice, a topic I cover in my self-published book that delves into effective management of engineering and architectural design service projects, encompassing knowledge essential for project managers. Over time, I've been invited as a guest speaker at local universities, professional society gatherings, and various events. Married with three adult children and two stepchildren, I usually begin my day with a devotional, followed by teaching pursuits and writing work on my book. Additionally, I actively engage in nonprofit activities geared toward supporting active-duty military personnel and veterans.
Question:
Why should we invest time in discussing professional liability claims, considering their infrequent occurrence, particularly when project managers need to consider all project aspects?
Answer:
There are a couple of reasons for this. Firstly, understanding why they happen allows us to potentially prevent them. Secondly, knowing how to manage them when they do happen can significantly reduce stress and increase the likelihood of a fair and reasonable resolution.
Question:
Could you provide an overview of professional liability claims in the field of engineering?
Answer:
I believe we need to ensure that everyone understands the concept of liability. Liability arises when damages and negligence coincide. Damages are the direct costs linked to design errors or omissions. Negligence, on the other hand, refers to not meeting the standard of reasonable care, skill, and diligence that a professional in the same field would normally exhibit under similar circumstances. This is commonly referred to as the standard of care or the prudent manual, which prompts the question: What actions would a reasonable person in the same situation have taken?
Question:
What are some common causes for designs failing to meet the professional standards, and how can design errors lead to liability claims?
Answer:
There are numerous factors contributing to this, and here's a comprehensive list: It encompasses, but isn't limited to, issues such as not aligning with the client's published standards, disregarding industry norms, and lacking compliance with the designer's published and approved quality control protocols. Sometimes, assigning a project to a junior designer instead of a senior one can lead to problems. Opting not to employ a specialty consultant when necessary and attempting to handle everything in-house can also lead to complications. Failing to consider site conditions during the design process is another significant concern. Surprisingly, there are instances where designers have never even visited the project site during the design phase.
Question:
Apart from steering clear of the issues you mentioned, what other steps can designers take to reduce the chances of facing professional liability claims?
Answer:
One effective approach to cultivating a culture of liability loss prevention awareness within your staff is engaging in discussions about the various topics covered in my book, which includes 50 key subjects. You can conveniently incorporate these discussions into your regular weekly staff meetings, much like you handle safety matters on projects. It's crucial to familiarize yourself with the terms of your professional liability policy, especially its exclusions. It's vital to avoid actions that fall outside the coverage of your insurance policy.
An astute strategy is to decline contracts if they lack professional liability insurance coverage. Insurance companies specializing in liability are well-versed in identifying risky projects. Drawing insight from their assessments can be valuable. For example, projects involving condo modifications and rehabilitation might warrant special consideration. An essential practice involves conducting a constructability review conducted by someone with hands-on construction experience. Often, individuals within the design community lack field experience, which can lead to oversight.
Documentation is of paramount importance. Even the faintest details are more reliable than memory alone, as the Chinese proverb wisely notes. Although I'm known as a documentation enthusiast, I've found that when I needed documentation, I wished it were more comprehensive.
Maintaining clear client expectations through consistent communication is pivotal. Unmet client expectations are frequently at the root of claims. Keeping clients informed and updated can mitigate this risk. Active involvement during construction is advisable. Addressing problems that arise promptly is imperative, as they tend to worsen over time. Establishing a strong professional and personal rapport with clients based on mutual trust is also key. This can lead to transparent problem-solving and informed decision-making.
Question:
What do we need to know about managing a professional liability claim effectively?
Answer:
The initial step you should take is to notify your professional liability insurance provider. This is crucial because nearly every policy contract includes a clause specifying a limited time frame within which you must inform them about any issues you're facing. Failing to do so might result in claim denial.
Once you've handled that, assemble the best individuals within your company to formulate a defense strategy, delving into all details of the incident—its causes, reasons, and any other relevant information that can aid in your defense. Proactivity is key, as a claim can easily consume your attention and become your foremost priority.
Inform your client that you're actively working on a resolution; this is particularly important since they'll likely anticipate your problem-solving involvement, regardless of whether the issue resulted from negligence. Speed is essential, as many times construction activities are put on hold until the matter is resolved.
Another step is to ask for the client's input regarding the professional liability claim procedure. Although some do offer this, many do not. In my years of practice, I've encountered a few claims over my 46-year period, and none of my clients have suggested such a procedure. However, some entities, like the Army Corps of Engineers or most Department of Transportation (DOT, have established procedures for claim management.
Question:
Can you guide us through a typical claim procedure? What steps are involved, and what key considerations should be taken during the process?
Answer:
The main goal when working on a project is to ensure collaboration between the client and the designer to minimize time, energy, and costs. Budgeting for managing claims is usually not expected due to not anticipating such situations. However, when confronted, it becomes a consuming process.
It's essential to move through this process as swiftly as possible. Typically, the client will provide further details or reasons they consider the claim valid, often requesting specific information. You need to compile all necessary information in an organized manner and return it to the client. Concurrently, you should ask for any information needed to address the situation adequately. Subsequently, aim to hold a meeting with the client to discuss the issue, hopefully resolving it.
If not, the client may refer the matter to internal or external evaluators to determine if the designer breached the standard of care. If they establish a breach, the client might pursue cost recovery, often sending a letter detailing the claim and the expected expenses. If the designer believes they met the standard of care, the contract's dispute resolution section comes into play, involving methods like mediation, arbitration, and litigation.
The central focus should be on quickly finding a fair solution. Most professional liability cases settle before reaching a jury, and it's crucial to aim for an early resolution, just as Kenny Rogers sang in "The Gambler" — you need to know when to hold and when to fold, persevering to find a resolution.
Question:
What are some key takeaways or lessons you've gained from managing professional liability claims that you'd like to share with the listeners?
Answer:
One crucial aspect is designing within the standard of care, which may sound noble and, in many ways, it is. But the key message here is to attentively focus on the design process, exercise caution, thoroughly verify aspects, and establish a solid fallback plan. Equally important is cultivating a strong client relationship, where the client perceives you as an integral part of their team. This way, when issues arise, they turn to you for solutions.
Conversely, if you're seen as just a hired gun without a warm rapport, liability claims might be swiftly initiated, with the assumption that details will be worked out later. Effective communication is paramount — constantly seek opportunities to stay in touch with your client. Promptly identify and resolve problems. Lastly, extensively document your work at every stage.
About John Lowe, P.E.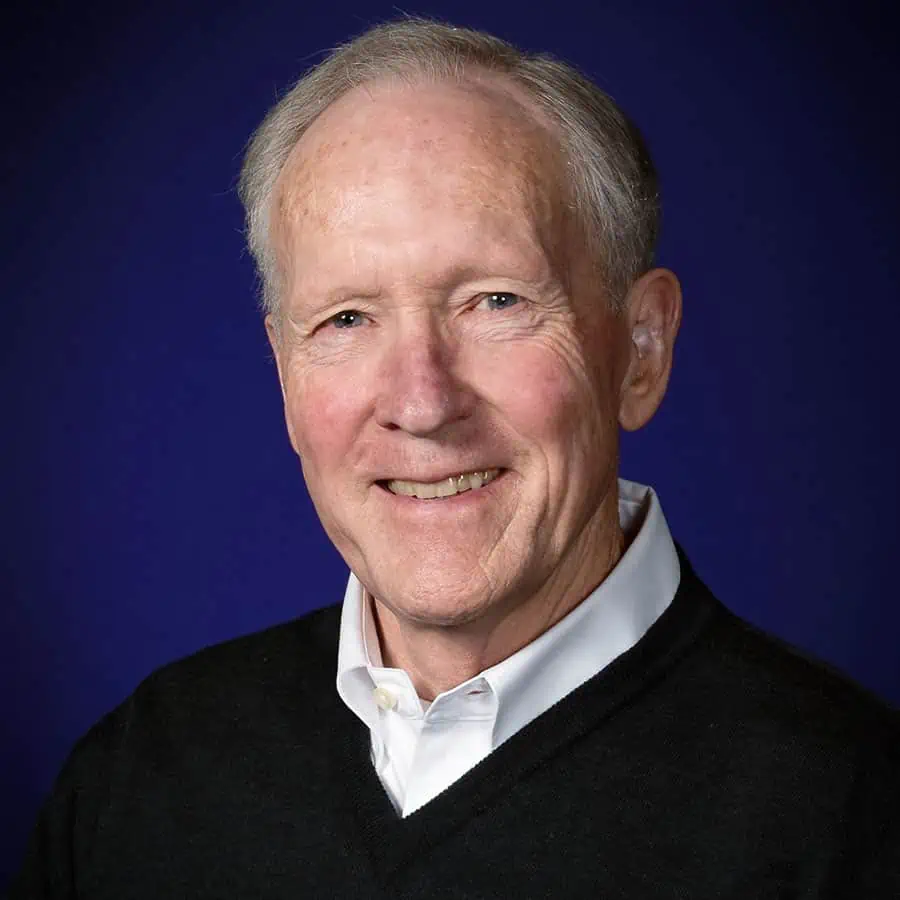 John is a 1961 Civil Engineering graduate from the University of Florida. Following three years of military service as an Army pilot, he enjoyed 46 years as a consulting engineer involved in both private and public projects as project manager, principal-in-charge, or office manager. He has been registered and practiced in FL, GA, SC, CA, and OR. In 2010, he retired from full-time employment and formed Lowe Consulting, LLC to begin giving back to the profession by sharing what he had learned about contracting for professional services.
Initially, he shared this knowledge as guest speaker at local universities and professional society meetings. To facilitate getting this information to a wider audience, he wrote and self-published a book entitled "A Guide to Managing Engineering and Architectural Design Services Contracts – What Every Project Manager Needs to Know." The book is available in e-book and printed form at Amazon.com.
We would love to hear any questions you might have or stories you might share about managing professional liability claims in engineering projects.
Please leave your comments, feedback or questions in the section below.
To your success,
Anthony Fasano, PE, LEED AP
Engineering Management Institute
Author of Engineer Your Own Success