Podcast: Play in new window | Download | Embed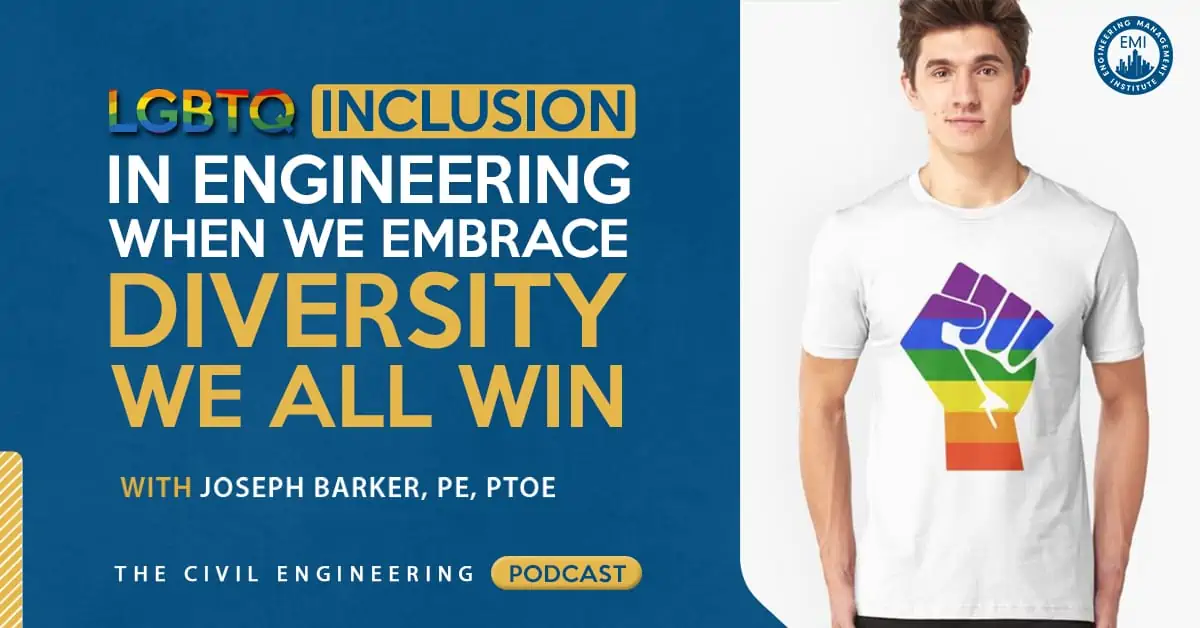 In episode 90 of The Civil Engineering Podcast, I talk with Joseph Barker, PE, PTOE, a licensed Professional Engineer and Traffic Operations Engineer from Stantec. We discuss the topic of diversity and why firms should embrace diversity for engineers which provides inspiration and typically leads to them being happier and more productive in their careers.
Here are some of the questions I asked Joseph Barker, PE, PTOE:
What was it like entering the Civil Engineering workforce as a gay man?
How did hiding your being gay affect your daily mindset?
Would you say that this experience you went through, hiding who you really are, made you stronger today?
Tell us about the move you made to Stantec, and how that impacted your mindset and career overall?
Have you ever thought of relocating to a geographical location that is more accepting of gay people?
Engineering Quotes:


Here are some key points discussed in this episode:
[Read more…] about TCEP 090: LGBTQ Inclusion in Engineering…When We Embrace Diversity, We All Win