Podcast: Play in new window | Download | Embed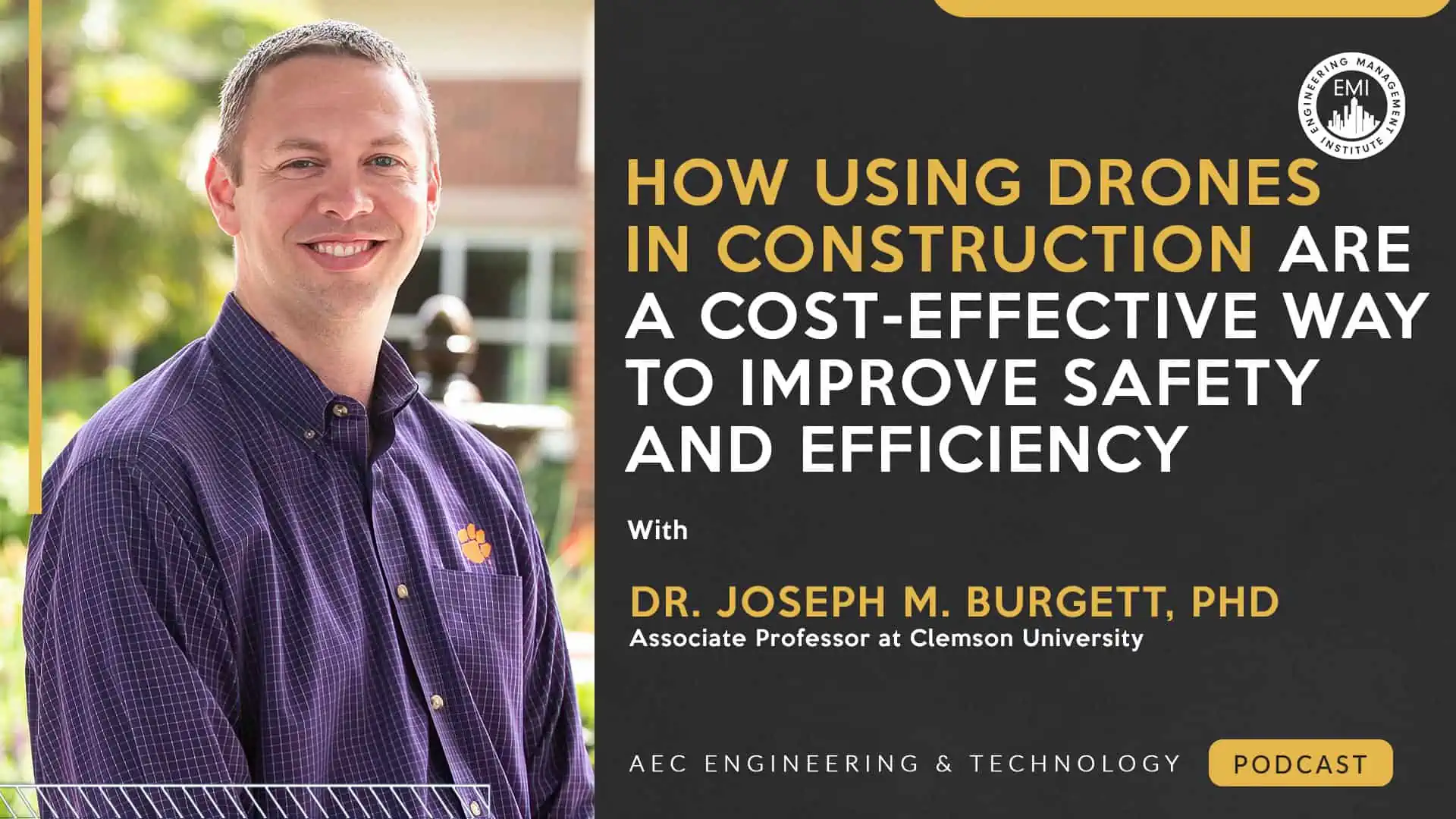 In this episode, I talk to Dr. Joseph M. Burgett, Ph.D., an associate professor at Clemson University, about the fascinating intersection of drones in construction. Joe talks about how data drones collect data and how contractors, designers, and project owners utilize this information. We also delve into the process of obtaining a drone license, starting a drone program, and the available training options out there.
***You can view the video version of this episode here.***
Engineering Quotes:


Here Are Some of the Questions I Ask Joseph:
Could you provide a comprehensive overview of drones, including their capabilities and the specific types of data they can collect within the built environment?
How do contractors, designers, and project owners effectively utilize the data collected by drones equipped with one of the four types of sensors in construction projects?
How have drones revolutionized progress tracking on job sites, offering a more efficient and effective alternative to traditional methods of manually documenting installed materials and project milestones?
Could you provide insights into the process of obtaining a drone pilot's license, including the requirements and steps involved?
Can you discuss starting a drone program in a company and whether in-house pilots are necessary for obtaining the data needed to transform it into actionable information?
What would be your advice for individuals and organizations looking to integrate drones and drone technology into their projects?
Here Are Some Key Points Discussed in This Episode About How Using Drones in Construction Is a Cost-Effective Way to Improve Safety and Efficiency:
[Read more…] about AECT 020: How Using Drones in Construction Are a Cost-Effective Way to Improve Safety and Efficiency