Podcast: Play in new window | Download | Embed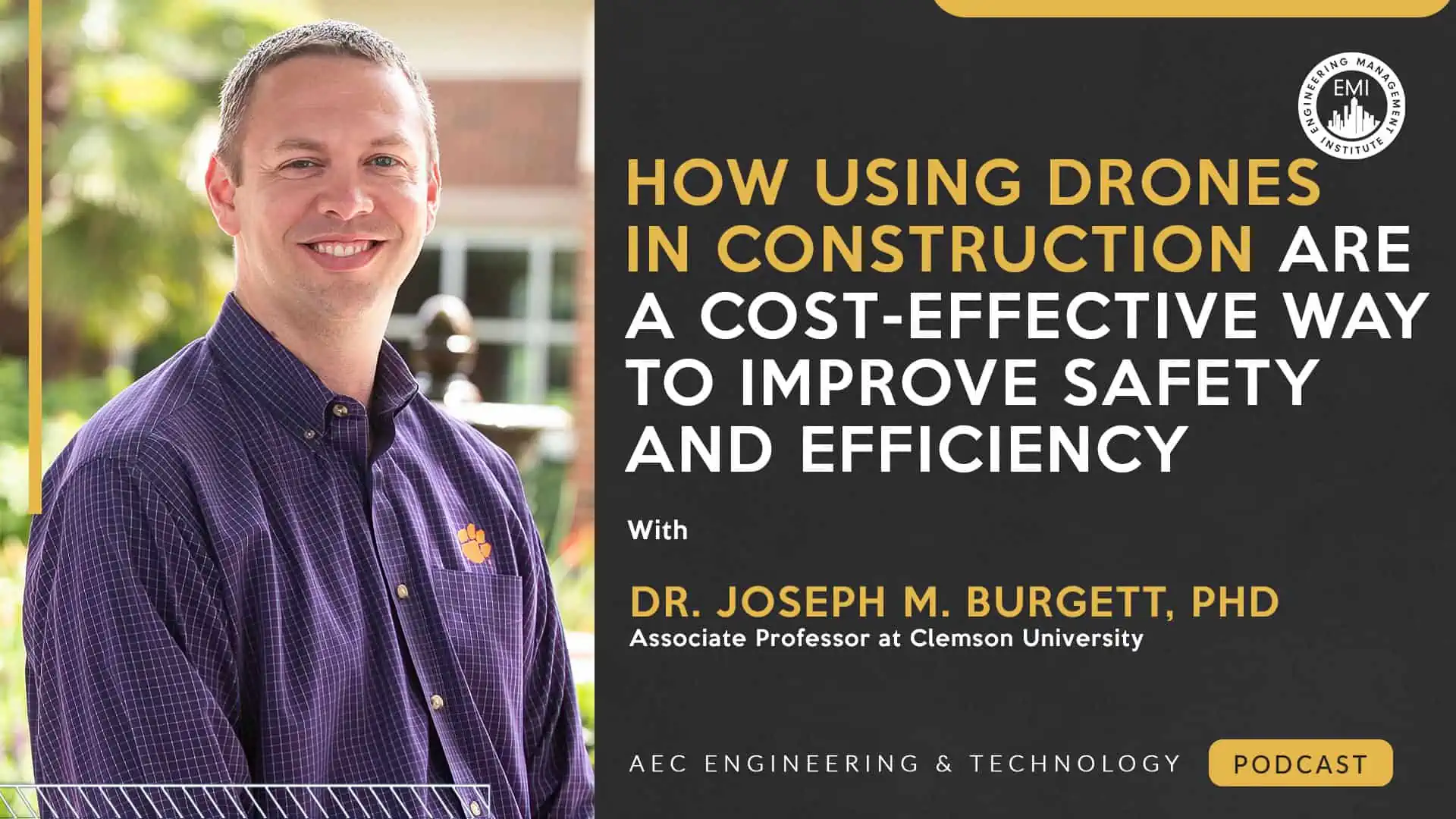 In this episode, I talk to Dr. Joseph M. Burgett, Ph.D., an associate professor at Clemson University, about the fascinating intersection of drones in construction. Joe talks about how data drones collect data and how contractors, designers, and project owners utilize this information. We also delve into the process of obtaining a drone license, starting a drone program, and the available training options out there.
***You can view the video version of this episode here.***
Engineering Quotes:


Here Are Some of the Questions I Ask Joseph:
Could you provide a comprehensive overview of drones, including their capabilities and the specific types of data they can collect within the built environment?
How do contractors, designers, and project owners effectively utilize the data collected by drones equipped with one of the four types of sensors in construction projects?
How have drones revolutionized progress tracking on job sites, offering a more efficient and effective alternative to traditional methods of manually documenting installed materials and project milestones?
Could you provide insights into the process of obtaining a drone pilot's license, including the requirements and steps involved?
Can you discuss starting a drone program in a company and whether in-house pilots are necessary for obtaining the data needed to transform it into actionable information?
What would be your advice for individuals and organizations looking to integrate drones and drone technology into their projects?
Here Are Some Key Points Discussed in This Episode About How Using Drones in Construction Is a Cost-Effective Way to Improve Safety and Efficiency:
Drones are versatile tools for data capture in different industries. They utilize various sensors, including RGB cameras for photography and video, thermography for detecting energy leaks and defects, LIDAR for precise surveying, and multi-spectral sensors for agricultural analysis.
Drones provide multiple benefits in construction projects, including capturing marketing visuals, conducting aerial inspections, enabling real-time broadcasting, creating 3D models, enhancing liability control, and utilizing thermography for identifying insulation gaps, leaks, and roofing issues.
Drones revolutionize data management by organizing and packaging vast amounts of construction data into meaningful 3D models that can be easily explored and analyzed. This enables efficient progress tracking and facilitates communication between different stakeholders, even those who can't physically visit the job site, providing valuable insights and guidance based on the comprehensive visual representation of the project's current state.
Obtaining a drone pilot's license for commercial purposes involves studying and passing the FAA's Part 107 test, which can be prepared for through online training courses. The license demonstrates regulatory compliance and is required to legally operate drones. While passing the knowledge test is essential, it doesn't assess flying proficiency. Additional training and skills development is recommended to effectively use the collected data, such as mission planning, airspace checks, photogrammetry for creating 3D models, and thermography for infrared imaging.
If you're not interested in having in-house drone pilots, there are alternative options for obtaining drone data, such as subcontracting to private companies or utilizing drone collection services like DroneUp. But, if you plan to use drone data frequently, investing in the technology and training pilots in-house can be a cost-effective, long-term solution. The cost of equipment has decreased, and training programs like Clemson's online professional development drone course offer comprehensive training in Part 107, photogrammetry, thermography, and flying skills. By investing in training and purchasing drones, companies can leverage drone data on multiple projects for years to come.
Embrace drones in your projects now, as they are expected by clients and offer accessible technology. Obtain the necessary licenses, provide professional training, and start small to minimize risks and maximize benefits.
More Details in This Episode…

About the Guest: Dr. Joseph M. Burgett, Ph.D.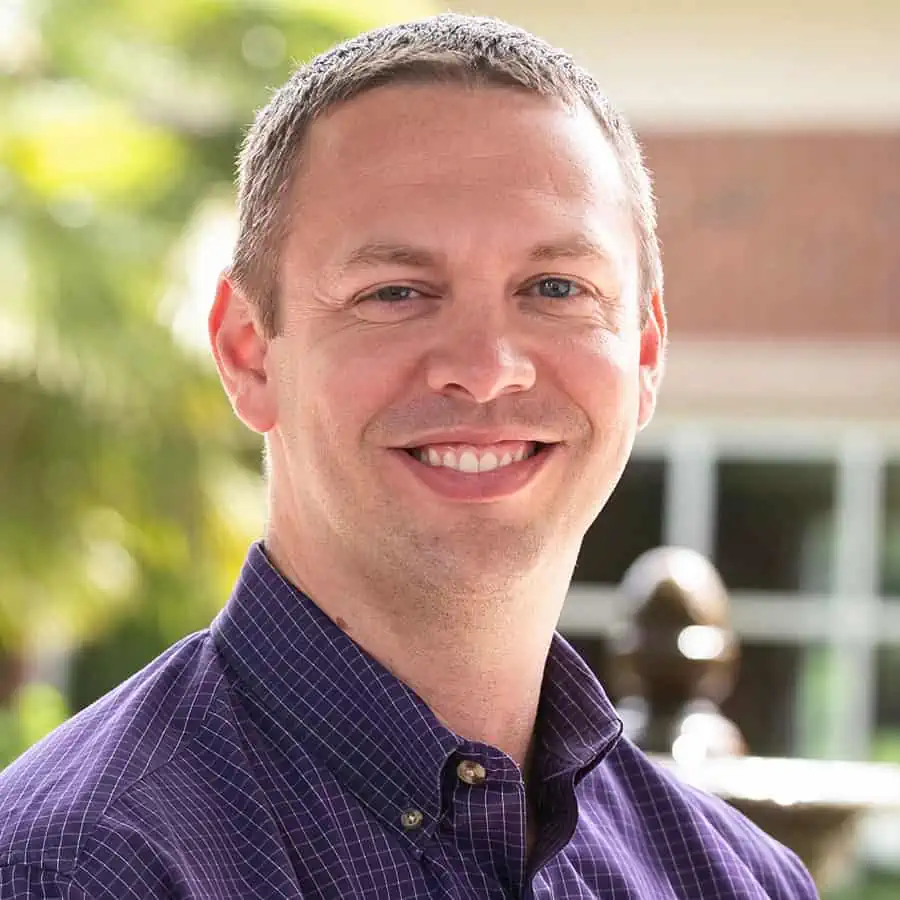 Dr. Joe Burgett is an associate professor in the Nieri Family Department of Construction Science and Management at Clemson University. Joe's area of research is the application of UAS (drone) technology to improve construction, inspection, and surveying in the built environment. He has worked closely with the SCDOT and their drone program specifically in the area of UAS bridge inspections. He is also the president of the SC Interagency Drone Users Consortium (SCiDUC). SCiDUC is a nonprofit association with the sole purpose of supporting SC government drone users (www.sciduc.org).
About the Host: Nick Heim, P.E.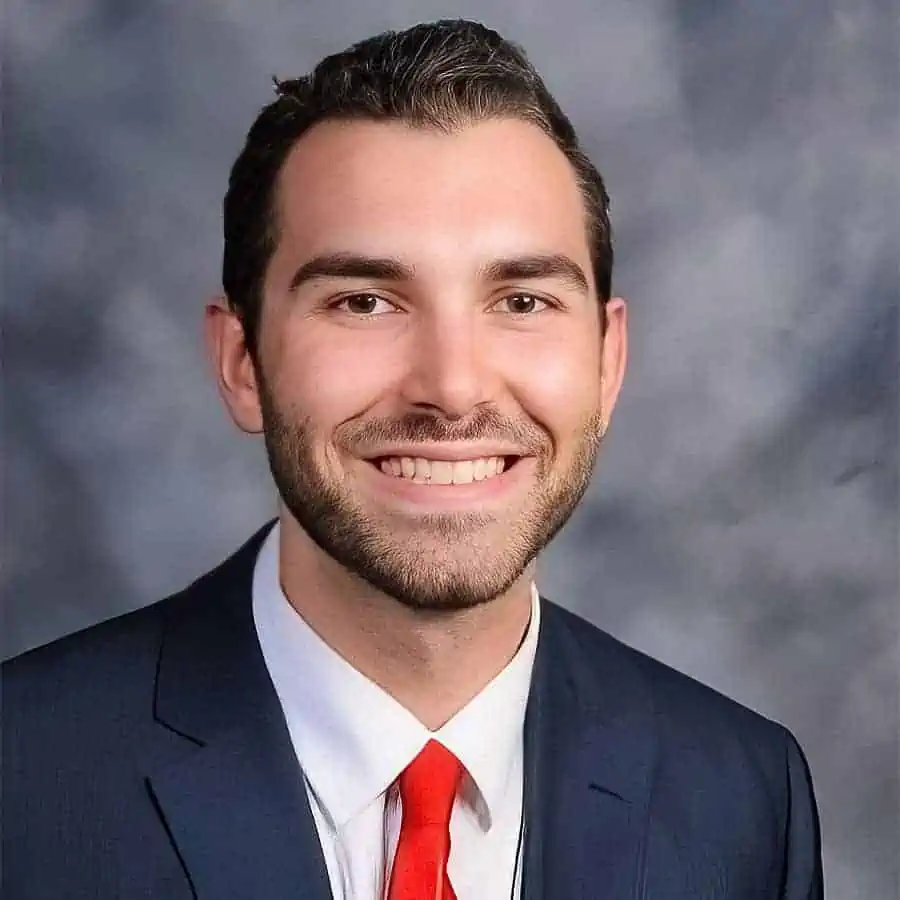 Nick is a field and VDC engineer at StructureCare, owner of Green House Property Management, and the host of the AEC Engineering and Technology Podcast. Nick's interests lie at the intersection between the built world and technology, and he can be found looking for the ever-changing answer to the question, "How can we do this better?" He can be found on LinkedIn, producing content about the use of technologies in his civil engineering career and small business.
Sources/References:
Clemson Drone
Clemson Drone's Online Courses
What Certifications Can You Get as a Drone Pilot?
DroneUp
Connect with Dr. Joseph M. Burgett, Ph.D., on LinkedIn
We would love to hear any questions you might have or stories you can share on how using drones in construction has helped you to improve safety and efficiency in your projects.
Please leave your comments, feedback, or questions in the section below.
To your success,
Nick Heim, P.E.
Host of the AEC Engineering and Technology Podcast