Podcast: Play in new window | Download | Embed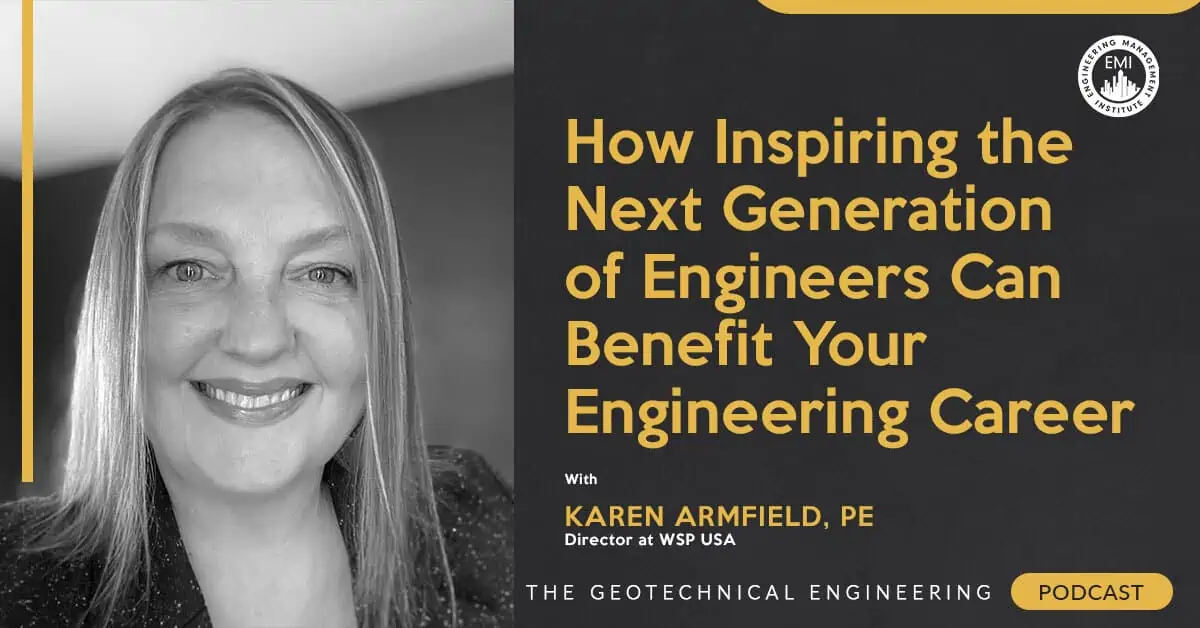 In this episode, we talk to Karen Armfield, P.E., a geotechnical engineer and project manager with WSP USA, about the importance of inspiring the next generation of engineers and how it can benefit your engineering career.
Engineering Quotes:


Here Are Some of the Questions We Ask Karen:
Why do you think it is important for engineers to inspire the next generation of engineers?
How are the ASCE MET Section middle school engineering mentoring program and Future City Competition program helping students and schools in underserved communities?
What does the intern program at AECOM entail and why do you think internships are so important for engineering students?
What are some of the training techniques you use when training junior staff?
How can being involved in ASCE or DFI help grow your engineering career?
What do you think the future holds for engineers?
What final advice would you like to give to our young engineers out there?
Here Are Some of the Key Points Discussed About Inspiring the Next Generation of Engineers: 
[Read more…] about TGEP 59: How Inspiring the Next Generation of Engineers Can Benefit Your Engineering Career