Podcast: Play in new window | Download | Embed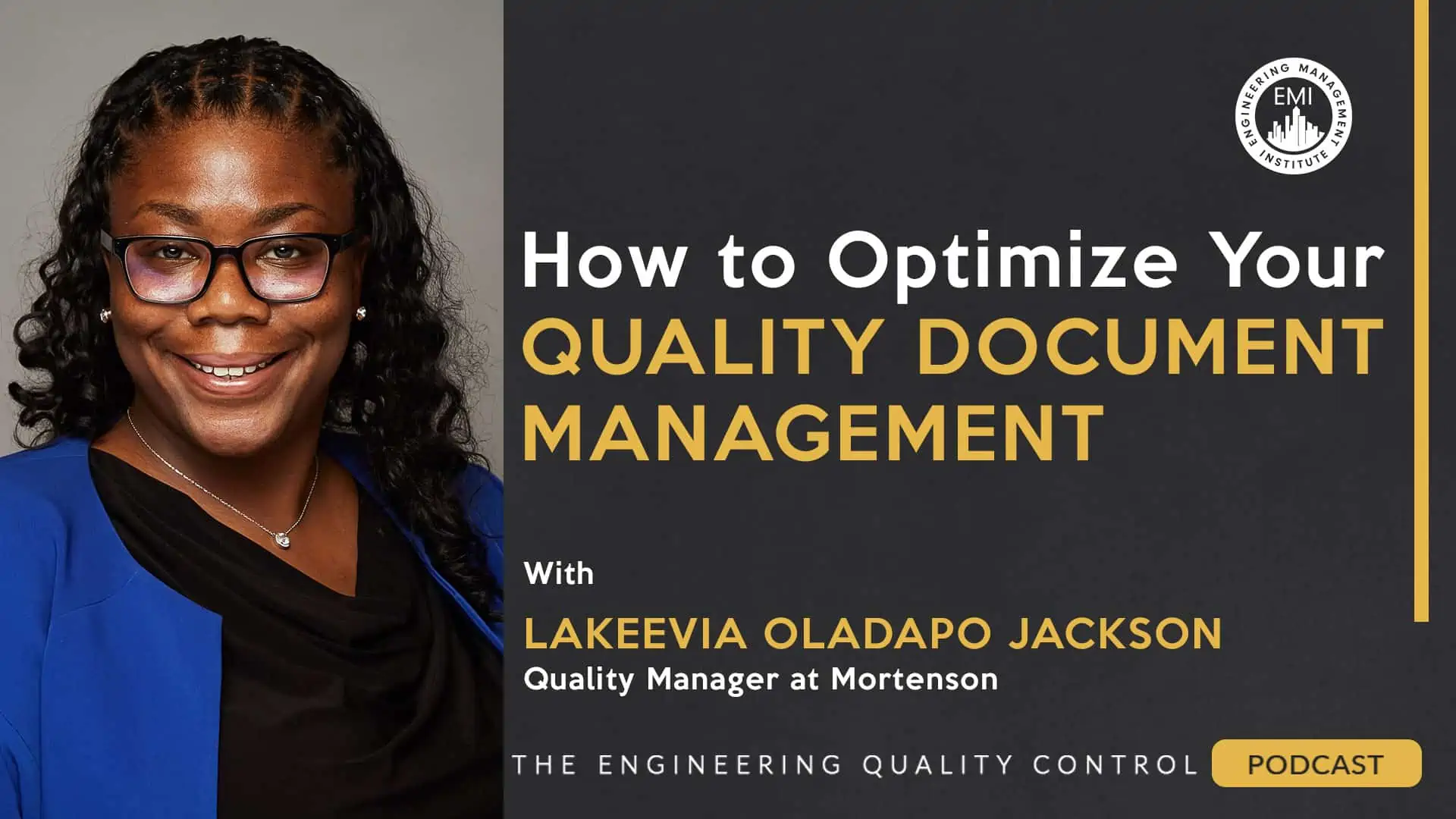 In this episode, we talk to LaKeeVia Oladapo Jackson, 2014 Black Engineer of the Year and quality manager at Mortenson, about quality document management and the use of logs, checklists, and mock-ups to manage it.
Engineering Quotes:


Here Are Some of the Questions We Ask LaKeeVia:
How has being selected to be the 2014 Black Engineer of the Year (BEYA) Student Leader award recipient helped grow your engineering career?
What are the purpose and the benefits of the logs and checklists for quality management documentation?
What are some of the important things that every submittal log should include?
When designing a quality management document, what are some of the things you implement to ensure the documents are applicable in your organization?
What are some of the steps you take when reviewing drawings, specifications, and models to ensure discipline coordination?
Is there a step that is taken between the virtual and modeling worlds before something is built?
What are mock-ups and how are they used for project quality control?
What suggestions would you have for someone who is considering a career similar to yours?
Here Are Some Key Points Discussed in This Episode About How to Optimize Your Quality Document Management:
[Read more…] about TEQC 22: How to Optimize Your Quality Document Management