Podcast: Play in new window | Download | Embed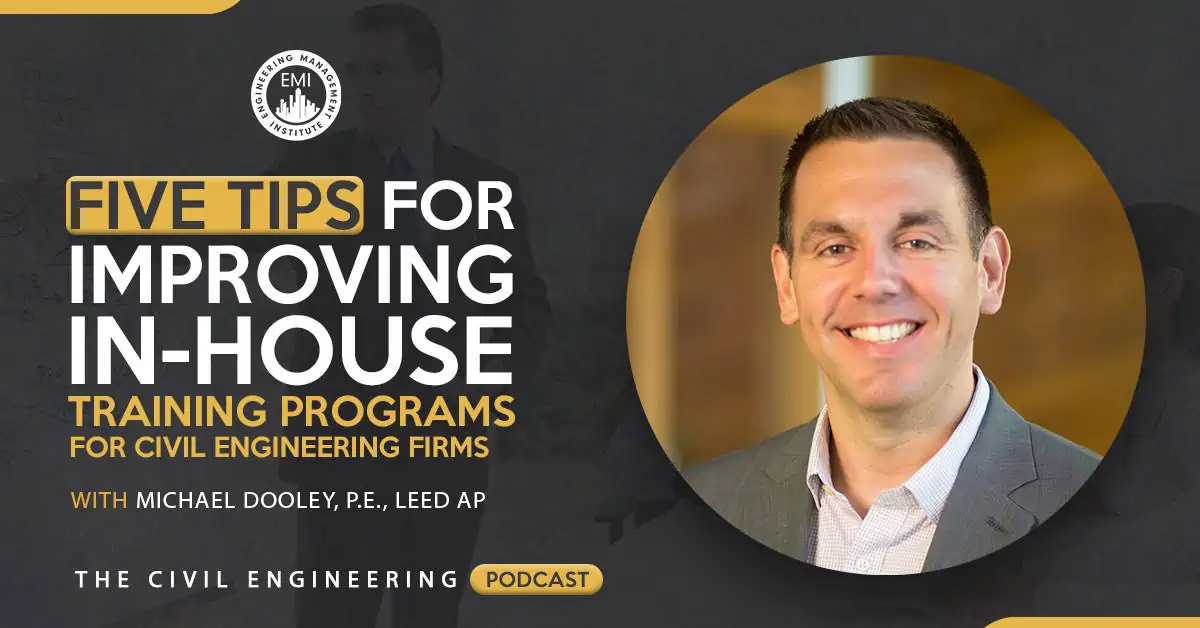 In this episode,  I talk to Michael Dooley, P.E., LEED AP, the Principal at Bayer Becker about in-house training programs for civil engineers. Mike is involved with several professional organizations, including the Urban Land Institute (ULI), National Association for Industrial and Office Parks (NAIOP), University of Cincinnati Real Estate Roundtable, and Tristate Society of Healthcare Engineers.  In this episode, he provides five great tips on how engineering leaders can improve their in-house training programs. 
Engineering Quotes:


Here Are Some of the Questions I Ask Mike:
Proper employee training is important. There's some debate over if in-house training is the best approach. What is your opinion on this?
You have five tips that you would like to share with our listeners about how they can improve in-house training efforts. Tip number 1 is "Do your homework." Talk to us about that one, please.
Tip number 2 is to find a balance between the technical and the human side. What does that mean, and how would one do that?
Tip number 3 is "diversification of thought and experience." What do you mean by that?
Tip number 4 is "emphasis on storytelling." What stories are you referring to here?
Tip number 5 is "rinse and repeat." Explain this statement as related to training?
Any last pieces of advice on internal training programs?
Here Are The Key Points Discussed in This Episode About Improving In-House Training Programs for Civil Engineering Firms:
[Read more…] about TCEP 182: Five Tips for Improving In-House Training Programs for Civil Engineering Firms