Better Marketing for Engineering Firms Through Better Public Speaking is a guest post by Shoots Veis, P.E.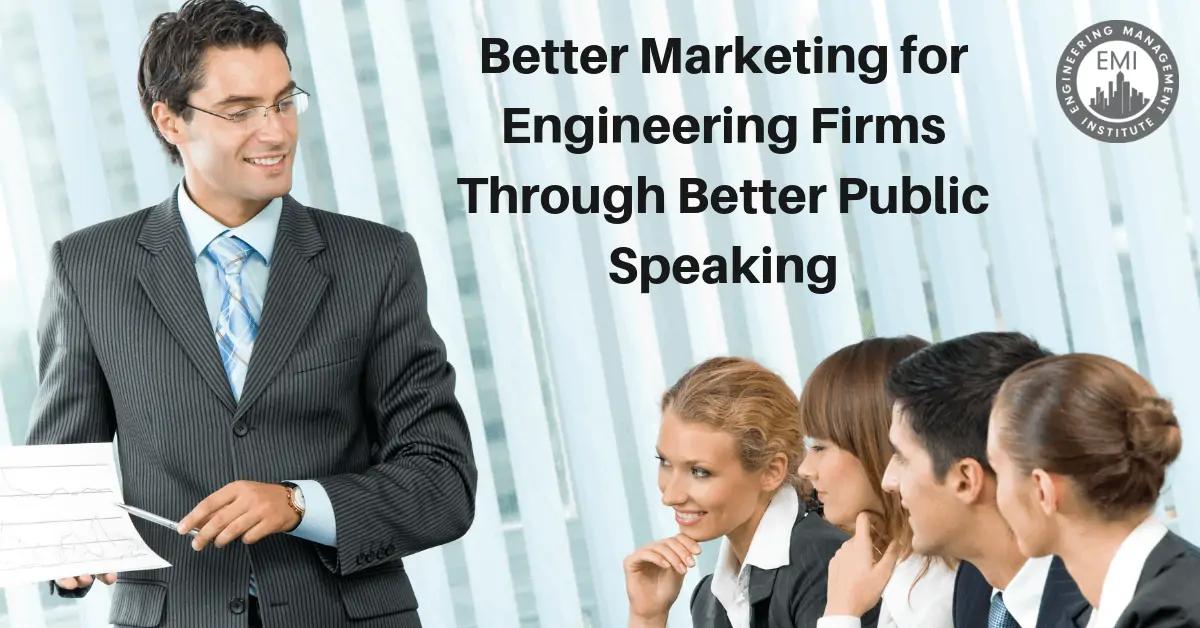 Colter has been enjoying working at his job as an engineer at a regional engineering firm.  He is good at his job, liked by his co-workers and management, and has moved up a couple of rungs at the company.  At his last performance evaluation, he visited with his manager about starting to take on client relations and they agreed Colter should look for an opportunity to begin creating a relationship with a client.  He was motivated by the prestige of being a client manager, saw it as the chance to make another move up in the company, and begin planning how to cultivate the new client relationship.
A couple of months after his evaluation, Colter was invited to sit in on a strategic planning session for the company.  One of the discussions was about how the firm could grow through the acquisition of new clients and specifically, how they could find new municipal clients.  They listed about a dozen cities they would be interested in pursuing and it turns out that Colter knew the assistant public works director, Tim Harrison, in one of the cities.  They had met through the local section of ASCE, served together on a couple of outreach projects, and usually sat with each other at the monthly luncheon.
[Read more…] about Better Marketing for Engineering Firms Through Better Public Speaking