Podcast: Play in new window | Download | Embed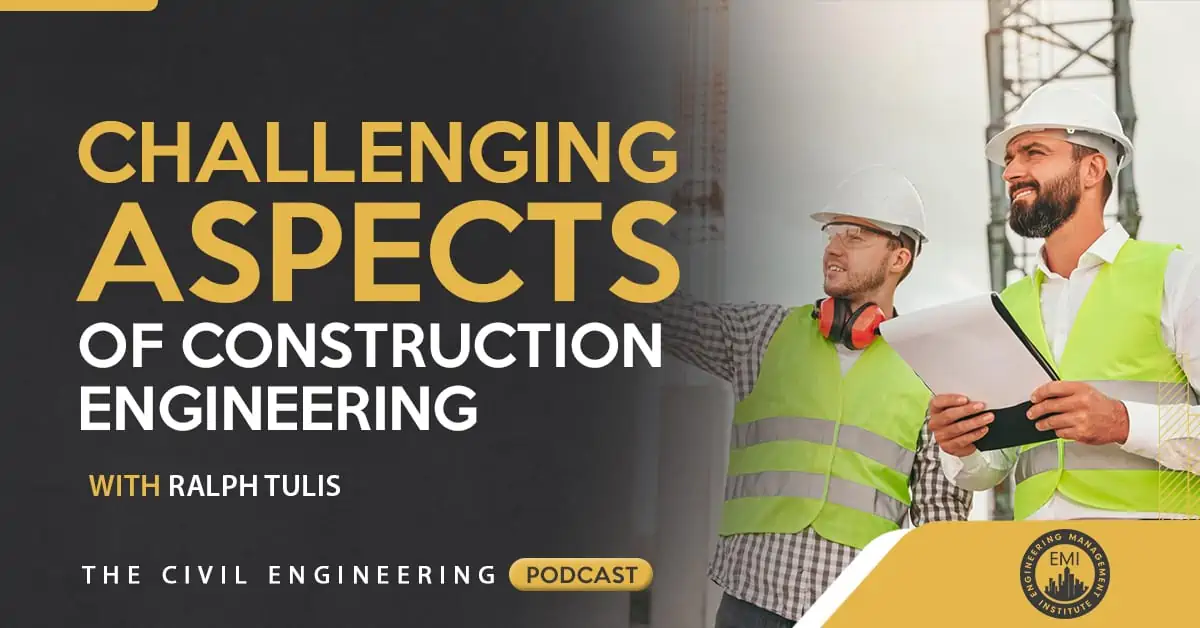 In episode 63 of The Civil Engineering Podcast, I talk with Ralph Tulis, a licensed professional engineer about the challenging aspects of construction engineering.
Here are some of the questions I ask Ralph on Construction Engineering:
What can engineers do to get a better handle on the construction side of things?
What does delegated design responsibility mean?
Do engineers ever really retire (jokingly)?
What do means & methods mean?
Engineering Quotes

Here are some key points discussed in this episode:
[Read more…] about TCEP 063: Challenging Aspects of Construction Engineering with Ralph Tulis