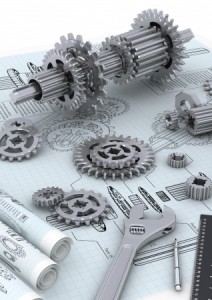 As we mentioned in a recent post, our members have been asking who the top mechanical engineering companies to work for are, so this post covers some of the top mechanical engineering companies to work for. We should mention that our analysis of the top mechanical engineering companies to work for focused mostly on the larger firms, for two reasons. Firstly, information on these companies and their compensation packages is more readily available, and secondly, many of our members requested information on the larger firms. We do want to make it clear, though, that there are probably a lot of great small mechanical engineering firms out there; we just focused on the larger firms based on specific requests and available information. We did not take applications for these rankings; they are simply based off our discussions with mechanical engineers and information we found on these companies.
Career determination entails familiarizing yourself with all the aspects of the profession or career you are looking to enter. This way, you adequately prepare, from the stage when you are studying for the profession to the time that you graduate and finally apply yourself to your career.
Learn How to Build a Winning Resume
Download our Resume Cheatsheet for Engineers
One crucial aspect of career determination is acquainting yourself with the manifold employers in your chosen field. This requires sufficiently researching which the top mechanical engineering companies are. Doing so will help you pinpoint the firms that are most liked in terms of crucial deciding factors such as workplace practices, employee benefits, and employee attrition rates. Knowing these companies makes your application process smoother when you are ready to become a part of the workforce. Here is a list to help you prepare.
1. National Aeronautics and Space Administration (NASA)
A job in the National Aeronautics and Space Administration (NASA) remains one of the most sought after by mechanical engineers from around the world. And this comes as no surprise, as being involved with NASA brings not just prestige but manifold opportunities to interact and even collaborate with top-notch scientists and engineers from the United States and other countries. [Read more…] about Top Mechanical Engineering Companies to Work For