Podcast: Play in new window | Download | Embed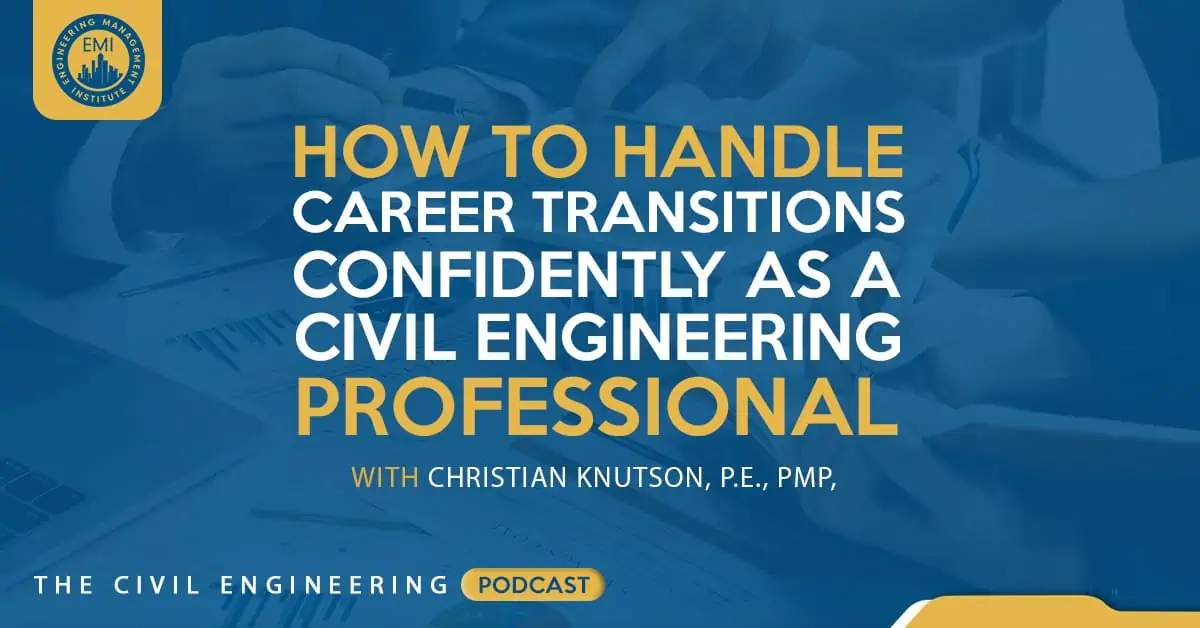 In episode 077 of The Civil Engineering Podcast, I talk with Christian Knutson, P.E., PMP, who has hosted several episodes of this podcast. Chris provided a framework that he has used to make many career transitions, and also talked about building the confidence needed to make engineering career transitions.
Here are some of the questions I ask Chris on career transitions:
Tell us about some of the career transitions you had to deal with?
What are some of the skills and strategic approaches one should take when transitioning in their career?
How can engineers build their confidence and adopt a mindset towards taking risks in their careers?
Tell us about the planning and preparation you did when you transitioned in your career?
Engineering Quotes:




Here are some key points discussed in this episode:
[Read more…] about TCEP 077: How to Handle Career Transitions Confidently as a Civil Engineering Professional