Podcast: Play in new window | Download | Embed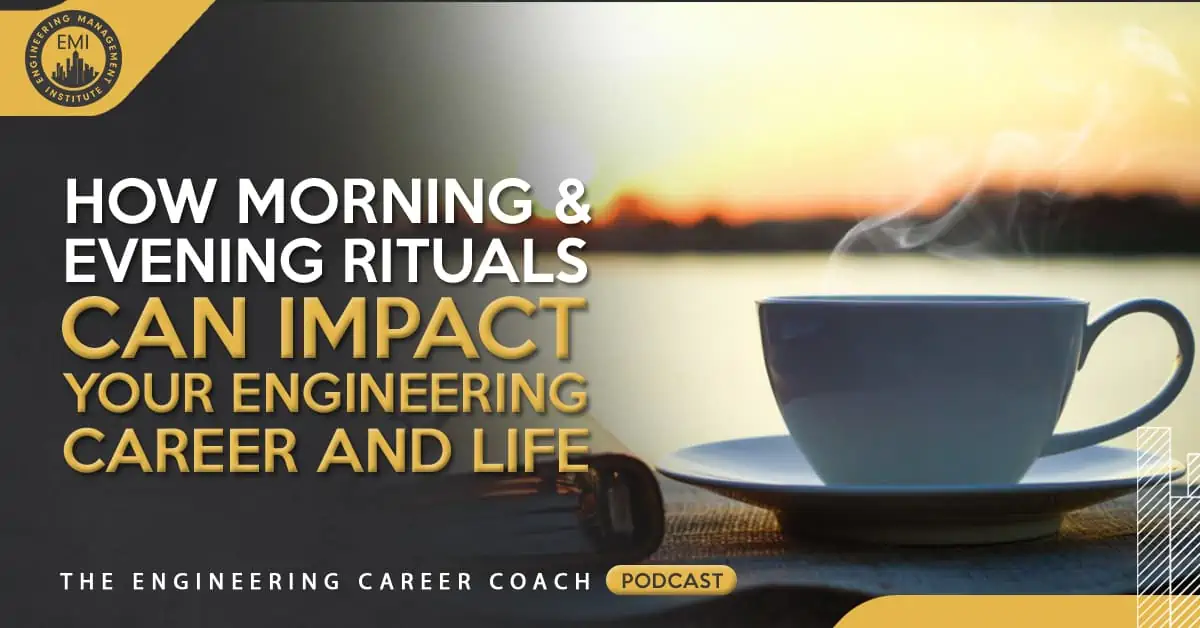 In this session of The Engineering Career Coach Podcast, my co-host Chris Knutson and I are going to talk about the importance of morning and evening rituals and even give you some insights to our own rituals, some of which are life changing.
"We are what we repeatedly do. Excellence, then, is not an act, but a habit." – Aristotle
In the Take Action Today segment of the show, we are going to give you one thing you can do to improve your morning and evening rituals.
Listen to this session to get an inside look on our own rituals and learn why positive morning and evening rituals are key to success according to a lot of successful people.
In this episode, we dive into the following points on morning and evening rituals, and also discuss our rituals in detail: [Read more…] about TECC 59: The Engineering Career Coach Podcast – How Morning and Evening Rituals can Impact Your Engineering Career and Life