Podcast: Play in new window | Download | Embed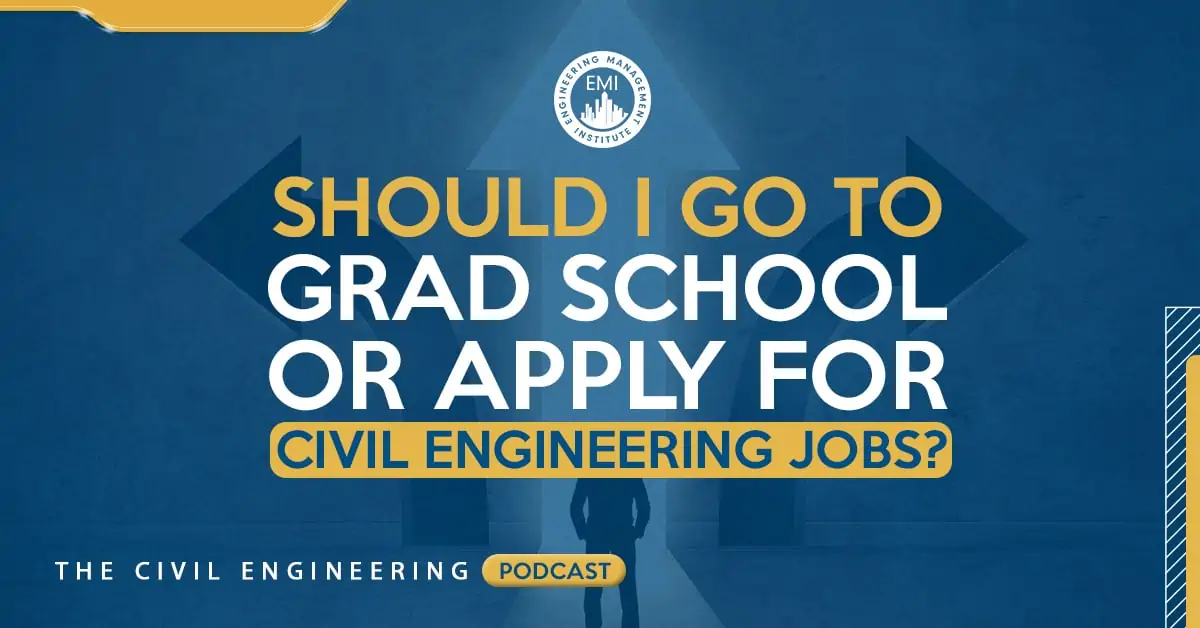 In this episode, I answer a question that I get from civil engineering students almost daily. Should they seek full-time employment immediately after completing their undergraduate studies or go to grad school and pursue a master's degree? And I promise you, whether you are a student, a project manager, an owner, or a CEO, you will take something out of this episode because I get into the decision-making processes.

Graduate school and professional engineering licensure are invaluable — but, as with any career, it is more a question of timing, and the answer to this question is different for every civil engineering graduate, depending on their situation.
[Read more…] about TCEP 161: Should I Go to Grad School or Apply for Civil Engineering Jobs?