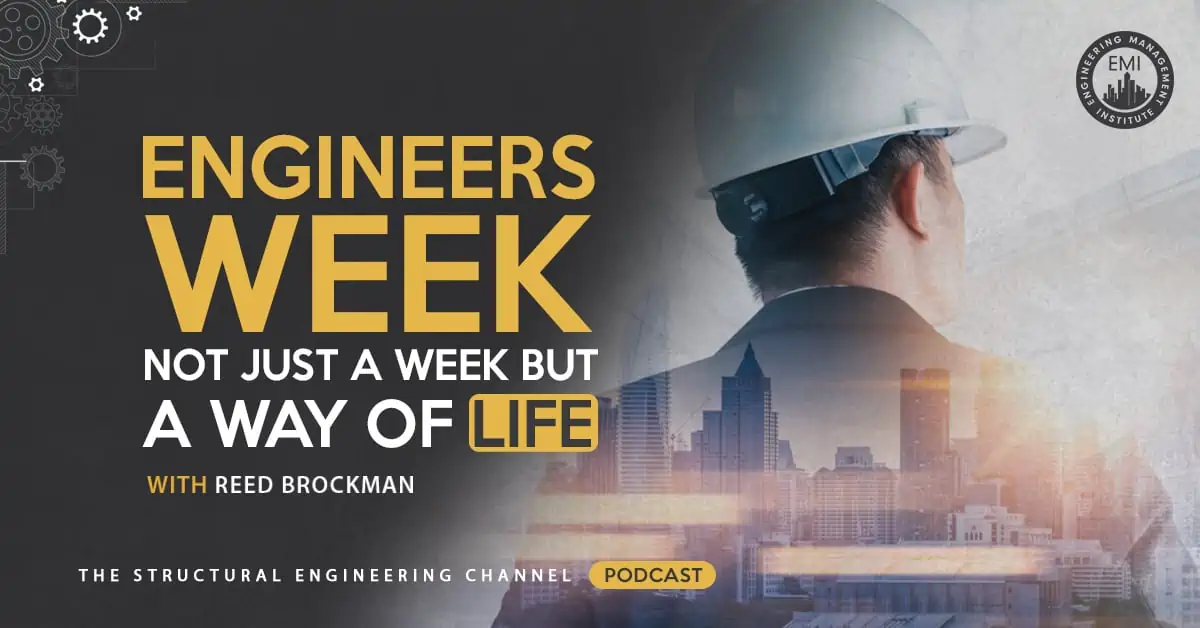 In this episode of The Structural Engineering Channel podcast, we talk to Reed Brockman, Associate Vice President and Bridge and Tunnel Inspection Leader at AECOM. We discuss National Engineers Week (EWeek) and, more specifically, the importance of inspiring the youth of today to become more aware of engineering and the state of the infrastructure in our world. 
Engineering Quotes:



Here Are Some of the Questions We Ask Reed in This Episode:
What is your favorite project that you have worked on to date and why?

What does a tunnel inspection entail?

Why is Engineers Week important to our profession?

Can you tell us about your TV show?

You currently serve as the

Chair of the Pre-College Outreach Committee

of the Boston Society of Civil Engineers. What made you become so active in association work?

What impact has your organizational involvement had on your career or you personally?

Based on what you've seen in your career, what excites you most about the structural engineering industry? What worries you most?

How can events like EWeek be utilized to strengthen the future of our profession?
Here Are Some of the Key Points Discussed About Engineers Week:

[Read more…] about TSEC 19: Engineers Week — Not Just a Week, but a Way of Life