This is a guest blog by Emil G. Bautista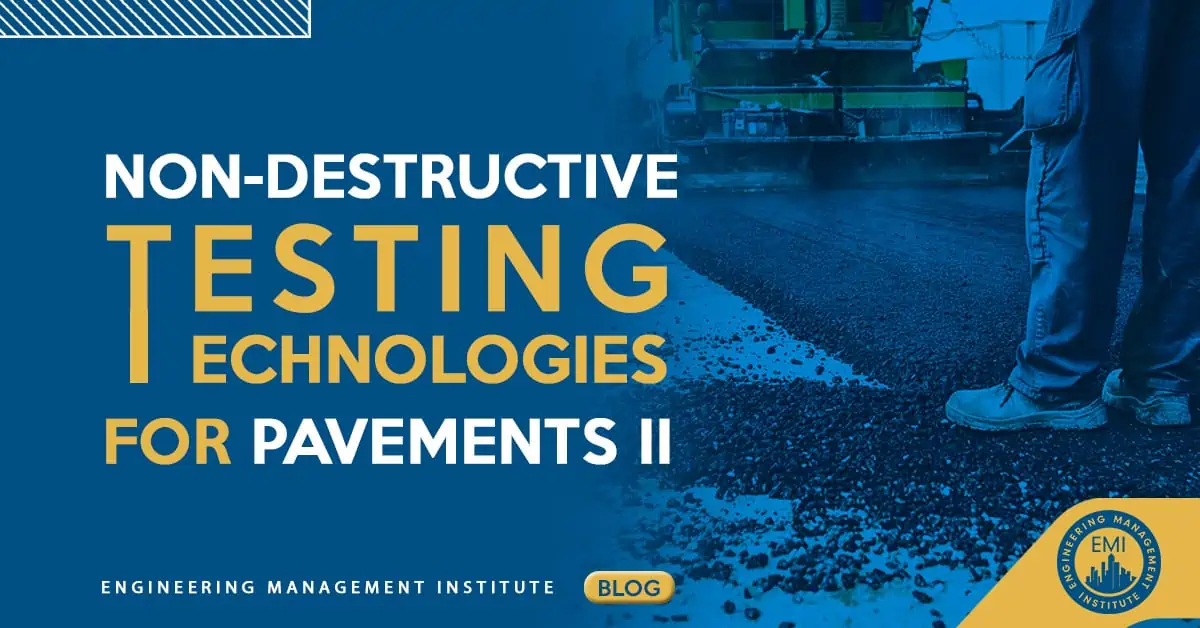 During and after the construction of highways, engineers and technicians rely on test method technologies to evaluate the characteristics, quality, and performance of the materials used in constructing the different layers of the pavement system. Some of these test methods need to collect cores or conduct material sampling that is destructive in nature, which means that the materials or layers tested are altered and, therefore, a correction of the possible damage caused is necessary to maintain the integrity of the design pavement. This correction can potentially translate into a cost and time increase when evaluating the materials and layers of pavement.
Nondestructive (NDT) testing methodologies have been developed with the help of technological advances in recent decades. This allows for the use of sensors to collect information on the properties of materials or pavement layers without causing damage. One of these technologies for pavement structure being used for project and research applications is the Road Doctor Survey Van (RDSV). The RDSV is an advanced, non-destructive road survey technology that is currently being evaluated by the Minnesota Department of Transportation (MnDOT) Office of Material and Road Research (OMRR). This advanced, non-destructive road survey system collects continuous surface and subsurface measurements by integrating state-of-the-art hardware and advanced software to process, synchronize, and visualize the large and complex data that it collects.
[Read more…] about Non-Destructive Testing Technologies for Pavements