This is a guest blog by Emil G. Bautista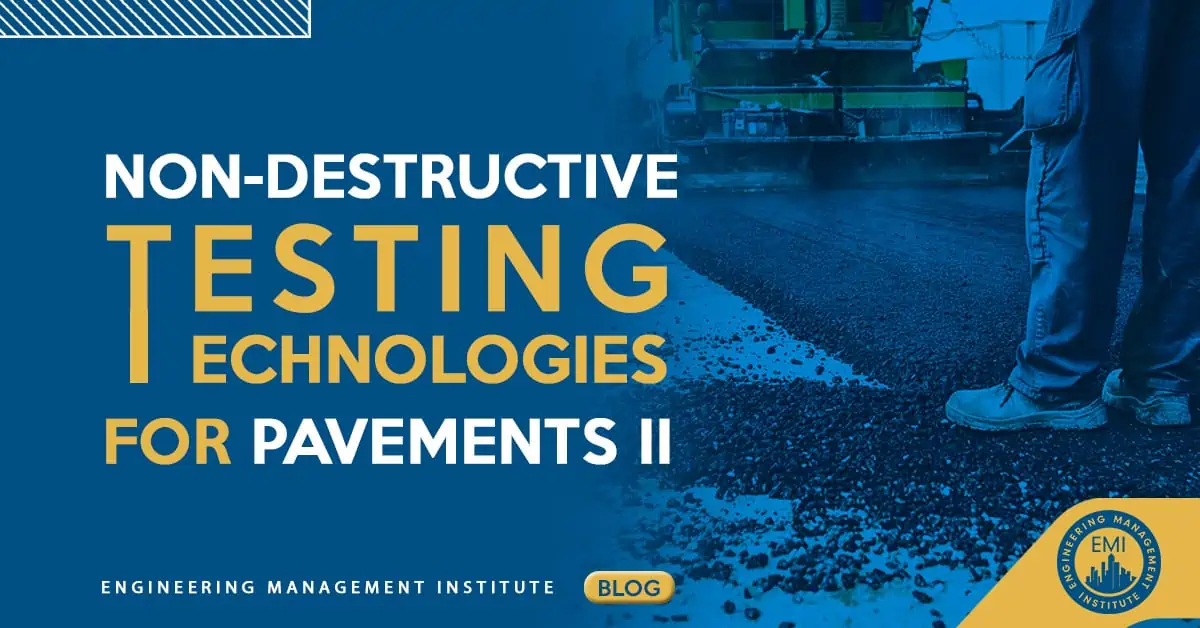 During and after the construction of highways, engineers and technicians rely on test method technologies to evaluate the characteristics, quality, and performance of the materials used in constructing the different layers of the pavement system. Some of these test methods need to collect cores or conduct material sampling that is destructive in nature, which means that the materials or layers tested are altered and, therefore, a correction of the possible damage caused is necessary to maintain the integrity of the design pavement. This correction can potentially translate into a cost and time increase when evaluating the materials and layers of pavement.
Nondestructive (NDT) testing methodologies have been developed with the help of technological advances in recent decades. This allows for the use of sensors to collect information on the properties of materials or pavement layers without causing damage. One of these technologies for pavement structure being used for project and research applications is the Road Doctor Survey Van (RDSV). The RDSV is an advanced, non-destructive road survey technology that is currently being evaluated by the Minnesota Department of Transportation (MnDOT) Office of Material and Road Research (OMRR). This advanced, non-destructive road survey system collects continuous surface and subsurface measurements by integrating state-of-the-art hardware and advanced software to process, synchronize, and visualize the large and complex data that it collects.
The RDSV system collects pavement condition information at near-traffic level speeds using eight different sensors that are linked to a single Global Position System (GPS). The eight sensors are a LIDAR laser scanner, a high-resolution 3D-accelerometer, two high-definition video cameras, a thermal camera, and three types of ground penetrating radar (GPR) technologies (GSSI 400 MHz ground-coupled (GC), GSSI 2 GHz horn antenna, and the 3D-Radar's step-frequency geoscope radar). Utilizing this approach to collect pavement condition information allows for efficient synchronization and fusion of data from different sources and comprehensive root-cause investigation of distress conditions in the pavement.
The importance and value of this sophisticated equipment is that it can be applied to evaluate different aspects of roads. The RDSV can be used for pre- and post-construction evaluations of roads, prediction of whole lane layer thicknesses, inspection of voids in concrete pavements, evaluation of roads affected by crack-heaving, monitoring of moisture in base aggregates, detection of stripping in surface layers, and evaluation of joints in concrete roads.
Because NDT does not permanently alter the area being inspected, it is a highly valuable technique that can save both money and time in pavement material and layers evaluation, troubleshooting, and research. This non-destructive technology provides a way to analyze the condition of pavements and identify locations within the pavements that require further investigation. This becomes very useful because engineers can combine the NDT results with a reduced number of destructive samplings, such as cores, to further look at specific locations that are experiencing distress in more detail without having to perform a significant amount of destructive testing.
For more information on the Road Doctor Survey Van use for project scoping and research, contact Eyoab Zegeye Teshale, Ph.D., P.E. at [email protected]
About the Author: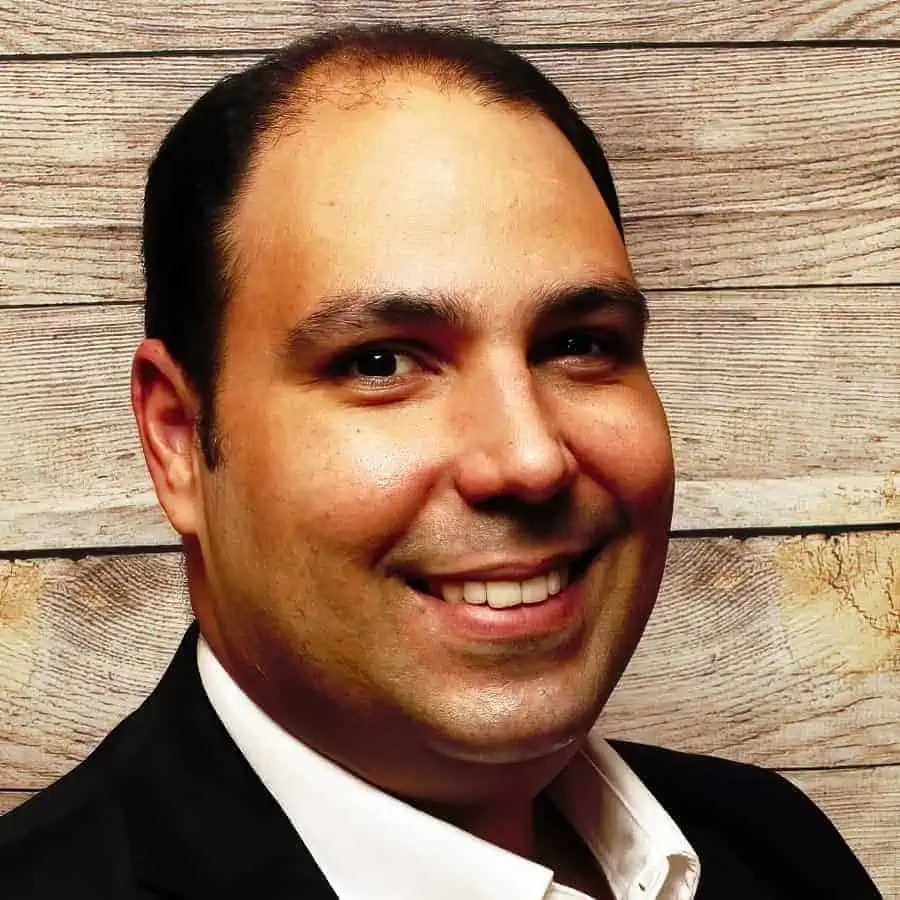 Dr. Emil G. Bautista, PE is a Civil Engineer with over 10 years of experience in research construction materials with a special interest dealing with highways design and construction and the use of sustainable materials such as Recycled Asphalt Pavement (RAP) and Coal Combustion Products (CCP) in pavement structures. He is currently working as one of MnROAD Project Engineers for the Department of Transportation of Minnesota (MnDOT). He is responsible for working on contracted research with major pavement research partnerships that MnDOT is leading or participating in. These research efforts include many research partners national, regional, and Minnesota research efforts going on in MnDOT's Road Research Section at the Maplewood Lab.  These partnerships include the current National Road Research Alliance (NRRA), National Center of Asphalt Technologies (NCAT), Minnesota DOT, and the Minnesota Local Road Research Board (LRRB) and new partnerships in the future. He provides support to research contracts with NCAT related to asphalt mix and pavement preservation and takes an active role in the leadership and support of these initiatives.  He also provides an expert level of knowledge on concrete/asphalt mixtures, performance testing, construction, and pavement performance as it relates to the research efforts going on with each partnership that typically relates to the MnROAD research facility and assist in the review of MnROAD database, providing input on future development and implementation of data quality checks to insure the data being shared with research partners is of the research quality expected from the MnROAD facility.
I hope you enjoyed this week's post by guest author Dr. Emil G. Bautista, PE.  If you're interested in your firm possibly joining the Civil Engineering Collective, please contact us here or call us at 800-920-4007.
I hope you'll join us.
Anthony Fasano, P.E.
Engineering Management Institute
Author of Engineer Your Own Success