Podcast: Play in new window | Download | Embed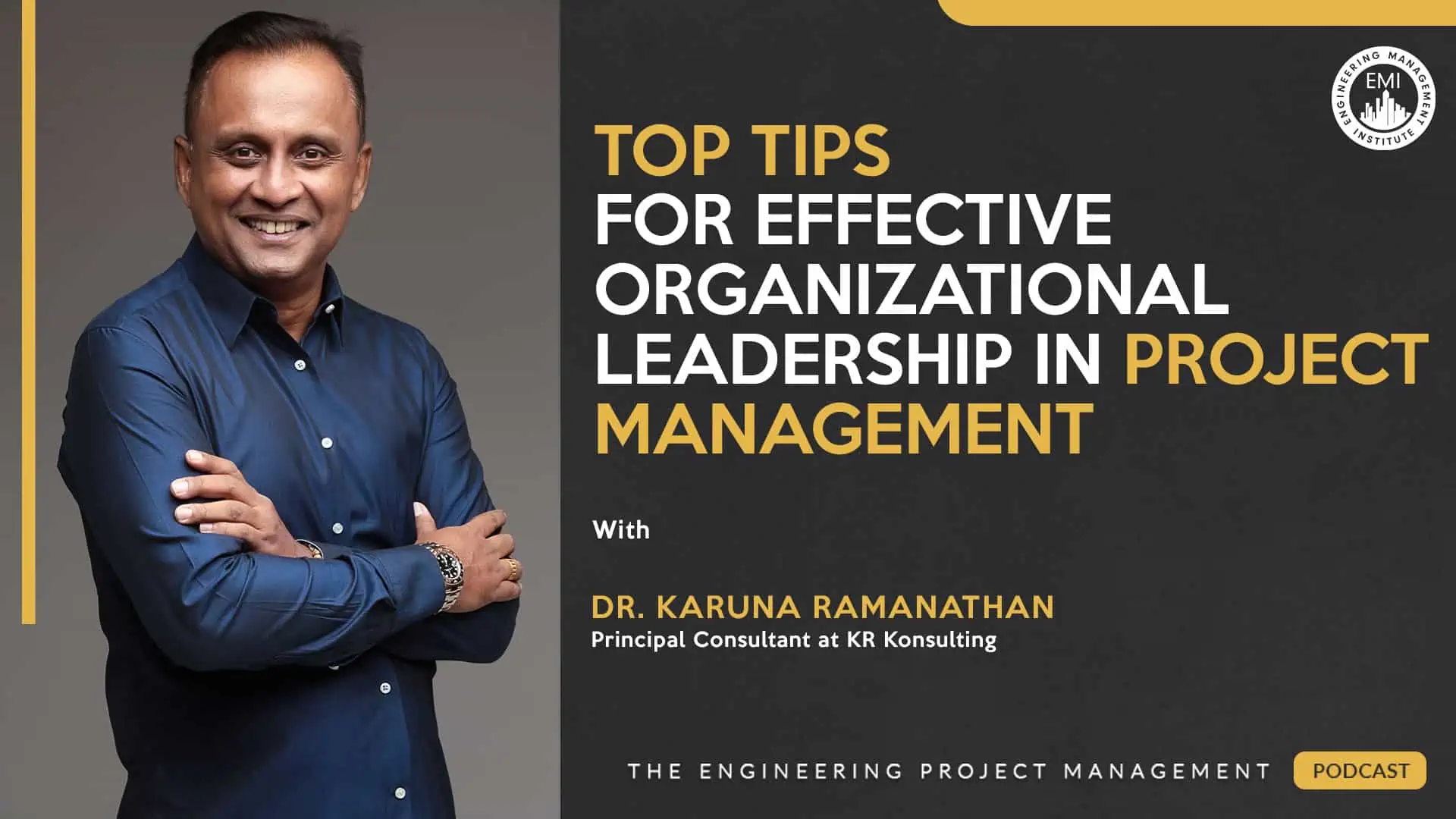 In this episode, I talk with Dr. Karuna Ramanathan, a transformation consultant coach from KR Konsulting Pte. Ltd., about organizational leadership and the vital skills that every effective leader should possess. He also provides some great strategies for overcoming challenges in remote work and explains how project managers can ensure their teams stay aligned with the company's mission and values.
***The video version of this episode can be viewed here.***
Engineering Quotes:


Here Are Some of the Questions I Ask Karuna:
What are the key skills and qualities necessary for effective organizational leadership, particularly in terms of becoming proficient leaders and successfully managing projects?
How does adapting and flexing contribute to your organization, and how can mastering these skills enhance one's career?
Amidst the surge in remote work and digital transformation, how do you adeptly incorporate tools like Microsoft Teams and Zoom into your business processes while overcoming challenges in managing and leading project teams from a distance?
How do you implement effective practices to ensure seamless communication among your team members?
Can you describe a successful large-scale system change program you've led for an organization, including its goals and the planning and implementation approach?
How do you ensure rapid adaptation strategies are effectively embraced by your company to fulfill its purpose and meet evolving needs, even during less transformative periods?
Amidst change and project challenges, how do you maintain project teams' commitment to the company's mission and values?
What advice do you have for project managers on handling project uncertainty, defining it, and guiding their teams toward clarity?
Do you have any advice on organizational leadership and driving positive change within organizations?
Here Are Some Key Points Discussed in This Episode About the Top Tips for Effective Organizational Leadership in Project Management:
[Read more…] about TEPM 025: Top Tips for Effective Organizational Leadership in Project Management