Podcast: Play in new window | Download | Embed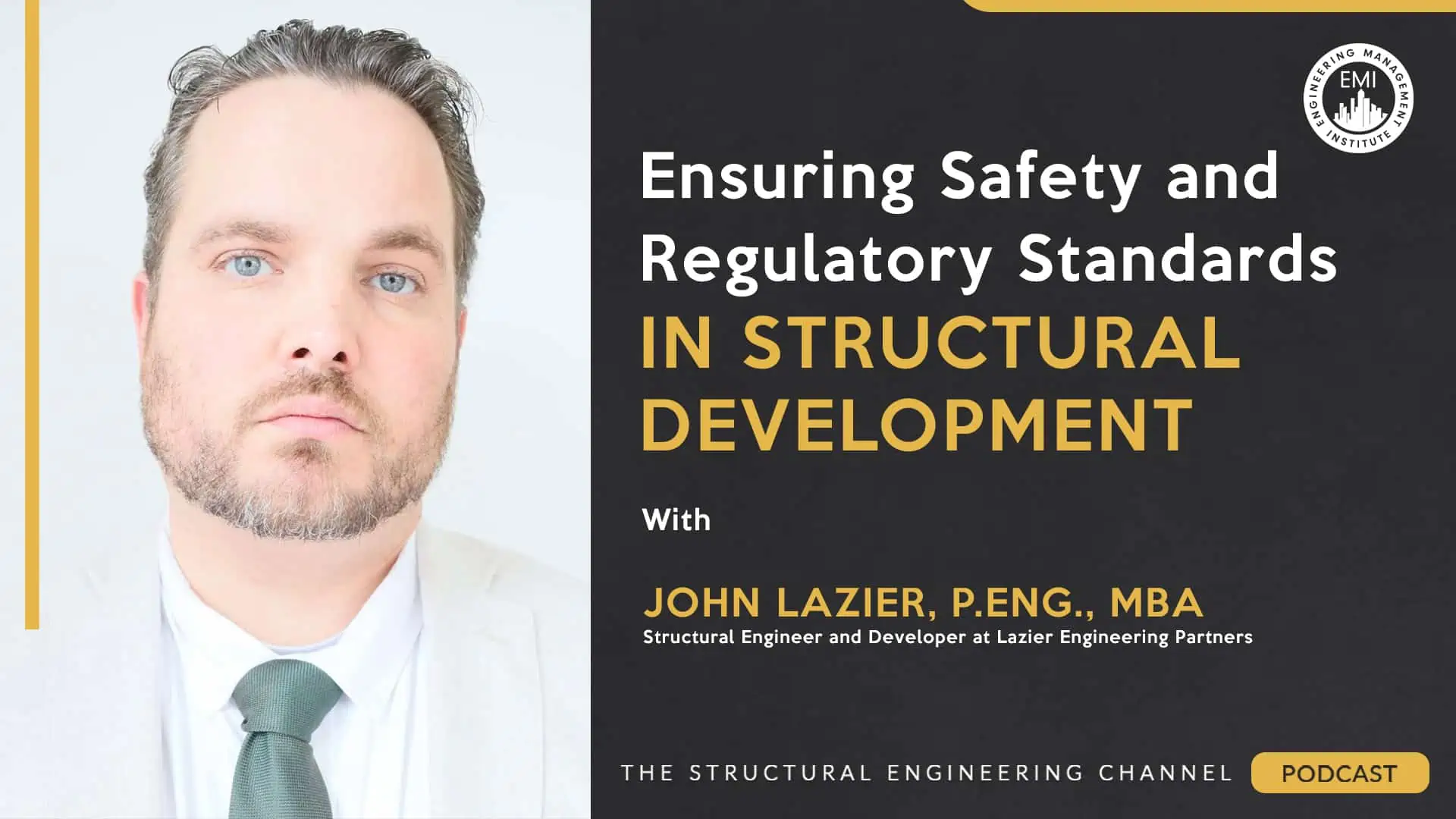 In this episode, we talks to John Lazier P.Eng., MBA, structural engineer, and developer at Lazier Engineering Partners, about his journey into structural engineering and development. He shares insights on his role in ensuring the safety and adherence to regulatory standards in drawings and also offers some valuable tips for those interested in pursuing a career in this field.
***You can view the video version of this episode here.***
Engineering Quotes:


Here Are Some of the Questions We Ask John:
What motivated you to start your business as a developer, and what services do you provide to architects? Can you explain how the developer part works?
How do you ensure that your drawings comply with safety and regulatory standards?
As a structural engineer and developer, what are some of the significant challenges you face, and how do you overcome them?
In what ways do you see your work contributing to job creation in Canada, and what impact do you hope to make in your industry?
Could you share a project that you are particularly proud of, and what sets it apart for you?
What strategies do you use to stay up to date with the latest trends and developments in your field, and how do you continue to grow and learn as a professional?
Did your MBA contribute to your success as an entrepreneur, or was it mostly about figuring out your path, being creative, and networking?
What advice would you offer someone interested in pursuing a career in structural engineering and development?
Here Are Some of the Key Points Discussed About Ensuring Safety and Regulatory Standards in Structural Development:
[Read more…] about TSEC 099: Ensuring Safety and Regulatory Standards in Structural Development