Podcast: Play in new window | Download | Embed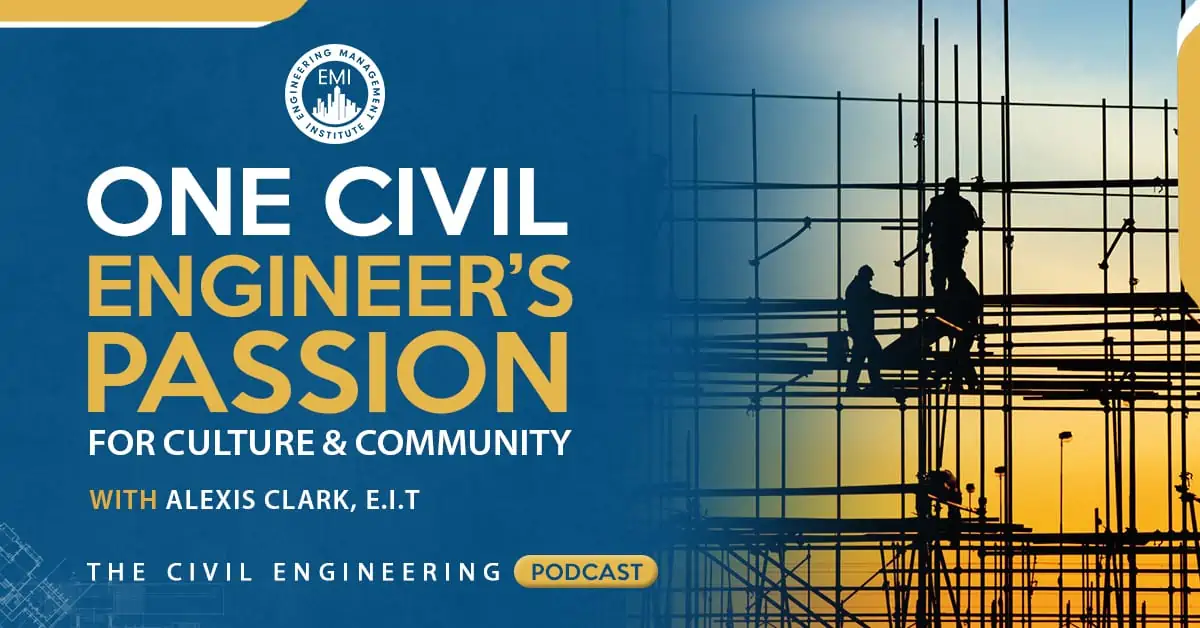 In episode 082 of The Civil Engineering Podcast, I talk with Alexis Clark, E.I.T about her passion for culture and community in civil engineering, and several other interesting topics related to Civil Engineering.
Here are some of the questions I ask Alexis:
Tell us how you ended up working for Hilti and what it's like working for such a large company?
You're passionate about engineering and culture both, so let's discuss how the two intertwine.
Do you work outside of the US?
What do you do in your life in general to try and integrate culture?
Tell us about your passion for culture and volunteering, and why you are so interested in them?
Where do you think Civil Engineering is heading in the future?
Engineering Quotes:




Here are some key points discussed about passion for culture and community:
[Read more…] about TCEP 082: One Civil Engineer's Passion for Culture and Community