Podcast: Play in new window | Download | Embed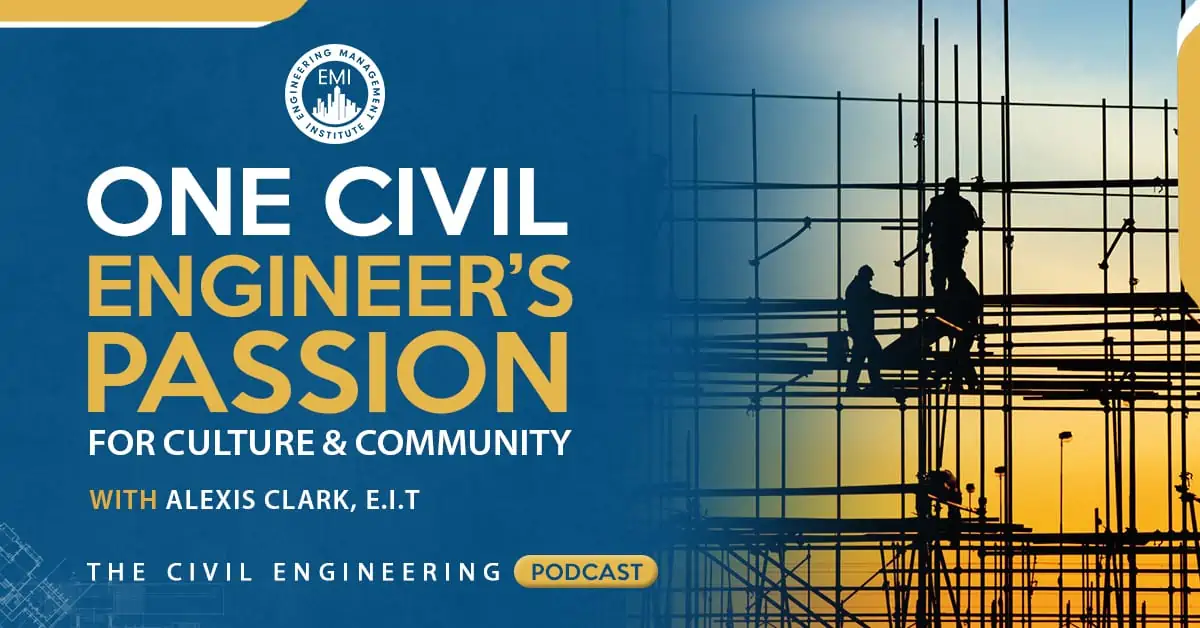 In episode 082 of The Civil Engineering Podcast, I talk with Alexis Clark, E.I.T about her passion for culture and community in civil engineering, and several other interesting topics related to Civil Engineering.
Here are some of the questions I ask Alexis:
Tell us how you ended up working for Hilti and what it's like working for such a large company?
You're passionate about engineering and culture both, so let's discuss how the two intertwine.
Do you work outside of the US?
What do you do in your life in general to try and integrate culture?
Tell us about your passion for culture and volunteering, and why you are so interested in them?
Where do you think Civil Engineering is heading in the future?
Engineering Quotes:




Here are some key points discussed about passion for culture and community:
People who like to help other people, do well in Civil Engineering, because it allows knowledge and expertise to be applied to help the greater good.
There is such a demand for people with technical proficiency across the world. If you're willing to travel, there are people that are more than willing to put you in a situation. People tend to underestimate what they can make happen in their careers, especially in the world we live in.
Doing some creative things can help you to be a better engineer overall and more well-rounded (i.e. learning a new language).
I believe there is no greater pursuit in life than to help the next generation, especially those that have never heard of something that you are passionate about.
Having expectations and goals set for yourself, makes it easier to make decisions.
Civil Engineering is such a noble position that it is often overlooked. The profession of Civil Engineering has a long way to go as far as its recognition in the public's eye.
It is okay to ask for help as it is one of the most basic connections between humans.
More details in this episode…
About Alexis Clark, E.I.T
Alexis Clark, E.I.T, is the Structural Field Engineer of Hilti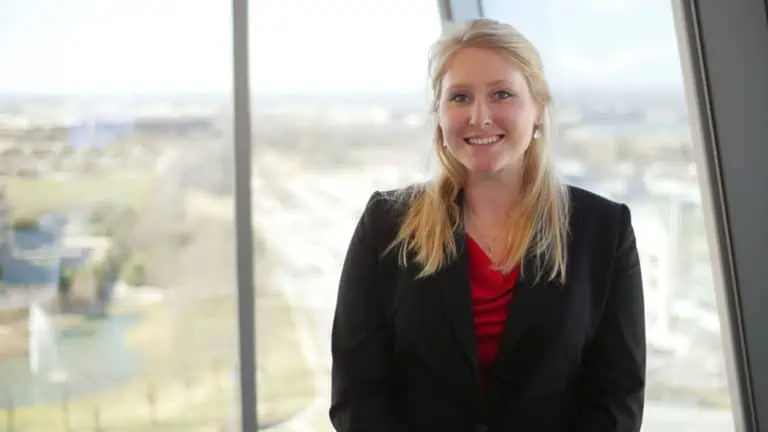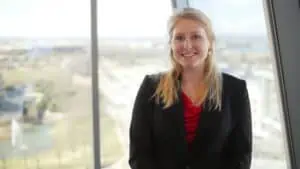 North American in Fort Worth and West Texas. In her time at Hilti, she has been a leader in several initiatives outside of her role, including the inception of an outreach program for technical services team members, serving as an ambassador for a female-driven career pathing program, and the development and field testing of innovative design software. Alexis graduated from The University of Texas at Austin in 2014, where she served as American Society of Civil Engineers (ASCE) Student Chapter President, Concrete Canoe Captain, and other leadership roles. She and the UT-Austin Student Chapter received national recognition in 2014 under her leadership team.
Outside of work, Alexis is passionate about inspiring the next generation of STEM professionals. A past Conrete Canoe Captain, 2018 will be her fourth year as a Texas-Mexico Region Concrete Canoe and Steel Bridge Judge. Additionally, she has judged K-12 competitions across the state of Texas ranging from Future Cities to the Dallas ISD Bridge Build, has spoken at several events for girls and women in K-12 and in higher education, and dedicates her Tuesday nights to ACE mentor program in Fort Worth to mentor high school upperclassmen in their pursuit of a career in architecture, construction and engineering. In 2015, Alexis was awarded the Texas Section Professional Service to Student Award for her volunteer efforts to engage students' interest in STEM across Texas. Alexis is fluent in German and aspires to influence the integrity of infrastructure across the world.
"Almost every successful person begins with two beliefs: the future can be better than the present, and I have the power to do so. – Alexis Clark, E.I.T"
Sources/References:
Engineering Management Training Needs Assessment
Alexi's LinkedIn Account
Hilti Group
This episode is brought to you by PPI, the leader of civil engineering FE or PE exam preparations. Use promo code TCE8 for a 20 % discount at ppi2pass.com
Books Mentioned in this Episode:
How to Live a Good Life: Soulful Stories, Surprising Science, and Practical Wisdom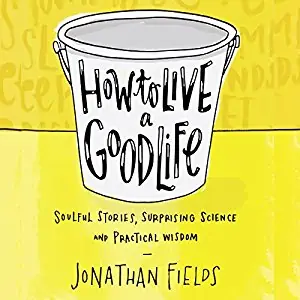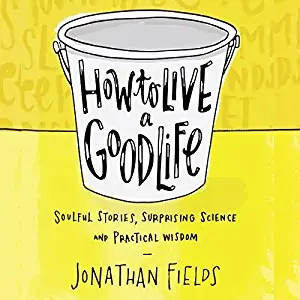 The Art of Asking: How I Learned to Stop Worrying and Let People Help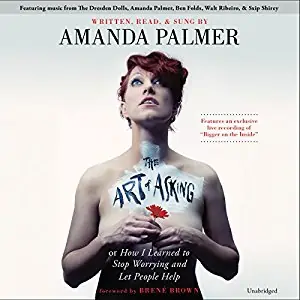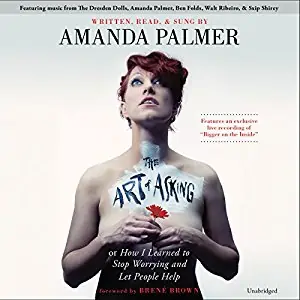 Please leave your comments or questions in the section below on your passion for culture and community.
To your success,
Anthony Fasano, PE, LEED AP
Engineering Management Institute
Author of Engineer Your Own Success