Podcast: Play in new window | Download | Embed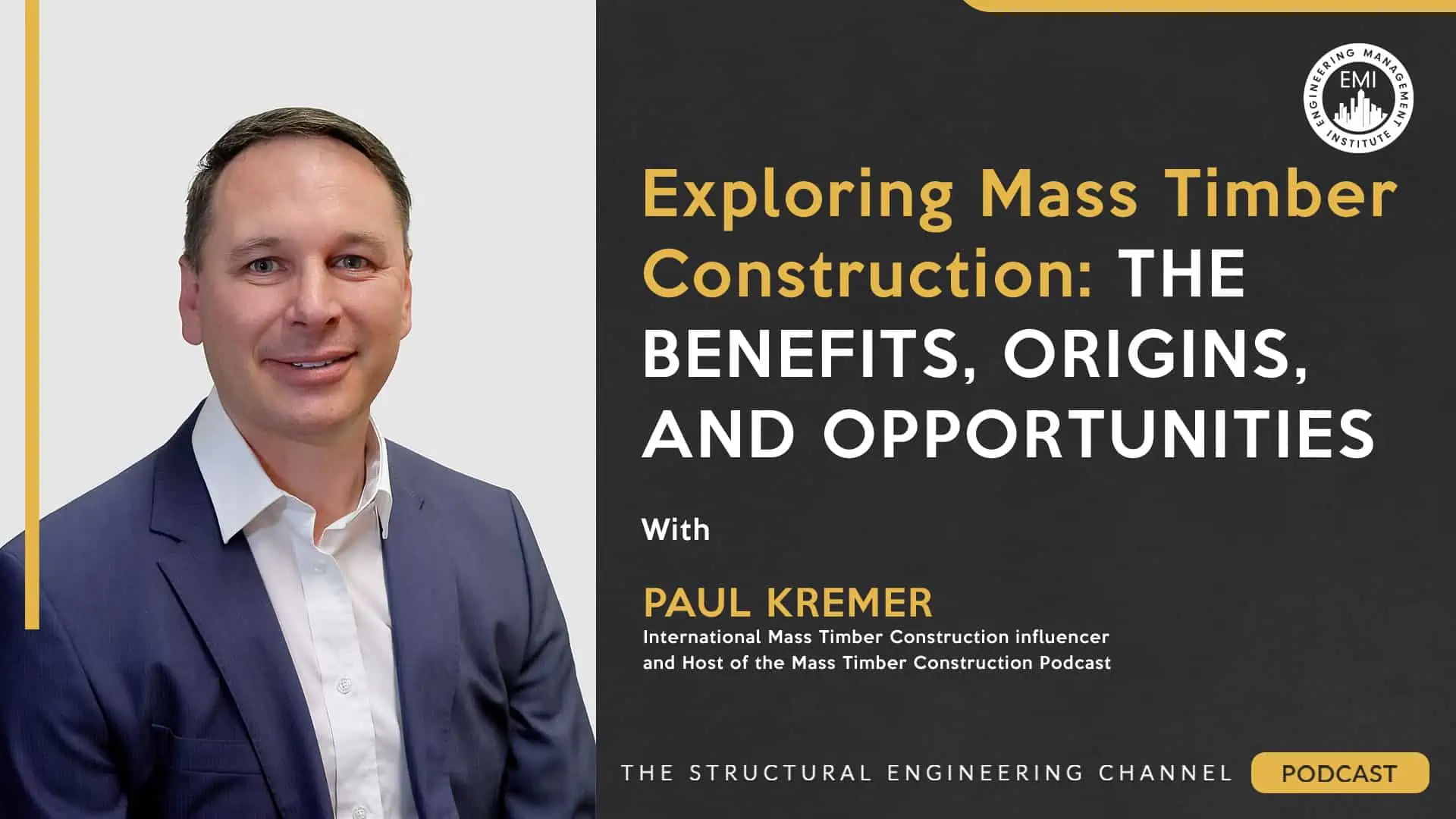 In this episode, we talk to Paul Kremer, an influential figure in Mass Timber Construction and host of the Mass Timber Construction Podcast. He discusses the origin and benefits of mass timber construction, its connection to Building 4.0, and how to get involved in the field.
Engineering Quotes:


Here Are Some of the Questions We Ask Paul:
What is mass timber construction and how did it came about?
What are the benefits of using mass timber besides its quick construction time?
Could you go into the growth of mass timber, e.g., its adoption rates and how it's progressing in North America, Australia, and other parts of the world?
Can you explain what the Building 4.0 concept is and how mass timber construction fits into it?
From the engineering side, what does that look like for the structural engineer if they have a mass timber project?
Could you go into some of the more notable mass timber construction projects around the world?
For engineers who are trying to get into mass timber, do you have any advice or resources that they can go to learn more about it and to get into it?
Here Are Some of the Key Points Discussed About Exploring Mass Timber Construction: The Benefits, Origins, and Opportunities:
[Read more…] about TSEC 098: Exploring Mass Timber Construction: The Benefits, Origins, and Opportunities