Podcast: Play in new window | Download | Embed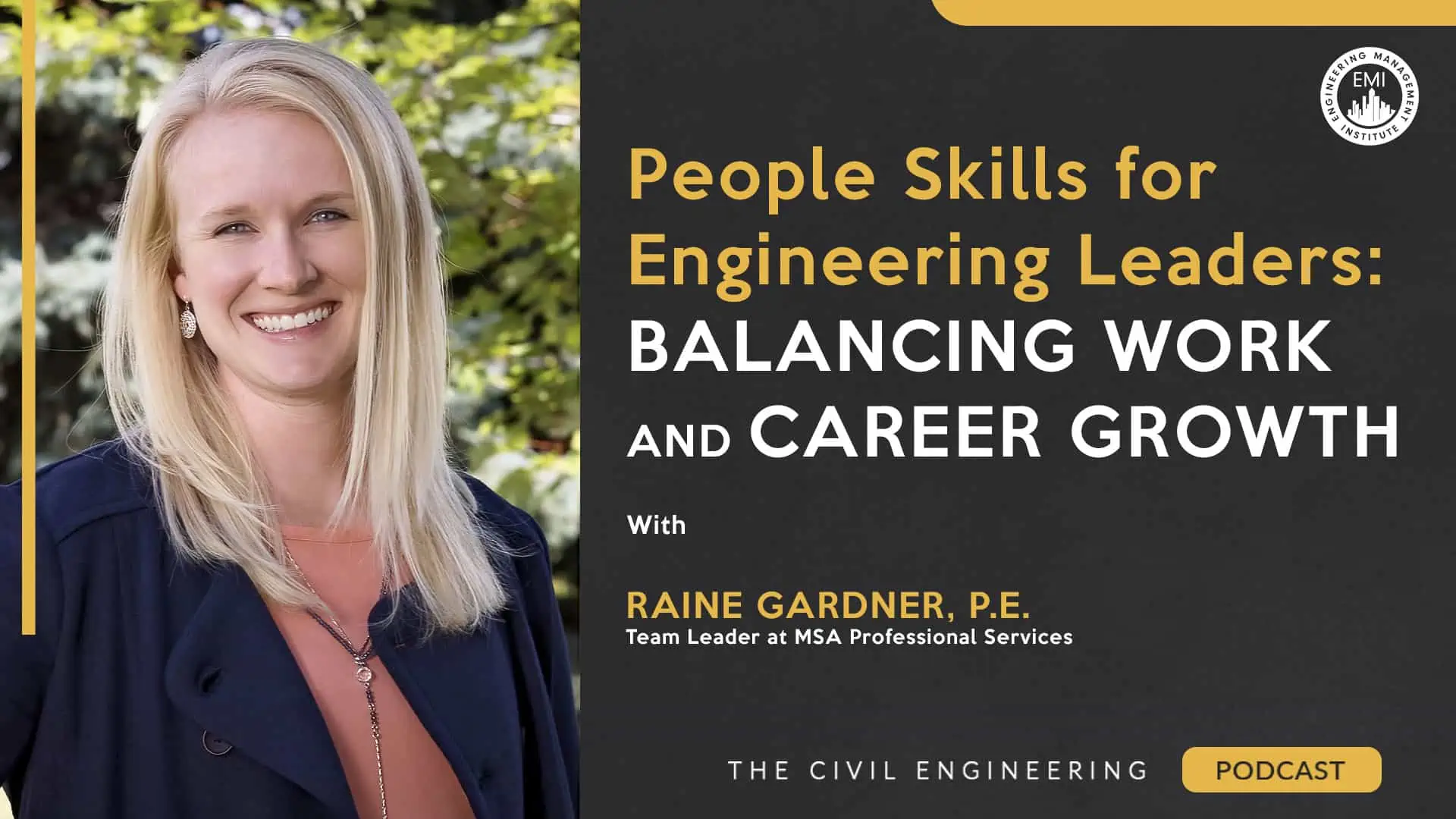 As we celebrate Women's History Month, this episode features an inspiring conversation with Raine Gardner, P.E., Team Leader at MSA Professional Services. The theme for this year's Women's History Month is "Women who tell stories," and Raine shares her own story, along with invaluable insights and experiences on the significance of people skills in engineering leadership, maintaining work-life balance, career pathing, and fostering professional growth. Additionally, she offers excellent tips and strategies for cultivating a growth mindset and enhancing leadership skills.
***You can view the video version of this episode here.***
Engineering Quotes:


Here Are Some of the Questions I Ask Raine:
Could you share your experience managing a team of multidisciplinary professionals? What challenges did you face, and how did you overcome them?
In your opinion, how do people skills play a crucial role in engineering leadership? Can you give some examples from your personal experience?
As a Board Member of your firm, how has your role evolved? How has your experience as a Board Member impacted your leadership skills?
Balancing work and personal responsibilities can be challenging, especially in leadership roles. Can you talk about how you achieve work-life balance, and what that looks like for you?
How do you delegate work and coach your team for success?
Can you discuss the considerations of career pathing in technical versus leadership roles? How did you navigate this transition, and what advice would you give to someone in a similar position?
What has supported your leadership growth, and how have these experiences impacted your leadership abilities?
How do you maintain a growth mindset and continue to improve your leadership skills? Can you share any specific strategies or practices that have been particularly beneficial to you?
Here Are Some Key Points Discussed in This Episode About People Skills for Engineering Leaders: 
[Read more…] about TCEP 232: People Skills for Engineering Leaders: Balancing Work and Career Growth