This is a guest post by Tiffani Teachey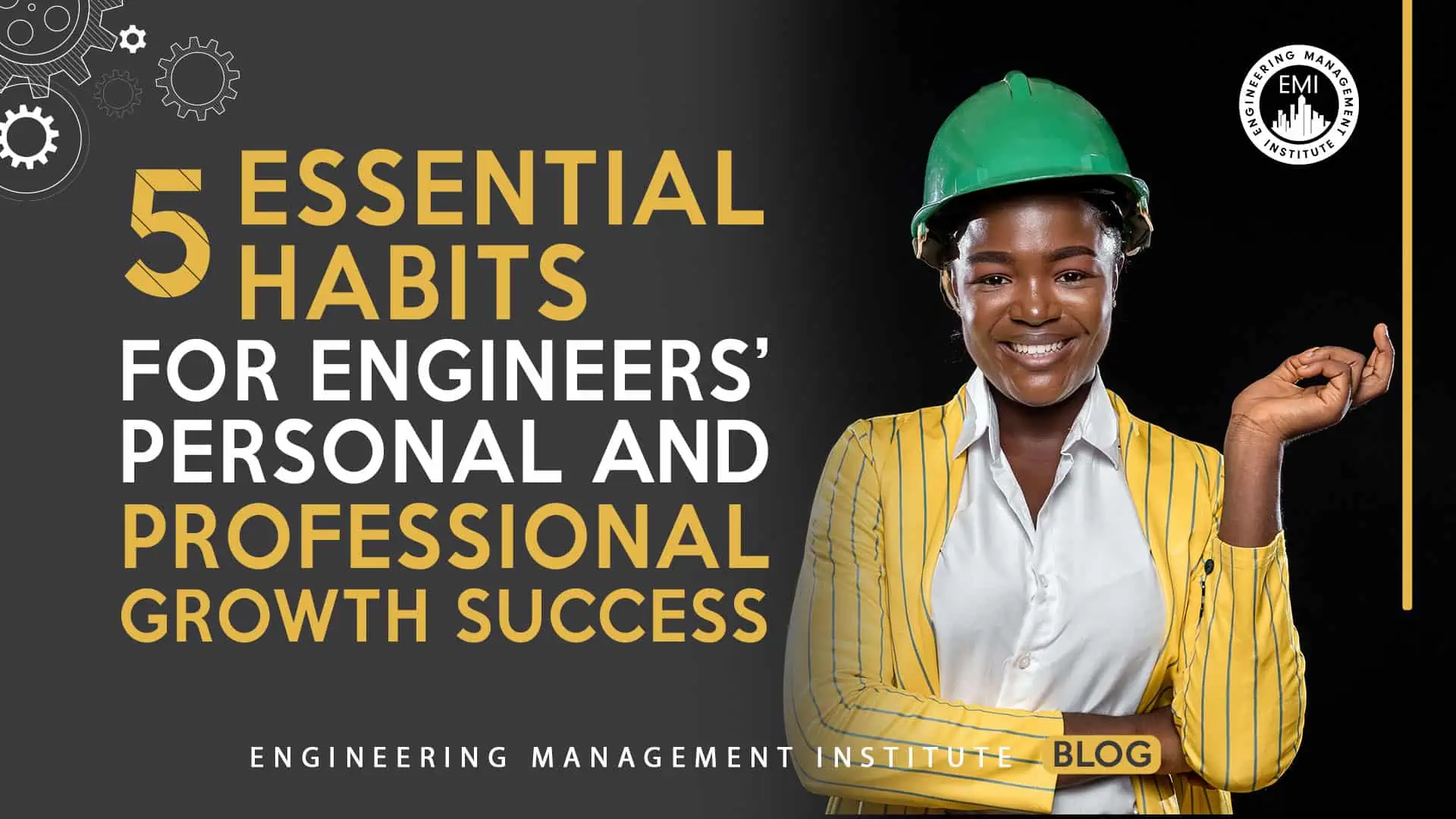 Image by Freepik
"Success is liking yourself, liking what you do, and liking how you do it." ~ Maya Angelou
As an engineer, personal and professional growth are essential for long-term success and fulfillment. Developing good habits can make a significant difference in your journey. In this blog post, we will explore five crucial habits that every engineer should cultivate to foster personal and professional growth. Let's dive in!
1. Continuous Learning
In the fast-paced world of engineering, staying updated with the latest knowledge and skills is vital. Cultivate a habit of continuous learning by dedicating time each day or week to expand your knowledge. Whether it's reading technical articles, attending workshops, or taking online courses, make learning a priority. By staying curious and open-minded, you'll keep up with industry trends and enhance your problem-solving abilities.

2. Effective Time Management
Time is a precious resource, and effective time management is crucial for engineers. Develop habits that help you prioritize tasks, set realistic deadlines, and eliminate distractions. Use productivity techniques like the Pomodoro Technique, create to-do lists, and leverage productivity tools to optimize your workflow. By managing your time efficiently, you'll accomplish more, reduce stress, and have a better work-life integration.
3. Strong Communication Skills
[Read more…] about 5 Essential Habits for Engineers' Personal and Professional Growth Success