Podcast: Play in new window | Download | Embed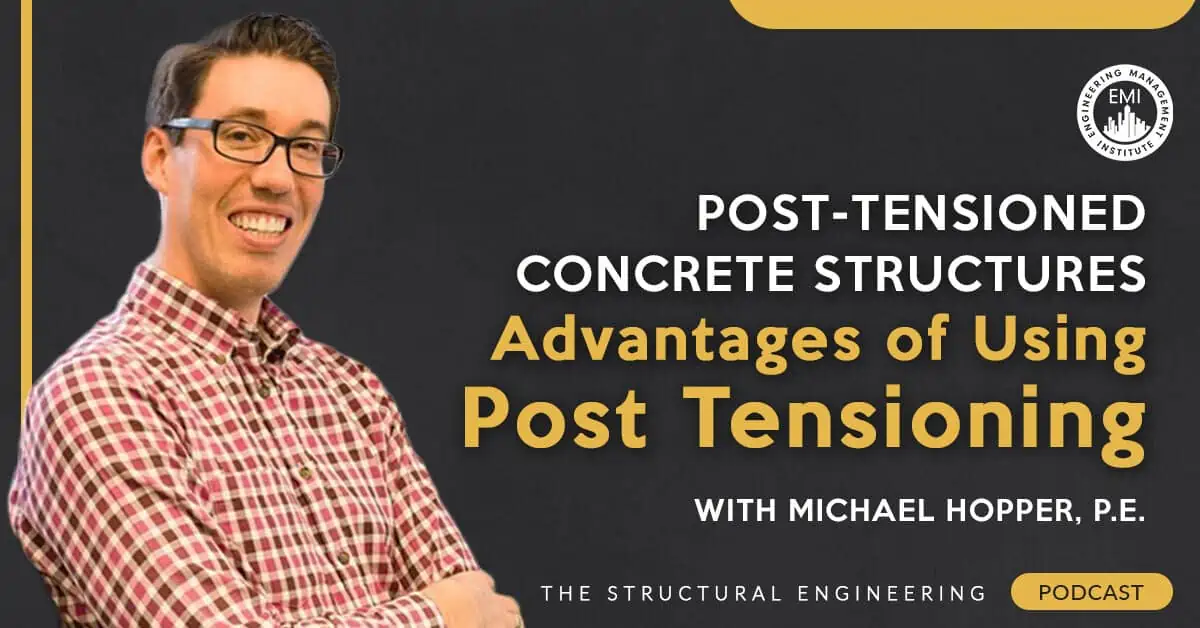 In this episode, we talk to Michael Hopper, P.E., an Associate Partner at LERA Consulting Structural Engineers, about post-tensioned concrete (PT) structures, what they are, some of the advantages of using post-tensioning, and what he thinks the future holds for PT.
Engineering Quotes:
Here Are Some of the Questions We Ask Michael:
What is post-tensioning, and why is it important?
What are some of the advantages of using post-tensioning in structures?
How has PT structure design evolved over the last 10+ years?
How does a post-tensioned concrete perform in seismic events?
What are void-formers and when should they be used?
How has concrete technologies made the construction industry more efficient?
What trends are driving innovation in construction?
Is PT concrete environmentally sustainable, and what does the future holds for the PT concrete industry?
Do you have any advice for engineers considering a career like yours?
Here Are Some of the Key Points Discussed About Post-Tensioned Concrete Structures:
[Read more…] about TSEC 73: Post-Tensioned Concrete Structures: Advantages of Using Post Tensioning