This is a guest post by Lindsay A. O'Leary, P.E., CAE, LEED AP, M.ASCE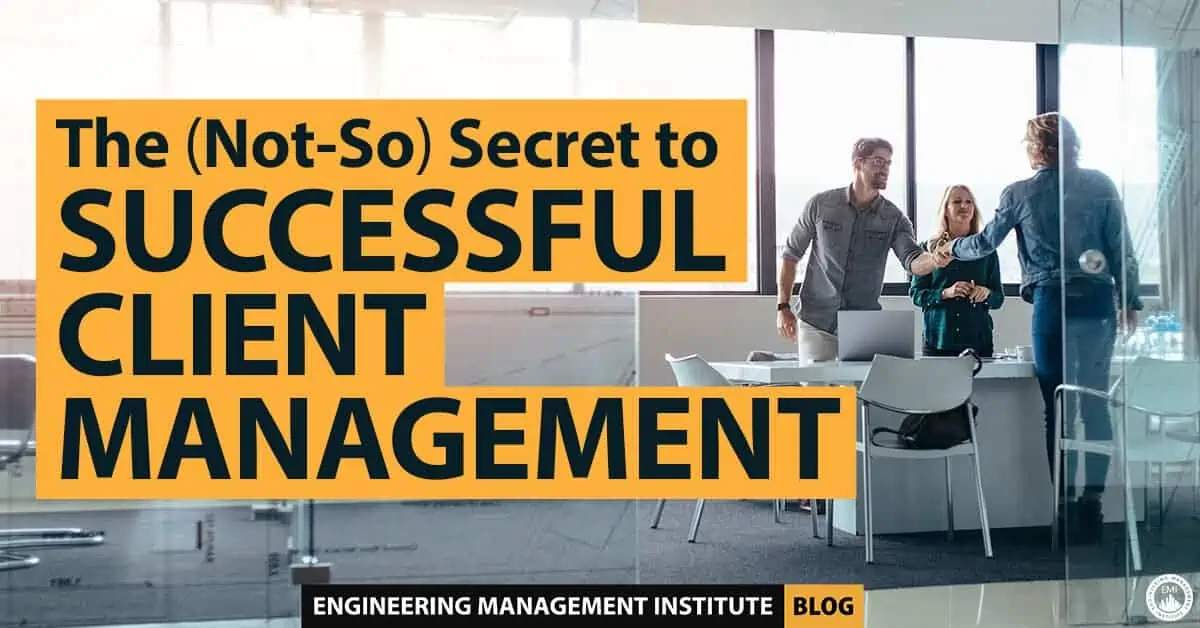 A consultant's priority is to provide a service in exchange for payment. It may be advice or developing and executing a plan. In civil engineering, our industry's charge is to build a better quality of life for all of civilization, doing so both ethically and sustainably. Each completed project brings us closer to that goal. Each time a client hires us, we have an opportunity to make a difference. Clean drinking water. A reliable route to emergency medical care. Structures that withstand flooding or safely sway during an earthquake. Our jobs are rewarding. And happy clients are critical to our success. 
So, what's the not-so-secret key to providing stellar client service? COMMUNICATION! But it's not always easy and, frankly, it can be downright intimidating at times. 
Here Are Four Communication Checkpoints for Stellar Client Service to Start Implementing Today:
[Read more…] about The (Not-So) Secret to Successful Client Management