This is a guest post by Lindsay A. O'Leary, P.E., CAE, LEED AP, M.ASCE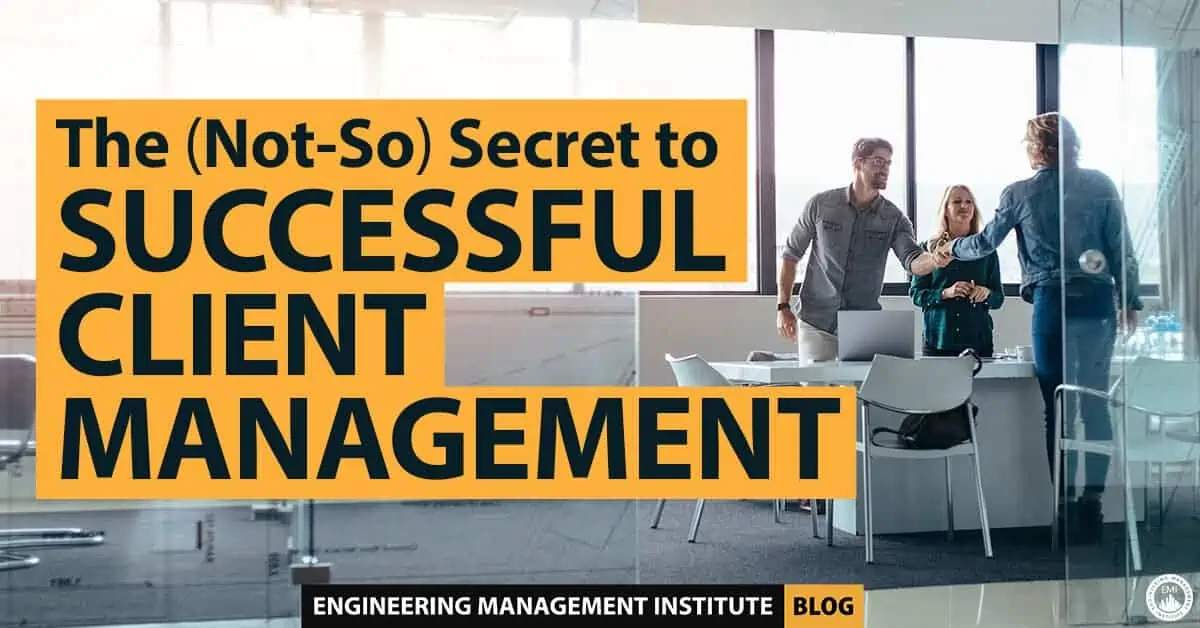 A consultant's priority is to provide a service in exchange for payment. It may be advice or developing and executing a plan. In civil engineering, our industry's charge is to build a better quality of life for all of civilization, doing so both ethically and sustainably. Each completed project brings us closer to that goal. Each time a client hires us, we have an opportunity to make a difference. Clean drinking water. A reliable route to emergency medical care. Structures that withstand flooding or safely sway during an earthquake. Our jobs are rewarding. And happy clients are critical to our success. 
So, what's the not-so-secret key to providing stellar client service? COMMUNICATION! But it's not always easy and, frankly, it can be downright intimidating at times. 
Here Are Four Communication Checkpoints for Stellar Client Service to Start Implementing Today:
1. Pre-Project Communication
Have a conversation (or several) with your client to be sure you truly understand their needs, wants, and the difference. Are they seeking a service that's cost-effective? Is the project constructible? What type of permitting restrictions could affect the project?  
2. Communicate the Project Plan
Agree on a plan with your client and remember: A plan should define who will do what and by when. Don't forget to distinguish the how and the associated fee or cost. It's important during this checkpoint that all parties understand the scope of work.

3. The Communication Plan
Communicate every step of the way. Would the client like to hold a standing weekly meeting? Or would they prefer a bi-weekly update via email, or perhaps a daily phone call? Determine how your client prefers to communicate and don't be shy about providing regular status updates. It could be as simple as an email confirming everything is on track this week. It's especially important to communicate bad news as quickly as possible — it won't age well. Covering up or brushing aside bad news, such as a mistake or schedule delay, is a serious project management sin. And, if there's ever any urgent safety information to relay — call, email, and text your client. Don't rely on one form of communication to share critical information.  
4. Post-Project Communication Plan
Successful project close-out and follow-up often goes unaddressed, significantly reducing your chances for repeat business from a client. Re-read the scope of work. Did you do everything you committed to? If not, clearly communicate (and document) why it wasn't needed or why it was skipped. 
Ask your client if they are satisfied and if there's anything you could have done better. A colleague of mine is constantly reminding me that "feedback is a gift."  
Ask if there's anything else you can assist your client with. If now isn't a great time, ask if it would be helpful for you to follow up with them in a week/month/year. Be sure you understand their timeline and are mindful of their schedule (i.e., don't push a new project when your client is at a conference or wrapping up their fiscal year-end reporting.) 
Providing excellent customer service is the name of the game. If you are a clear communicator, even when problems arise, clients will enjoy working with you. Everyone is human and makes mistakes. Clients appreciate honesty, and engineers are ethically obligated to act as a faithful agent for their clients. If your client appreciates your integrity and likes working with you, you'll surely earn repeat business and a few referrals too. 

I do have one caveat for all engineering consultants. There will be a time when you are not a match with a particular client. You may not be able to provide the scope of services requested, or you may not be able to dedicate time to a client's non-stop communications. The day will likely come when you must "fire a client." It happens. No matter how qualified you are or how effective your communication style is, you will not be the perfect match for every client. When the time comes, be respectful and politely decline to take on a future project with that particular client. Be direct and honest, but brief. If you're in doubt, talk it over with a peer. 
About Lindsay A. O'Leary, P.E., CAE, LEED AP, M.ASCE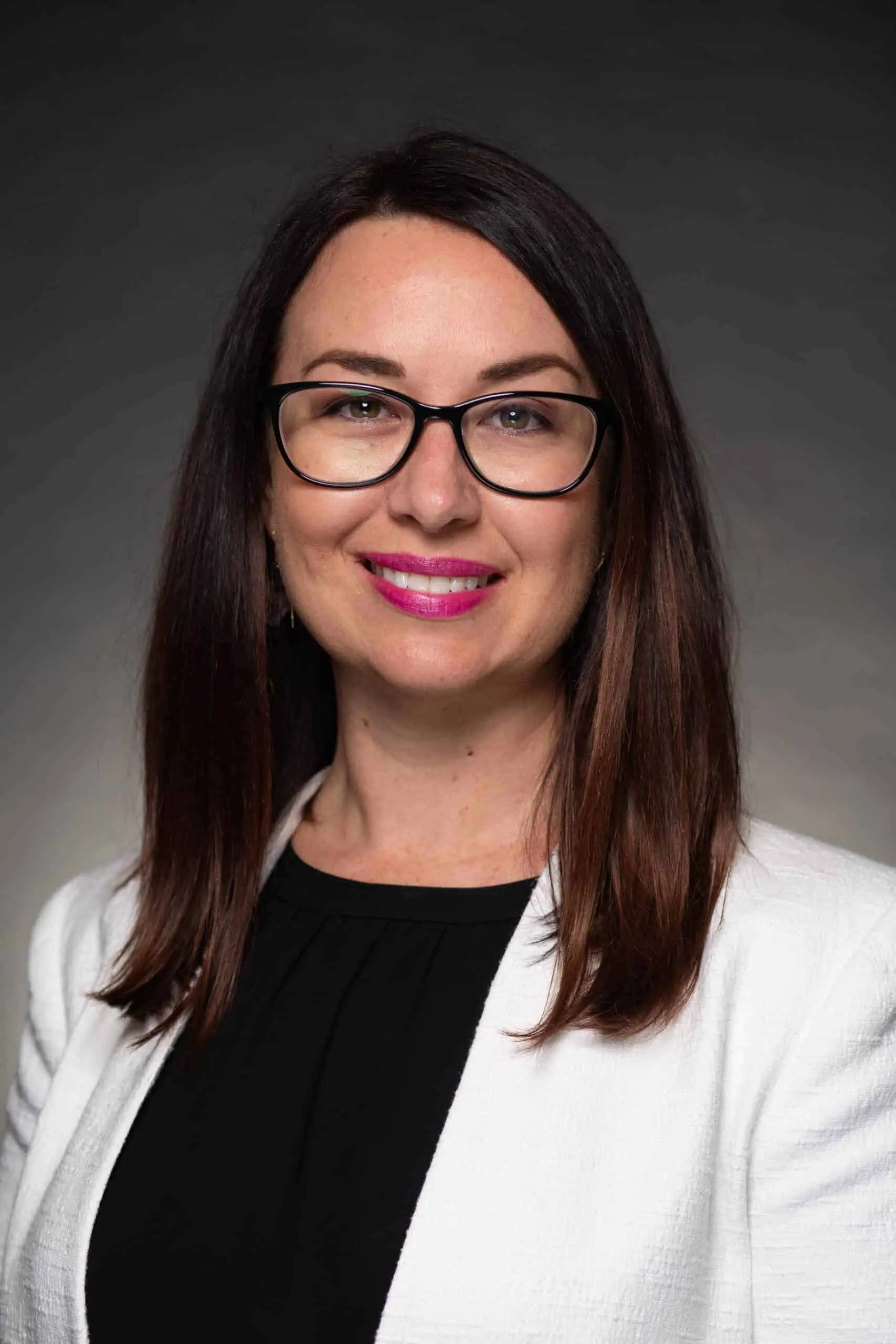 Lindsay O'Leary serves as the Executive Director for the Texas Section of the American Society of Civil Engineers (ASCE) and is based in Austin, Texas. In this full-time role, she is devoted to the advancement of the civil engineering profession. Lindsay worked in the fields of civil and environmental engineering for 10 years prior to joining the ASCE Texas Section staff team. Some of her favorite engineering projects have included the development of groundwater monitoring plans for waste containment facilities, assisting graduate students with the collection of landfill data to evaluate municipal solid waste during a simulated earthquake, and collecting groundwater samples at various Superfund sites. Lindsay enjoys cooking, gardening, practicing yoga, running, swimming, volunteering for STEM outreach events, and when vacation time allows, snowboarding. In addition to ASCE, she is a member of the Austin Cactus and Succulent Society.
We would love to hear any questions you might have or stories you might share about how you provide stellar client service.
Please leave your comments, feedback or questions in the section below.
To your success,
Anthony Fasano, PE, LEED AP
Engineering Management Institute
Author of Engineer Your Own Success