Podcast: Play in new window | Download | Embed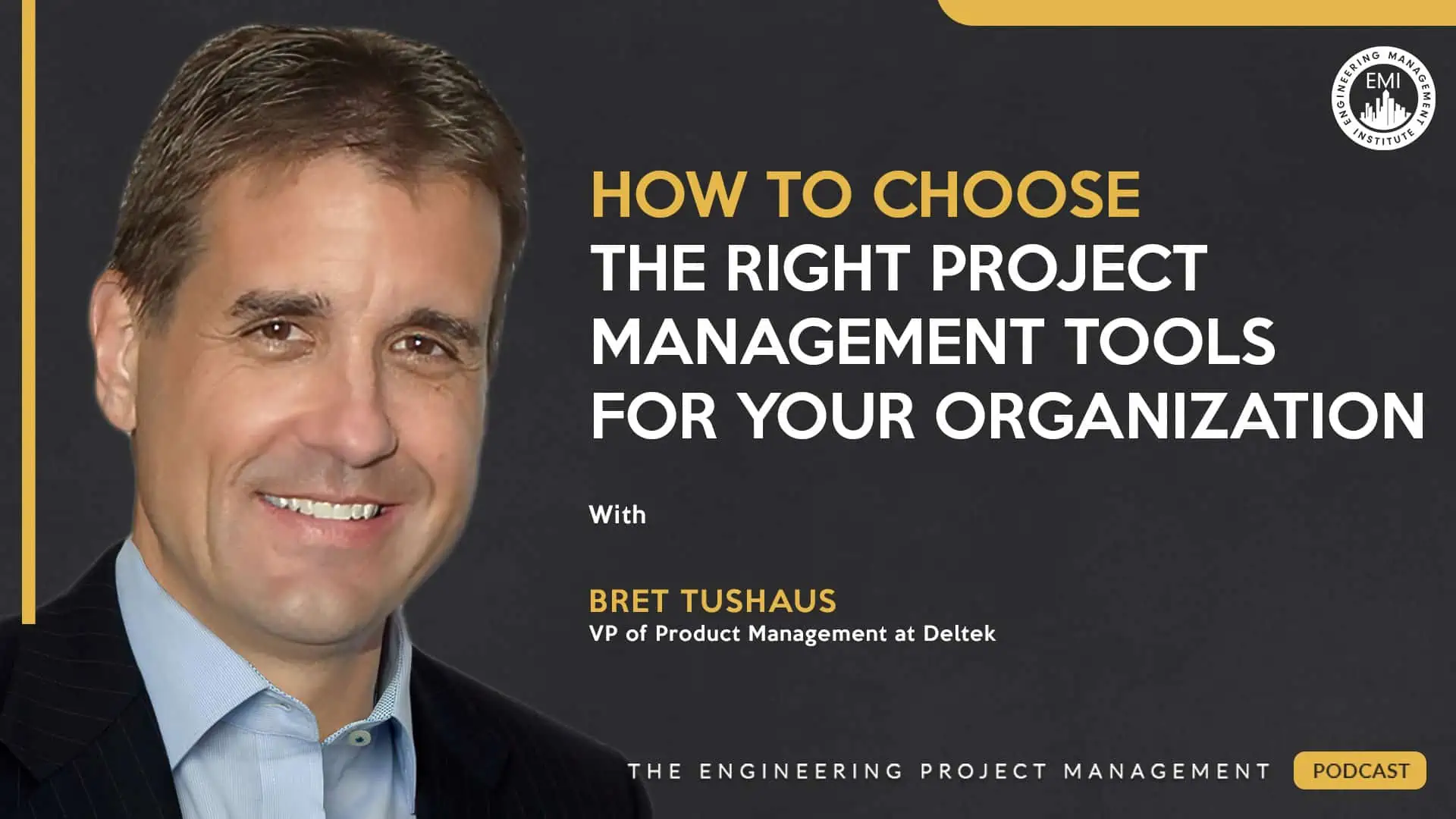 In this episode, I talk with Bret Tushaus, VP of Product Management at Deltek, about the importance of project management in the architecture and engineering industry. We explore the benefits of refined project management disciplines and how to select the right project management tools for your organization. Brett also provides great tips for improving project management processes and outcomes.
***The video version of this episode can be viewed here.***
Engineering Quotes:


Here Are Some of the Questions I Ask Bret:
Have you observed any changes or trends in the recognition and significance of project management within the engineering industry?
How does implementing refined project management disciplines relate to better project outcomes in firms?
How do technology and digital transformation support and refine project management disciplines in the AE field?
Have you noticed the significance of training project managers to use technology effectively by focusing on key metrics and generating regular reports to avoid overwhelming information?
How should the approach to staffing evolve to prioritize project management, considering its increasing significance in today's context?
What are the emerging trends and innovations shaping the future of project management in the AE industry that we should be aware of?
What are the best practices or strategies you recommend to AE firms that aim to enhance their project management processes and outcomes significantly?
Here Are Some Key Points Discussed in This Episode About How to Choose the Right Project Management Tools for Your Organization:
[Read more…] about TEPM 024: How to Choose the Right Project Management Tools for Your Organization