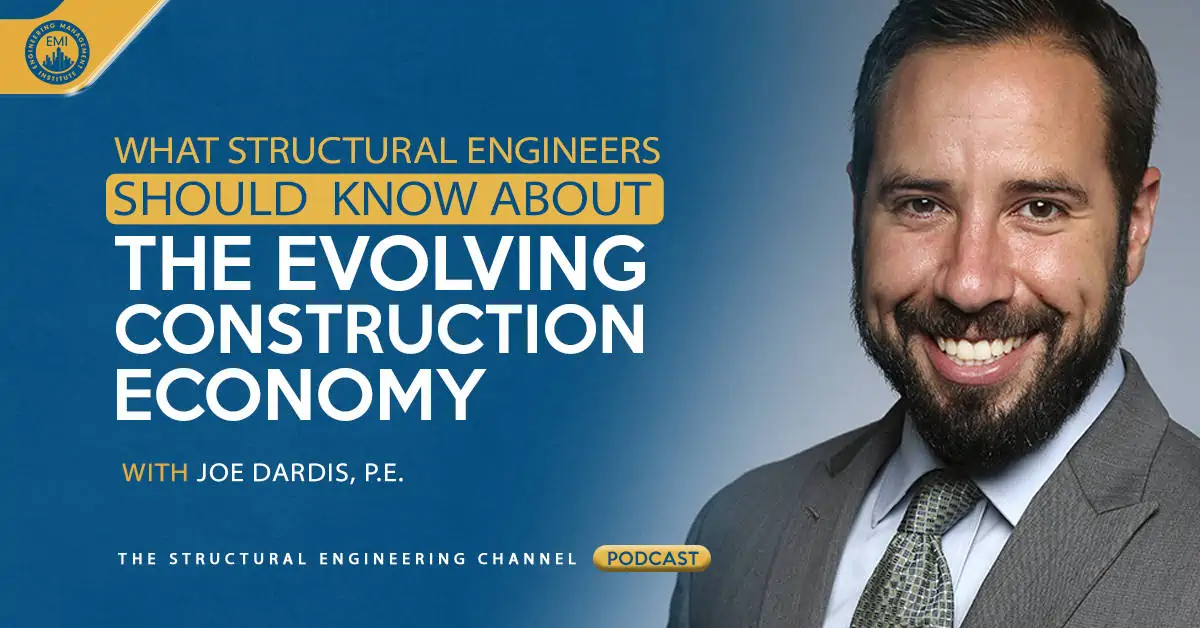 In this episode, we talk to Joseph (Joe) Dardis, P.E., a Senior Structural Steel Specialist with the American Institute of Steel Construction (AISC) in Chicago, about what structural engineers should know about the evolving construction economy.
Engineering Quotes:
Here Are Some of the Questions We Ask Joe About the Evolving Construction Economy:
Can you provide more insights about what the building construction economy is looking like right now, the types of projects being built, and how it has evolved?
Do you think any project types will bounce back to the level of growth they were in 2019?
How did the sizes of projects evolve over the past few years?
What forces in the overall economy drive the evolution of what we build and how can a structural engineer prepare and adapt to these changes?
What do you predict the building market will look like in the future?
How are building materials used to address the evolving building market?
What can structural engineers do to help improve the construction industry?
How do you measure US economic health and how does this relate to the construction economy?
Are there any resources available that can help engineers understand more about the evolving building market?
Here Are Some of the Key Points Discussed About the Evolving Construction Economy:
[Read more…] about TSEC 67: What Structural Engineers Should Know About the Evolving Construction Economy