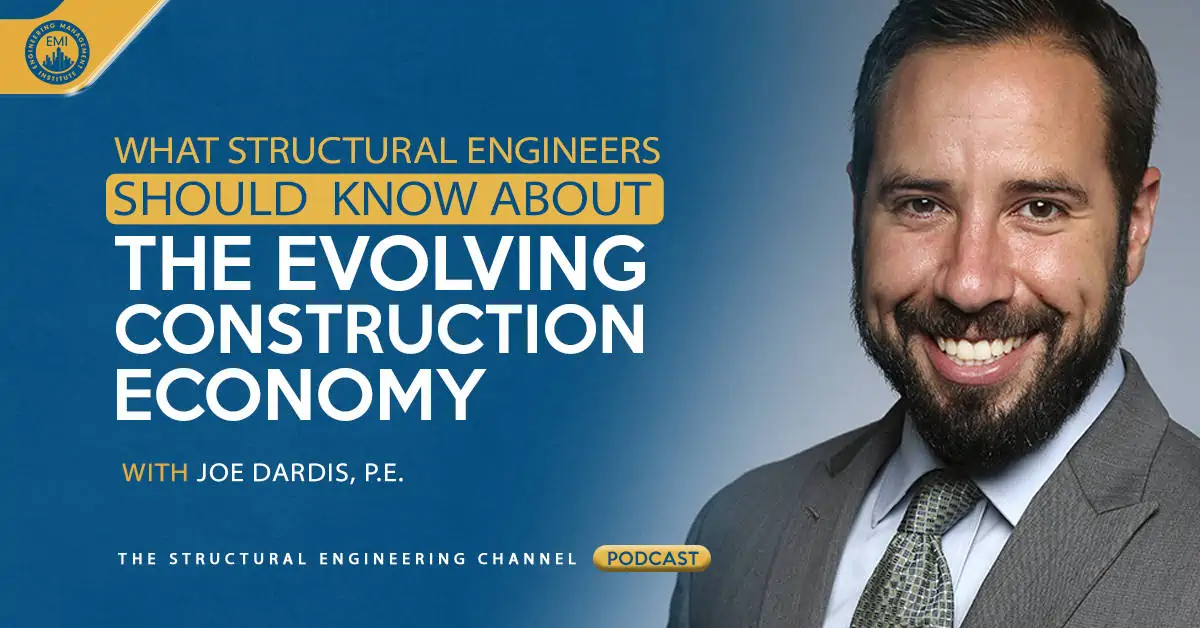 In this episode, we talk to Joseph (Joe) Dardis, P.E., a Senior Structural Steel Specialist with the American Institute of Steel Construction (AISC) in Chicago, about what structural engineers should know about the evolving construction economy.
Engineering Quotes:
Here Are Some of the Questions We Ask Joe About the Evolving Construction Economy:
Can you provide more insights about what the building construction economy is looking like right now, the types of projects being built, and how it has evolved?
Do you think any project types will bounce back to the level of growth they were in 2019?
How did the sizes of projects evolve over the past few years?
What forces in the overall economy drive the evolution of what we build and how can a structural engineer prepare and adapt to these changes?
What do you predict the building market will look like in the future?
How are building materials used to address the evolving building market?
What can structural engineers do to help improve the construction industry?
How do you measure US economic health and how does this relate to the construction economy?
Are there any resources available that can help engineers understand more about the evolving building market?
Here Are Some of the Key Points Discussed About the Evolving Construction Economy:
Two parts need considering when looking at the building construction market. The residential market is currently very strong. It has shown substantial yearly growth since the recession. The non-residential market has taken a knock due to the pandemic. The square footage has dropped by around 15%. It has begun to bounce back but is still not on the level it was before the pandemic. Office projects have become fewer, education projects are steady, and healthcare projects have declined over the past few years but will increase soon. The pandemic has caused a 50% drop in hotel and motel construction projects. Warehouse construction projects have surged and account for approximately 43% of the non-residential market.
The number of office construction projects should bounce back, but it is too soon to say if they will go back to their 2019 level of growth. Many companies are considering staying on the office/home working policy, which can impact office growth. Certain professions working from home it will not work for, especially when there is a lot of on-the-job training that is needed. Data centers have become very popular lately so there will always be a need for office space, but the growth could fluctuate.

There aren't any types of construction projects showing that they will come surging back soon.

In 1995, the average size of non-residential projects was around 18000 square feet, and in 2010 the average project size was around 31000 square feet. In 2021 the average project size is 54000 square feet. Warehouses have a big role in the size increase over the years. There are far fewer projects now, but the square footage of the projects is a lot higher.

Online buying has skyrocketed since the pandemic hit, which significantly increased the demand for warehousing projects.

Manufacturers are experiencing how the supply chain has been affected by the pandemic. It is making them buy a surplus of materials and store them, which is also contributing to the growth in warehouse construction. A higher-level structural engineer can have the ability to plan if they look at these kinds of trends in the market. You can discern if your main projects will still be coming in, or if you should be looking at transitioning to other kinds of projects with higher demand. Plan for the future of your business by looking at what is driving the project trends. Younger engineers can look at what skills they should develop to get more and better opportunities in their careers.
Structural engineering companies must always have diverse expertise in different kinds of projects. The warehouse boom is not going away any time soon. It will continue to grow beyond 2023 which will make it the largest non-residential sector for a long time. Education and healthcare projects are a safe bet, and they will continue to be steady in the years to come. Government projects will also continue to be steady, and office projects will bounce back, but not to the level they were at in 2019.
The building material markets have been very unstable with the many rises and reductions in prices. It has caused uncertainty. Engineers do not know how their projects will move forward or what their lead times will be. It has also caused engineers to become creative in the materials they use in their projects, which increases the lead times. Structural engineers should always look at all the material options and discuss their findings with their clients before moving forward with a project. It will decrease the chances of surprise price and lead times increases during the project construction.

Gross domestic product (GDP) levels are the universal indicator of U.S. economic health and correlate with non-residential spending. Non-residential spending will typically lag the GDP. When you see the GDP fall, the non-residential spending will fall shortly after. When GDP levels rise, non-residential spending does not rise right away but will rise around two years later. The number of employed people also affects non-residential spending. More people working means that more office space, transport, hotel space, and manufacturing are required.

The AISC has a price list for typical steel consumption on their website. They are also willing to explain what is happening to the markets to any structural engineer. A structural engineer must have this information when they attend meetings in their company or with clients. It can help to move a project forward and put people more at ease. It is valuable for firms to have when they are making plans for the future of their company.
More Details in This Episode…

About the Guest: Joe Dardis, P.E.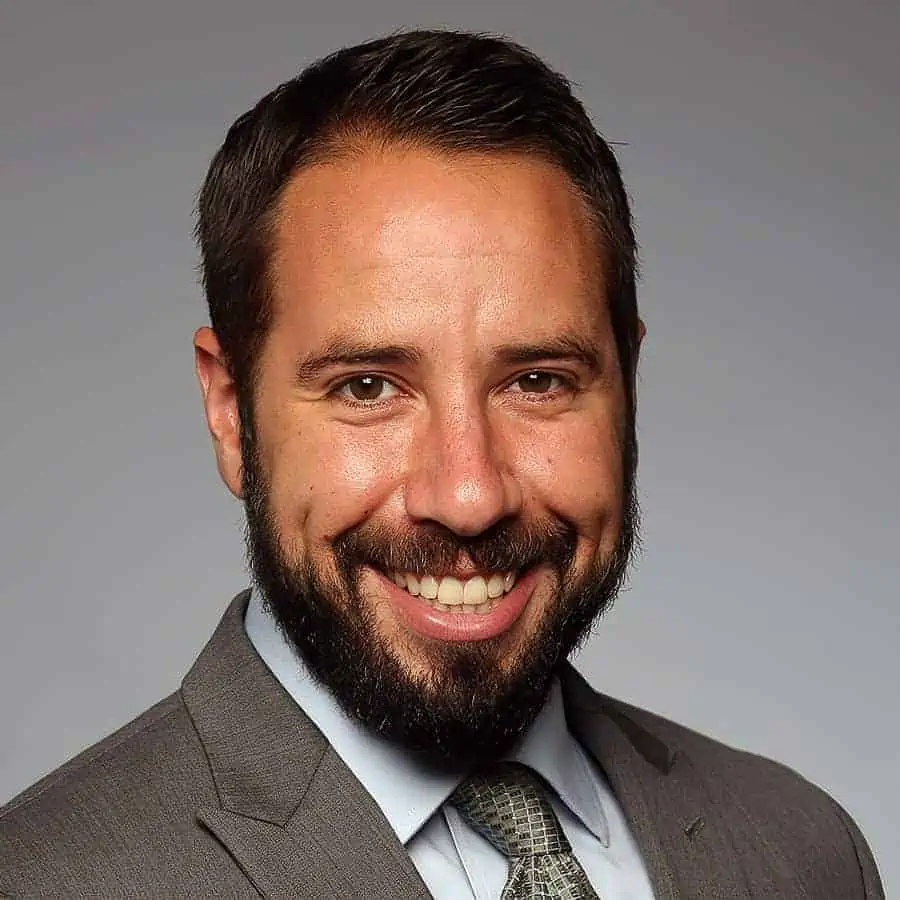 Joe Dardis, P.E. is a Senior Structural Steel Specialist with the American Institute of Steel Construction in Chicago. Joe's primary role is helping the AEC community achieve better project outcomes using structural steel. In addition, Joe manages AISC's initiatives on construction economics and market data and is the author of the Data-Driven series in Modern Steel Construction magazine.
Joe previously worked in AISC's Steel Solutions Center, and before joining AISC, he worked as a structural engineer in the Cleveland area. He earned his bachelor's degree in Civil Engineering from Ohio University in 2009, and a master's degree in Civil Engineering from Cleveland State University in 2012 upon completing his thesis on sustainability in the construction industry. Joe also has an MBA from Northwestern University's Kellogg School of Management in Chicago.
About the Hosts:

Mathew Picardal, P.E.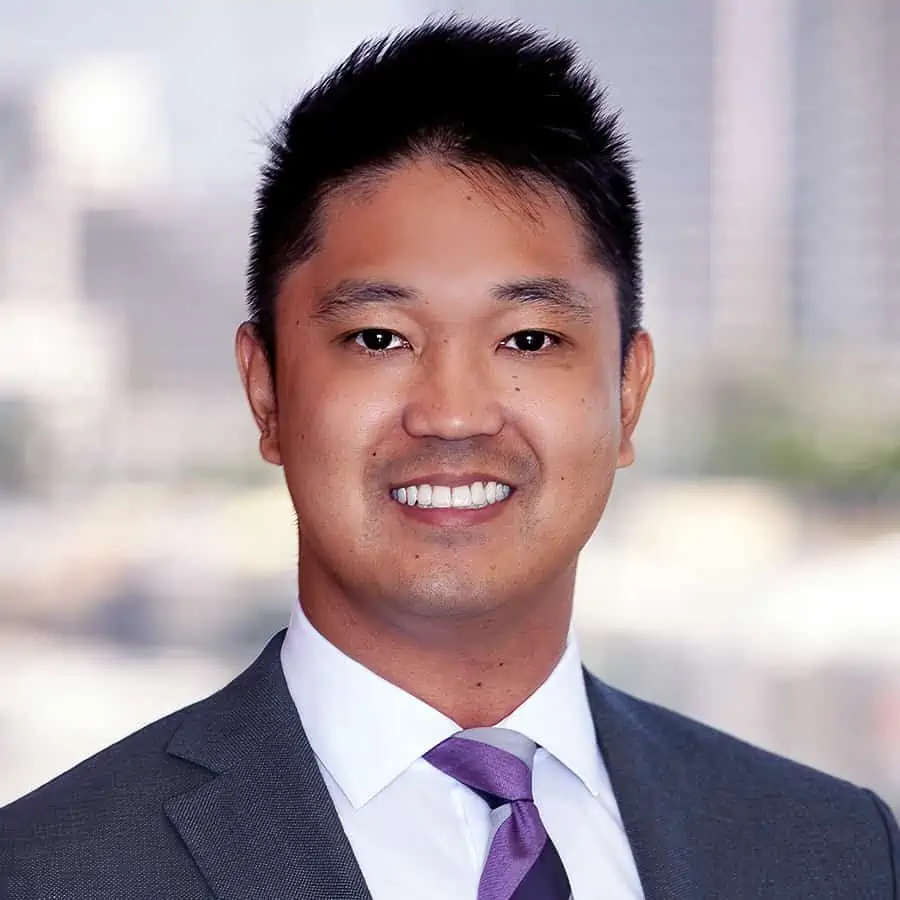 Mathew is a licensed engineer, practicing on structural projects in California, with an undergraduate degree from Cal Poly Pomona and an M.S. in Structural Engineering from UC San Diego. He has designed and managed various types of building structures, including residential wood apartment buildings, commercial steel buildings, and concrete parking structures and towers. He also hosts the new YouTube channel "Structural Engineering Life," through which he promotes the structural engineering profession to engineering students who are not familiar with the industry perspective.
Cara Green, EIT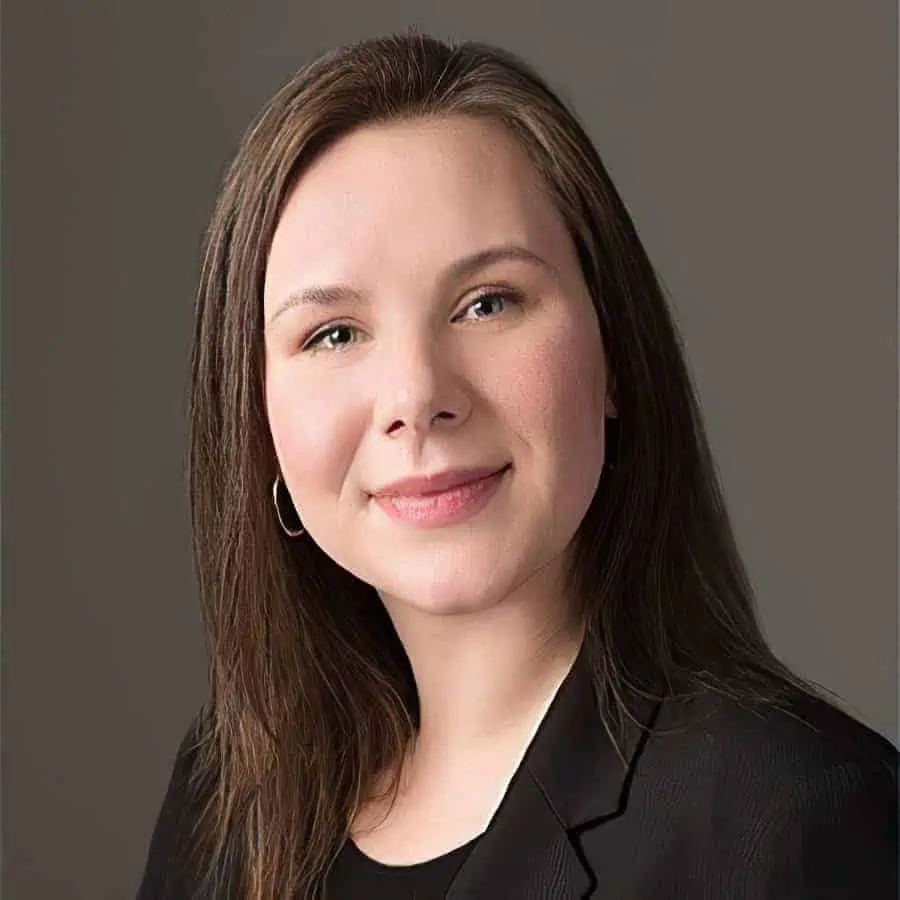 Cara Green, EIT, works in Hilti's North American headquarters as the Structural Engineering Trade Manager for the U.S. and Canada. She is currently an EIT in Texas and received her bachelor's in civil engineering from the University of Alabama in Huntsville.
Sources/References:
American Institute of Steel Construction (AISC)
Contact Joe Dardis, P.E.
Connect with Joe Dardis, P.E., on LinkedIn
This Episode Is Brought to You by PPI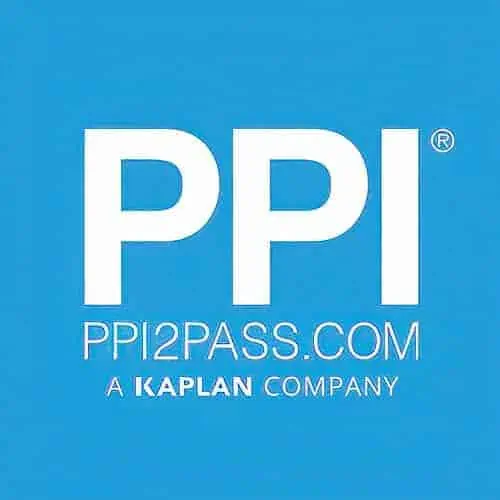 PPI has helped engineers achieve their licensing goals since 1975. Passing the FE and PE exams can open doors to career advancement and new opportunities. Check out PPI's wide range of prep options, including Live Online courses, OnDemand courses, and digital study tools to help prepare you to pass your licensing exam. Check out PPI today at ppi2pass.com to see all the options available for FE and PE exam prep.
Please leave your comments or questions in the section below on the evolving construction economy.
To your success,
Mathew Picardal, P.E. & Cara Green, EIT
Hosts of The Structural Engineering Podcast