Podcast: Play in new window | Download | Embed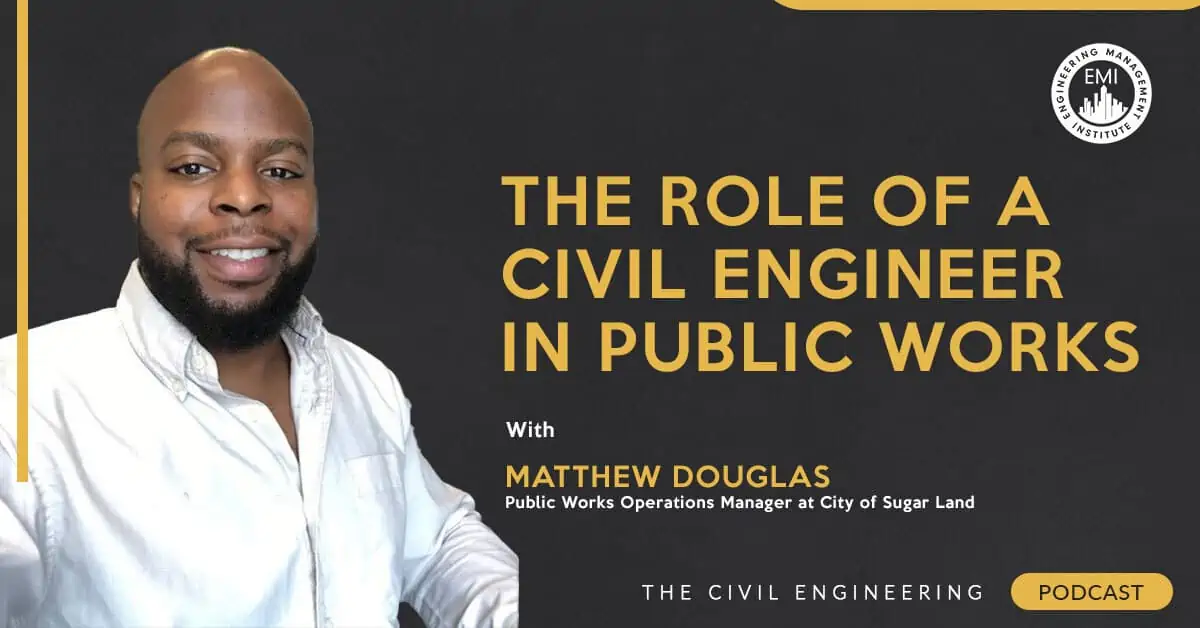 In this episode, I talk to Matthew Douglas, Public Works Operations Manager at the City of Sugar Land, about what public works entails and the role it plays in civil engineering, as well as the role it plays in different management types.
Engineering Quotes:


Here Are Some of the Questions I Ask Matthew:
What is the process to follow when moving from the private sector to the public sector?
What are public works, and what are the components of it?
What type of projects do you handle?
What is the career track for this industry?
What role does public works play in civil engineering and what role do civil engineers play in public works?
How does public works play into different management types?
What licenses or tools can be used to learn more about public works?
Here Are Some Key Points Discussed in This Episode About the Role of a Civil Engineer in Public Works:
[Read more…] about TCEP 221: The Role of a Civil Engineer in Public Works